MCNY Wrapped
Looking Back at 2022
Tuesday, January 3, 2023 by
I'm new here at the Museum. And one thing I quickly discovered when I came on board as the Associate Director of Social Media back in September, is that my new colleagues are humble. They don't like to brag about themselves and the amazing work that they do. Fortunately, boasting about my coworkers is one of my favorite parts of the job. Here's what our teams have accomplished in 2022.  
This year, our Curatorial Team welcomed and closed the door on a diverse array of exhibitions. We said goodbye to Puppets of New York in April, New York, New Music: 1980-1986 in September, and The Stettheimer Dollhouse: Up Close in October. But there was still plenty to see and look forward to. In February, we opened Celebrating the City: Recent Photography Acquisitions from the Joy of Giving Something (closing January 9), featuring approximately 100 photographs. In May, we indulged in some nostalgia with the launch of Analog City: NYC B.C. (Before Computers) (closing January 8) back. And we got into the holiday spirit with our first-ever Gingerbread NYC: The Great Borough Bake-Off (closing January 16). There is still plenty of time to see two newer exhibitions Food in New York: Bigger Than the Plate and City of Faith: Religion, Activism, and Urban Space.  
The Museum also celebrated a major milestone this year: the tenth anniversary of Activist New York! The curatorial team unveiled two new sections in the exhibition. One explores current activism in the city, and the other focuses on the activism of Chinese American laundry workers in the 1930s-50s. To complement this ongoing exhibition, the Museum also welcomed Raise Your Voice, an immersive installation by Brooklyn-based artist Amanda Phingbodhipakkiya. Want to explore even more content related to Activist New York? You're in luck! This year, our digitization team photographed and uploaded 84 objects related to the exhibition. 
Speaking of digitization, our Collections Team, you'll find plenty of new collections items to explore on our website. We're proud to share that, in 2022, staff wrapped up a multi-year project to process, catalogue, and digitize our John Vachon for LOOK magazine photography collection. Thanks in part to an Institute of Museum and Library Services grant, we've made available approximately 10,850 photographs from 55 of Vachon's LOOK magazine assignments.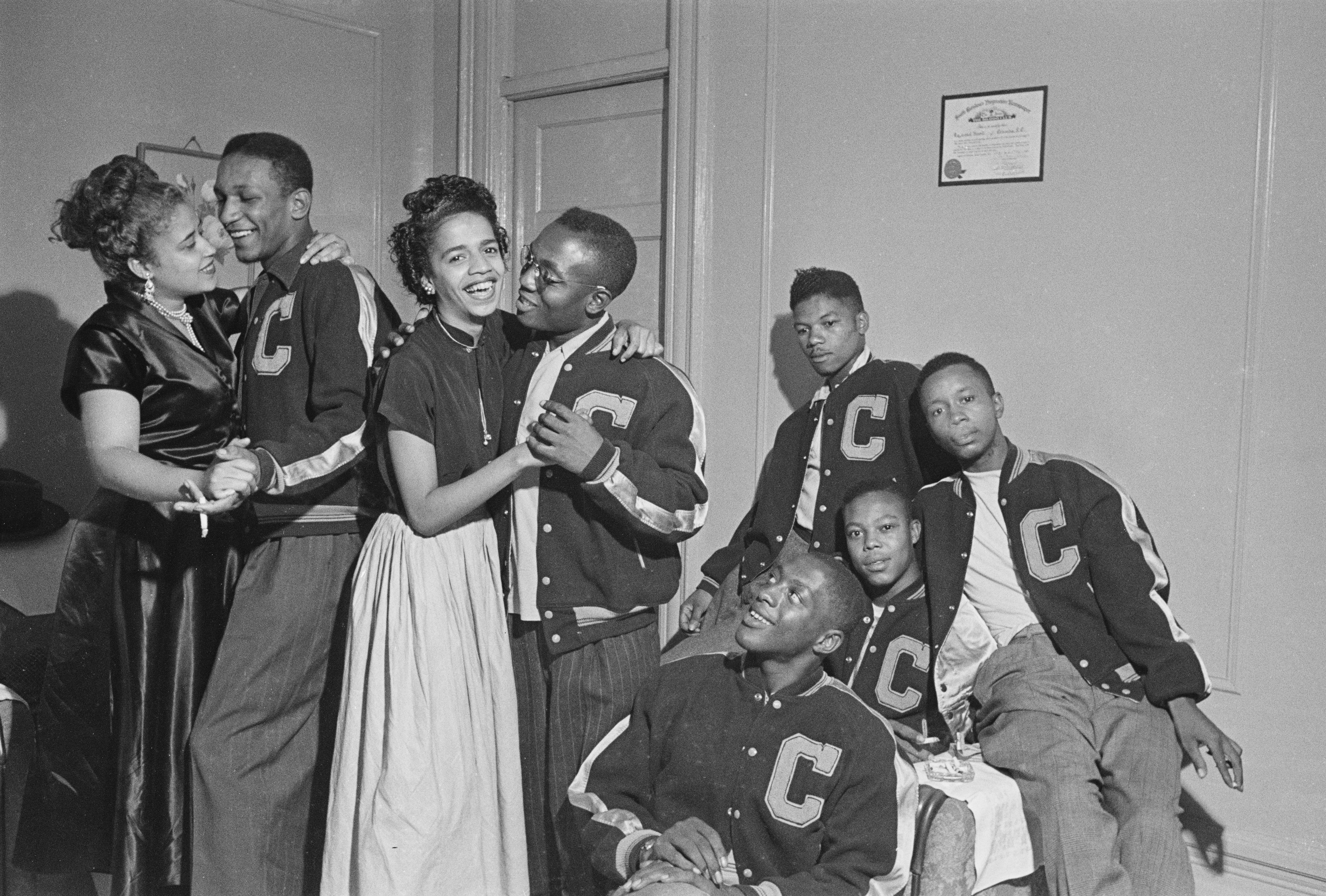 John Vachon (1914-1975) for Look magazine. Harlem. July-August 1949. Museum of the City of New York, X2011.4.11813.451.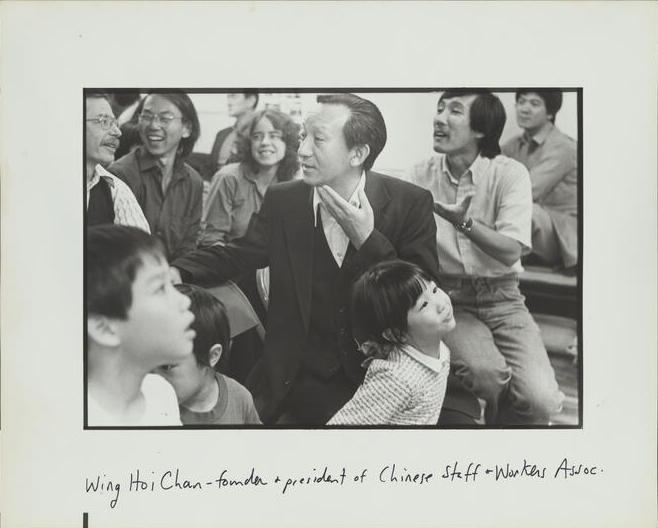 Harvey Wang. Wing Hoi Chan - founder and president of Chinese Staff & Workers Assoc. 1980. Museum of the City of New York. 2019.11.518
Newly-digitized photography from Harvey Wang gives us glimpses of New York City in the last decades of the 20th century. His work features nightlife at Club 57 in the '80s and portraits of residents at the city's last flophouses in the '90s.  
In addition to black-and-white photography, our digitization team also added a pop of color to the portal. Staff uploaded 856 theatrical design renderings to our online portal as part of an ongoing grant, also funded through the Institute of Museum and Library Services, to make available approximately 8,000 designs from over 410 New York City productions. Costumes for Oklahoma!, A Streetcar Named Desire, and Guys and Dolls are highlighted in the digital records. Come for the detailed designs. Stay for the colorful swatches attached to the pages.   
In 2022, we invited new and familiar faces to the Museum for our public programs, membership opportunities, and through social media. Our small, but mighty public programs team hosted a whopping 45 events—from film screenings to after-hours parties to talks and tastings. We're also so proud to share that our membership community has grown by 15% this year. And in addition to sharing stories with our nearly 300,000 followers across Instagram, Facebook, Twitter, and YouTube, we also dipped our toes into the world of TikTok this past fall.  
It's only fitting to finish off our end-of-year blog with a list of our top five most-read posts this year.  
#1: Vanderbilt Ball by Susannah Broyles 
#2: 100 Years with the Nineteenth Amendment by Sarah Seidman by  
#3: Myths Surrounding the Origin of the Statue of Liberty by Lindsay Turley 
#4: Iconic New York City Restaurants by Lauren Robinson 
#5: William A. Clark Mansion by Lindsay Turley 
Looking ahead, the Museum will be celebrating its Centennial in 2023. We've been hard at work making this major milestone year a special one. Stay tuned for more about our special exhibitions, collections, and public programs!