Iconic New York City Restaurants
Wednesday, January 22, 2020 by
New York City is a notoriously difficult environment for restaurants to survive in. And yet, some restaurants have despite all odds withstood the test of time. Here we take a look at some iconic eateries that remain.
The Russian Tea Room opened at 150 West 57th Street next to Carnegie Hall in Manhattan in 1927. The founders were former members of the Russian Imperial Ballet, and the restaurant quickly became a meeting place for actors, writers, agents, and producers.
The original interior was an Art deco masterpiece. The restaurant changed hands over the years and closed in 1996 for renovations. It reopened in 1999 and closed again in 2002. It opened once again for business in 2006.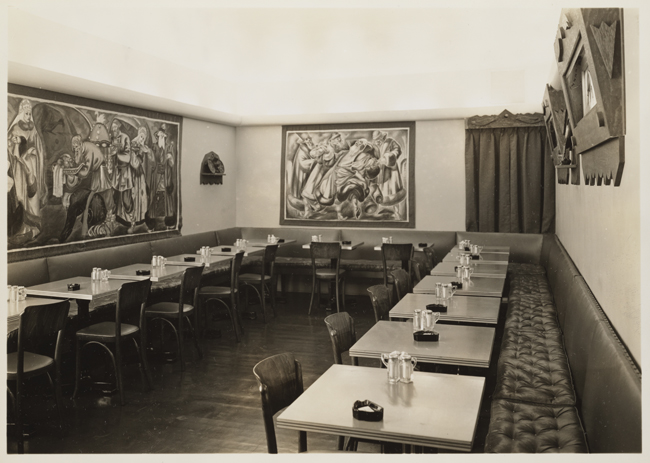 Samuel H. (Samuel Herman) Gottscho. Russian Tea Room, 150 West 57th Street. Boyer room. 1935. Museum of the City of New York. 88.1.2.2886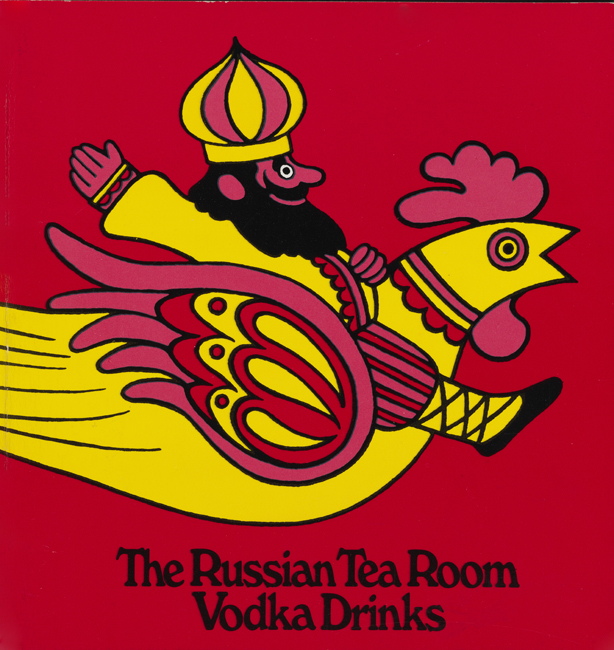 Russian Tea Room Vodka Drinks. 1960-1980. Museum of the City of New York. 97.146.314A-B
Tavern on the Green was designed by Calvert Vaux as a sheepfold to house the sheep that grazed Sheep Meadow in Central Park. It was built in 1870. In 1934, New York City Parks Commissioner Robert Moses ejected the sheep from Central Park and installed a restaurant in the former sheepfold. Tavern on the Green opened for business on October 20, 1934. Since then, different owners have modified the structure. With its sweeping views of Central Park and elegant courtyard, it remains a favorite dining option for New Yorkers and tourists alike.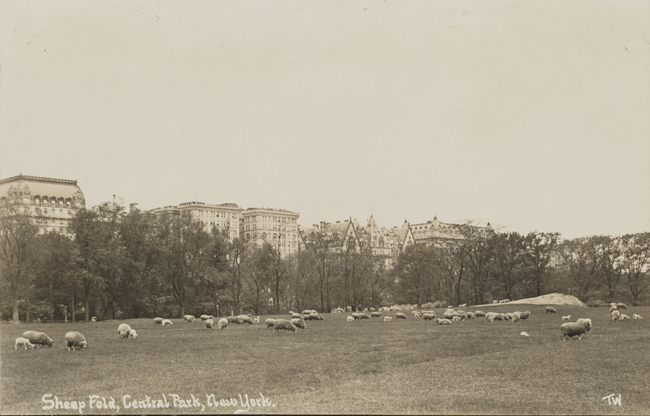 Thaddeus Wilkerson. Sheep Fields, Central Park, New York. ca. 1910. Museum of the City of New York. F2011.33.897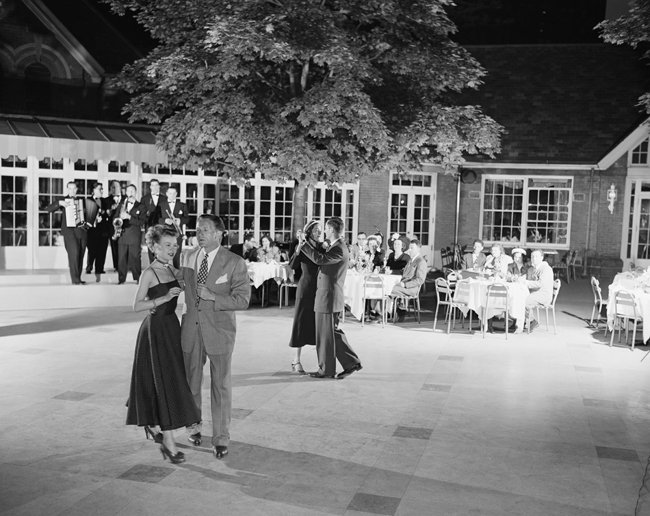 John Vachon for Look magazine. New York in the Summertime. 1949. Museum of the City of New York. X2011.4.11125.105
In 1888, the Iceland brothers opened an eponymous deli on Ludlow Street in the Lower East Side. In 1903, Willy Katz joined the business and the name was changed to Iceland & Katz. Katz and his cousin, Benny, bought out the Iceland Brothers in 1910 and changed the name to Katz's Delicatessen. Subway construction required Katz's Delicatessen to move across the street, to its present location.
By the mid-1980s, the descendants of the original owners realized that there was no immediate family to whom they could leave the business. Long-time friend Martin Dell and his son, Alan, officially bought into the business in 1988, on the 100th anniversary of the restaurant.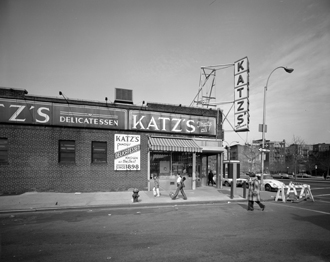 Edmund Vincent Gillon. [Ludlow Street façade of Katz's Delicatessen, 2015 East Houston Street.] ca. 1975. Museum of the City of New York. 2013.3.2.366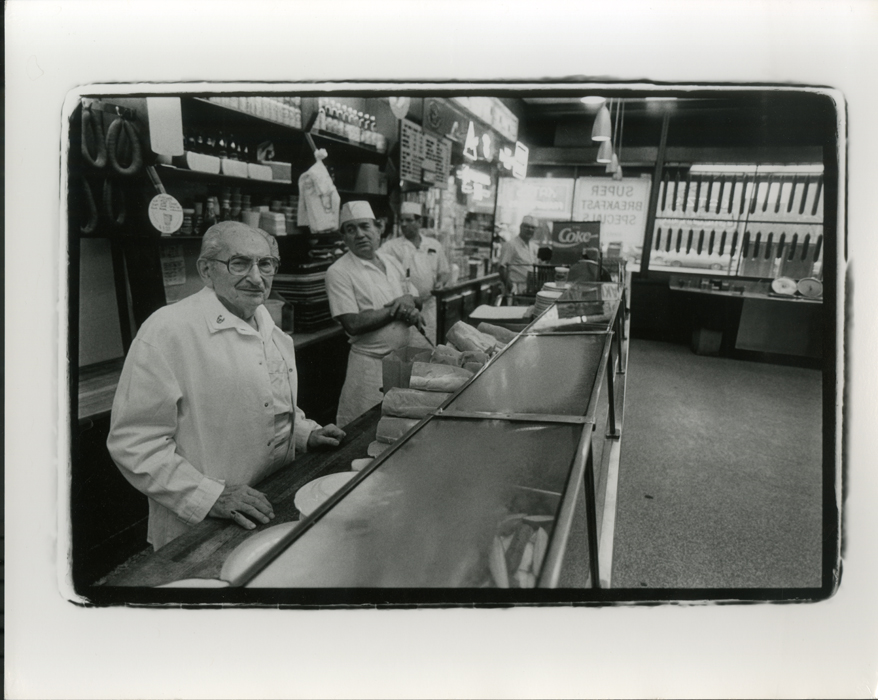 Harvey Wang. Katz's Deli. 1993. Museum of the City of New York. 2019.11.252
Speaking of Katz's Delicatessen, the Museum is holding a tasting and conversation event with Katz's Deli and Teranga, the new West African restaurant at The Africa Center. Unexpected Pairings: Katz's Delicatessen & Teranga will take place at the Museum on Thursday evening, January 30 from 6:30 – 8:30. The event will feature Jake Dell, owner of Katz's Delicatessen, and Pierre Thiam, co-founder and executive chef of Teranga, in conversation about the different meanings of comfort food and how they reflect the city's diverse immigrant histories. New York Times food writer Julia Moskin will moderate. Food samples will be available. Click here for more information.