Raise Your Voice
An Art Installation by Amanda Phingbodhipakkiya
Ongoing

Back to Exhibitions
Raise Your Voice is an immersive installation by Brooklyn-based artist Amanda Phingbodhipakkiya. The project mixes selections from the public art campaign "We Are More," which depicted the resiliency of New York's Asian American and Pacific Islander community, with original artwork of activists and allies Yuri Kochiyama and Malcolm X. Installed adjacent to the ongoing exhibition Activist New York, Raise Your Voice poses a series of questions and invites audiences to engage their own powers of advocacy and activism. 
 
About Amanda Phingbodhipakkiya: 
Amanda Phingbodhipakkiya is a multidisciplinary artist, educator, and activist. As artist-in-residence with the NYC Commission on Human Rights, Phingbodhipakkiya's art series celebrating the resilience of the AAPI community, "I Still Believe in Our City," reached millions in New York City and worldwide through her Atlantic Terminal billboard and subway and bus shelter posters. In the wake of the Atlanta shootings in March 2021, art from the series appeared on the cover of TIME magazine. Her work has also been shown at the Cooper Union, Times Square, Google, Lincoln Center, and recognized by The New York Times, Fast Company, and The Guardian. Through large-scale murals, augmented reality (AR) experiences, sculptures, and participatory installations, her art reveals the depth, beauty, and power of marginalized communities.
Image Credit:
Amanda Phingbodhipakkiya, Raise Your Voice, 2022. Museum of the City of New York, photograph by Brad Farwell
Supporters
Activist New York and its associated programs are made possible by The Puffin Foundation, Ltd.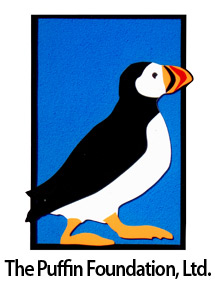 Activist New York is the inaugural exhibition in The Puffin Foundation Gallery, which is dedicated to the ways in which ordinary New Yorkers have exercised their power to shape the city's and the nation's future.
In-Depth Stories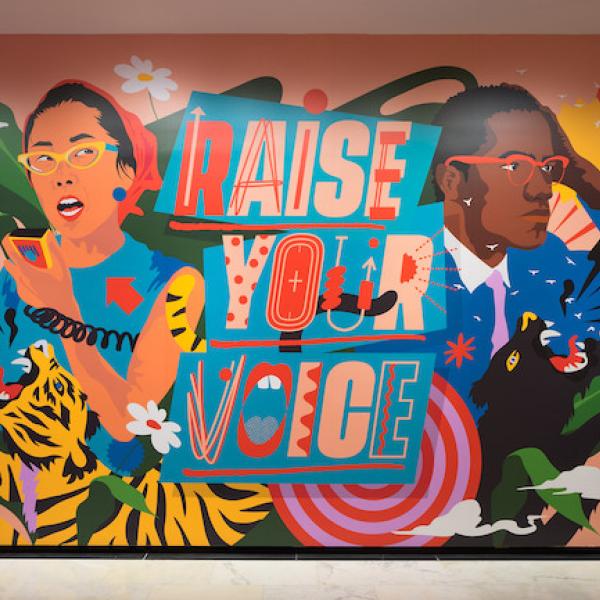 Activists Yuri Kochiyama and Malcolm X, subjects of the installation "Raise Your Voice" at the Museum of the City of New York, had brief but important connections as part of their work in the Black and Asian American liberation movements and beyond.