Celebrating the City
Recent Photography Acquisitions from the Joy of Giving Something
February 18, 2022 - January 9, 2023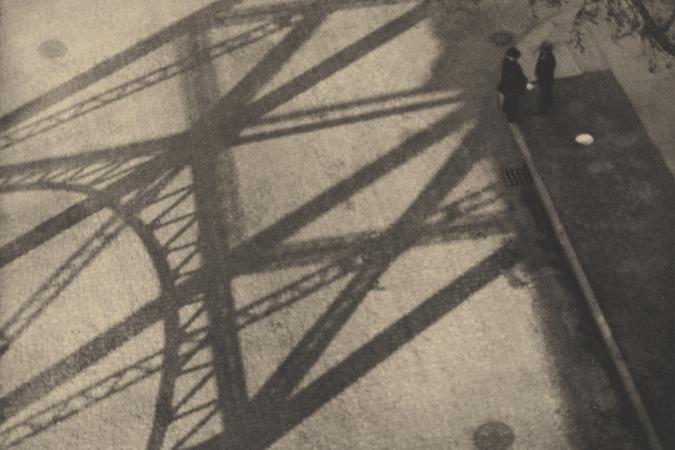 Back to Past Exhibitions
Celebrating the City: Recent Photography Acquisitions from the Joy of Giving Something highlights a gift that has dramatically advanced the Museum's already exceptional photography collection. Juxtaposing striking recent images with work by some of the 20th century's most important photographers, including the Museum's first images by Robert Frank and William Klein, the exhibition is a moving celebration of the power of photography to capture New York and New Yorkers.
Paul Strand, From the Viaduct, 125th Street, New York, 1915, Photogravure. Museum of the City of New York. Gift of Joy of Giving Something, Inc., 2020.10.627
Supporters
Celebrating the City is made possible in part by the Phillip and Edith Leonian Foundation. 
The Museum gratefully acknowledges the support of Dims. and Objects of Common Interest.   
All of the photographs on view in the main gallery are gifts of the Joy of Giving Something, Inc.  
Joy of Giving Something, Inc. (JGS) is a New York based nonprofit organization dedicated to the photographic arts. Since its inception, works from the JGS collection have been made available as loans to major museums around the world. JGS has supported numerous emerging artists through awards, acquisitions, and book projects. JGS is now focused on expanding access to visual arts education and supporting artists in photography and related media by providing scholarships and grants to museums, schools, and community-based organizations across the country.