Jobs, Interns, and Volunteers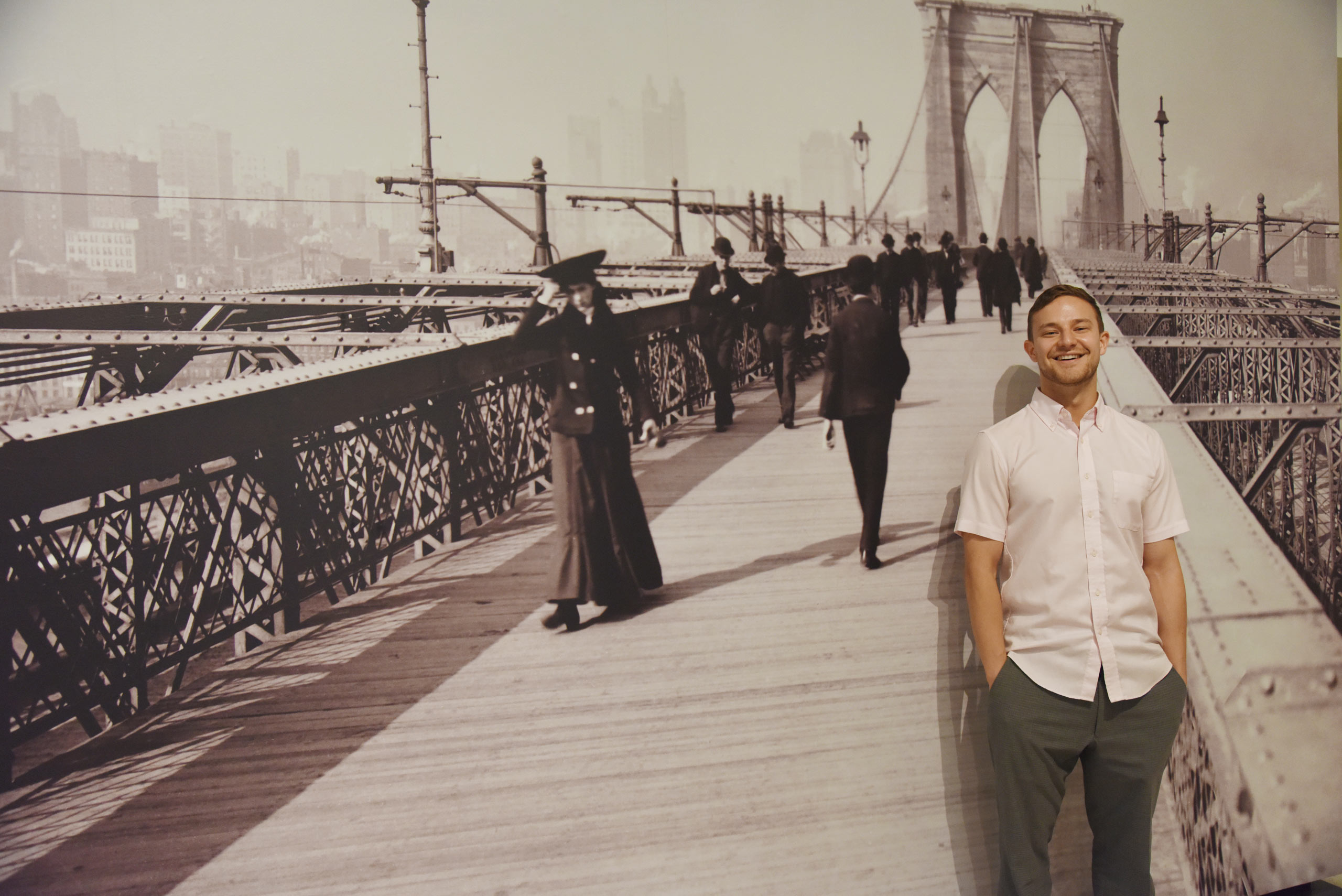 The Museum looks for enthusiastic, energetic, and professional individuals to be part of our team through a variety of opportunities including permanent staff positions, grant-funded positions, internships and volunteer positions. 
The Museum is committed to fostering a collaborative and respectful work environment with a staff as diverse as New York City and the audiences who are curious about learning more about its history and engaging in contemporary urban issues. Our staff members are dedicated to working towards a common goal: creating the most dynamic and inspiring city museum in the world.
The Museum of the City of New York is an equal opportunity employer. As such, the Museum provides equal employment opportunity for all employees and applicants without unlawful discrimination with respect to age, citizenship status, color, creed, disability, ethnicity, gender identification, marital status, military status or veteran, national origin, political association, political/personal convictions, predisposing genetic characteristics, race, religion, sex, sexual orientation, socio-economic status, geographic location, philosophies, or any other classification protected by federal, state or local laws, in all employment decisions, including but not limited to recruitment, hiring, training, compensation, promotion, demotion, transfer, lay-off, and termination, and all other terms and conditions of employment. All employment-related decisions are based solely on relevant criteria including training, experience, and suitability.
Jobs
Curator
The Museum invites applications for a two-year curatorial appointment, with the possibility of renewal. Reporting to the Chief Curator and Deputy Director, this role will be responsible for bringing new perspectives and content ideas to the Museum, by: participating in planning and curating exhibitions; proposing and developing new exhibition and research plans; participating in the review of the Museum's collections and strategic planning for its future; reviewing and evaluating external exhibition proposals; and collaborating with colleagues in Education, Public Programs, and Marketing to develop robust materials that advance, promulgate, and expand the content produced by the Museum and illuminate new areas of interpretive interest about New York City.
Museum Attendant Guard  
The Museum seeks a Museum Attendant Guard who is responsible for the safety and security of the Museum's staff, visitors, objects, building, and the Museum's other physical property. The Museum Attendant Guard is also responsible in assisting with the regular cleaning of exhibition areas, private and public spaces, courtyards and sidewalks as directed.  The Museum Attendant Guard will also support the overall daily operations of services to the public, Museum staff, and other personnel as assigned and within the scope of the position.
Associate Director, Retail & Visitor Experience 
The Museum of the City of New York is searching for a new Associate Director to lead the Visitor Experience & Retail Departments. The ideal candidate will have proven experience in museum retail and team leadership. The position oversees a large staff; including several full-time managers, part-time employees and volunteers. Experience in team management, mentorship and training is a must. The Associate Director will oversee all in-store and online shop operations including budgeting, buying, merchandising, product development, artist collaborations and licensing. 
Visitor Services and Retail Associate
The Museum seeks enthusiastic and outgoing individuals with admissions and retail experience to join our Visitor Services/Retail Department. The Associate serves the vital role of welcoming guests from all walks of life to the Museum. Applicants must be available to work evenings, weekends, and holidays when required. This is a part-time position. The Visitor Services and Retail Associate reports to the Manager, Visitor Services/Retail.
Art Handler
Reporting to the Registrar, the Art Handler is responsible for the safe handling, moving, and installation of objects in the Museum of the City of New York's collection or on loan to the Museum. In this capacity, the Art Handler facilitates activities in the galleries and collection storerooms, both on-site and off, executing best practices for the packing, handling, installation, and movement of objects.
Audio Visual Technician – Per Diem
The Museum seeks a part-time Audio-Visual Technician responsible for setting up AV infrastructure, installation, operation, testing, and troubleshooting audio and video equipment for Museum events as needed. This position reports to the Manager, Information Technology.
Internships
Currently, we're not accepting internship applications at the Museum. If you emailed us about an internship, thank you! We appreciate your interest and will keep your request on file in case we have any internship position openings.
Volunteers
Primary Volunteer positions are located at the Main Entrance Greeter Desk. Volunteer Candidates must work at least two regularly assigned 2-hour shifts per month and one substitute shift per month, if needed (Three shifts per month total.) Volunteers who have one year of experience at Greeter Desk may apply to be trained as Docents to give exhibition tours to visitors. Please click here to fill out a Primary Volunteer application.
---
How To Apply
Jobs 
To apply for an open full-time or part-time position, qualified individuals can send their resume with cover letter and salary range to the attention of Human Resources at jobs@mcny.org (preferred method) or mail to Museum of the City of New York, 1220 Fifth Avenue, New York, NY 10029.
Fellowships
To apply for a fellowship, please submit the requested materials to the contact person as listed in the full job description above.