Rooted in Place: Stories of Home in the City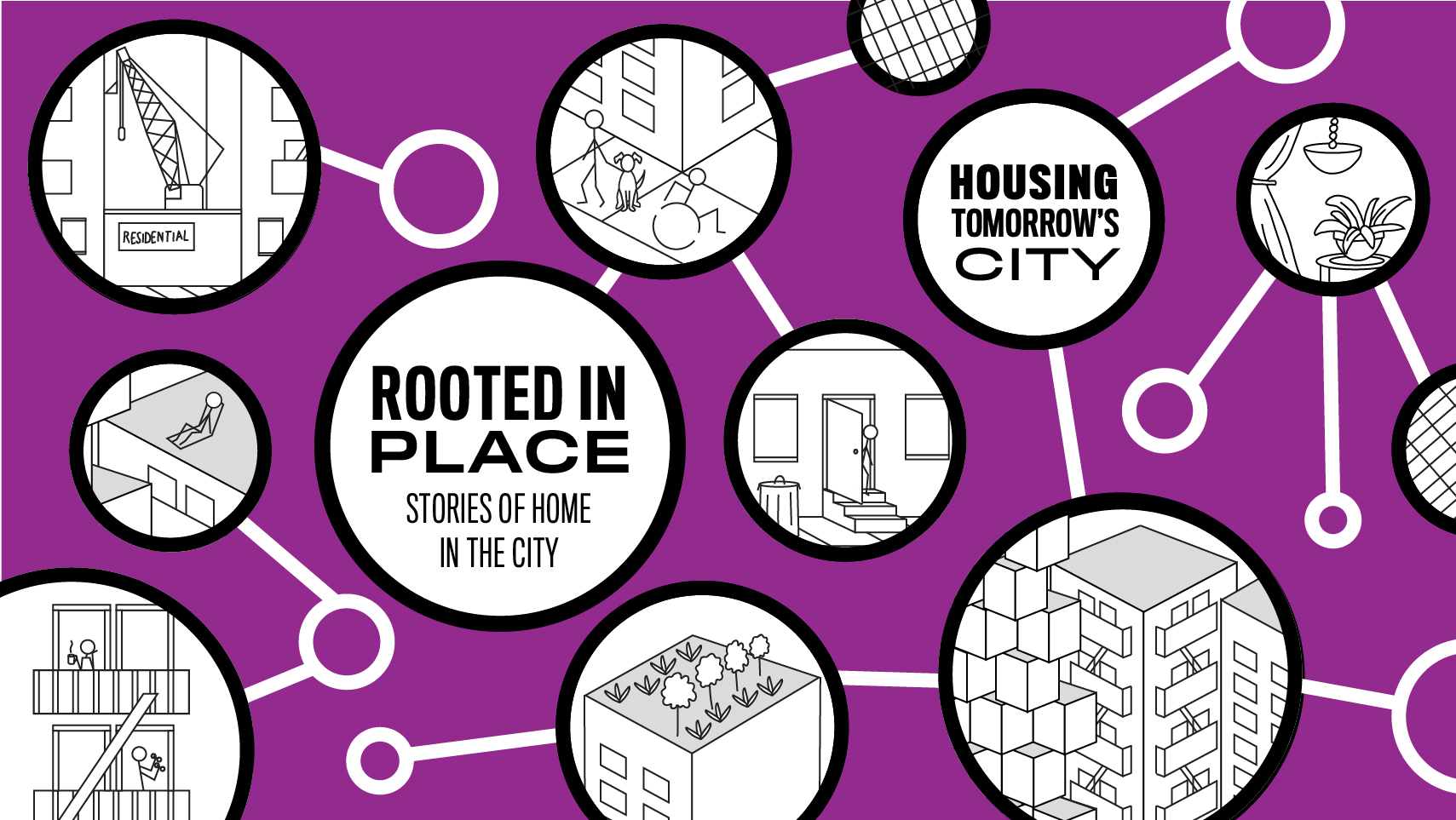 In a city driven by the real estate market, where every inch of space is a commodity, it can be easy to overlook the personal, felt experience of having a home – and the daily struggles for those whose concept of home is threatened or elusive. Explore the emotional and psychological dimensions of personal space, home-making, and connections to place in a non-stop city like New York with an evening of stories and discussion featuring:  

Zaheer Ali, Oral historian at Brooklyn Historical Society (BHS) 
Eric Bunge, co-founding principal of Narchitects, a Brooklyn-based architecture firm
Dr. Mindy Fullilove, author of Root Shock: How Tearing Up City Neighborhoods Hurts America
Annie Ling, documentary photographer featured in our current exhibition Interior Lives
Tanvi Misra (moderator), staff writer for CityLab, the urban-focused site of The Atlantic
This is the third event in our new series, Housing Tomorrow's City, which explores the challenges and opportunities presented in the Museum's Future City Lab, the interactive third gallery in the New York at Its Core exhibition. To view all of the programs in the series, click here.
About the Speakers:
Zaheer Ali is the oral historian at Brooklyn Historical Society (BHS), where he records, collects, and curates the lived histories, testimonies, memoirs, and narrations of Brooklynites from all walks of life. A recent project, Voices of Crown Heights, commemorates and examines the transforming Crown Heights neighborhood a quarter-century after the August 1991 conflicts and unrest sometimes called "the Crown Heights riot." Formerly, he served as Project Manager of Columbia University's Malcolm X Project.
Eric Bunge, FAIA, is an adjunct associate professor at Columbia GSAAP and a co-founding principal of nARCHITECTS, a Brooklyn-based architecture firm founded with the aim of joining innovative concepts, social responsibility, and technical innovation to address contemporary issues. nARCHITECTS' projects include the NYS Equal Rights Heritage Center, Carmel Place (New York City's first micro unit building), and the renovation of Chicago's Navy Pier. Bunge is also the co-author of Buildings and Almost Buildings (2018). 
Mindy Thompson Fullilove, MD, LFAPA, Hon AIA, is a professor of urban policy and health at The New School. Prior to joining The New School in 2016, she worked for 26 years as a research psychiatrist at New York State Psychiatric Institute and was a professor of clinical psychiatry and public health at Columbia University. Her books include The House of Joshua: Meditations on Family and Place, Root Shock: How Tearing Up City Neighborhoods Hurts America and What We Can Do About It, and Urban Alchemy: Restoring Joy in America's Sorted-Out Cities.
Annie Ling is a documentary photographer committed to intimate narrative projects and expanding a visual discourse. Her debut solo exhibition A Floating Population at Museum of Chinese in America featured over eighty images spanning four years of immersive fieldwork chronicling housing conditions in Chinatown, New York. Ling's work is now currently on view here at the Museum of the City of New York's exhibition, Interior Lives: Contemporary Photographs of Chinese New Yorkers.
Tanvi Misra (moderator) is a staff writer for The Atlantic's CityLab where she covers immigrant communities, housing, economic inequality, and culture. She also authors Navigator, a weekly newsletter for urban explorers and her work appears in The Atlantic, NPR, and BBC.
$25 for Adults | $20 for Students, Seniors, and Educators (with ID) | $15 for Museum Members
Includes Museum admission.
Members: To receive your discount, click on the "Buy Tickets" button above, then sign in to your account on the ticketing page.
Groups of 10 or more get discounts; contact us at programs@mcny.org or 917.492.3395.
Accessibility: Assistive listening devices are available and our auditorium wheelchair lift can accommodate manual and motorized wheelchairs (max. capacity 500 lbs). Please contact the Museum at 917.492.3333 or info@mcny.org with any questions.
Our Partner
This program is part of our Housing Tomorrow's City program series, inspired by our Future City Lab, the third gallery of our award-winning exhibition New York at Its Core. The series is presented in memory of Future City Lab curator Hilary Ballon.

This program is co-presented by CityLab.