Interior Lives
Contemporary Photographs of Chinese New Yorkers
October 26, 2018 - March 24, 2019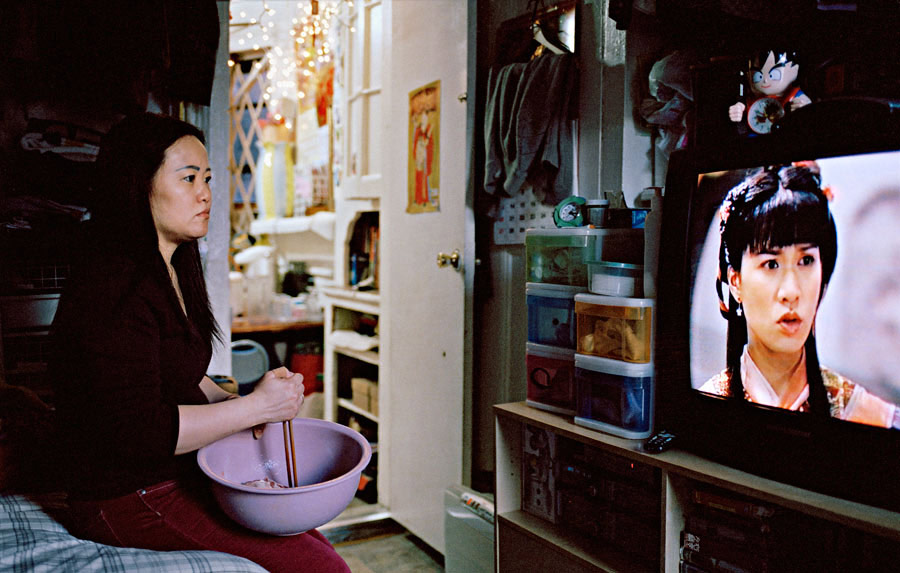 Back to Past Exhibitions
Three photographers explore the lives of Chinese Americans.
New York City's nine predominantly Chinese neighborhoods are home to the largest ethnic Chinese population outside of Asia. Interior Lives features the work of three photographers who have spent years documenting the lives of Chinese New Yorkers: Thomas Holton, Annie Ling, and An Rong Xu.
Thomas Holton has followed the trajectory of a single family, the Lams of Ludlow Street, since 2003. Starting as a family of five in a 350-square-foot apartment, the family has changed over the past 15 years, with the growth of the children and the eventual separation of the parents. For more than a year, Annie Ling documented the lives of the 35 residents of the fourth floor of 81 Bowery—the "invisible immigrants" who live cramped quarters and work for low wages, many sacrificing in order to support their families left behind in China. And An Rong Xu has used photography to explore his Chinese-American identity with a series of photographs that explore the intersection of "two sometimes polarizing cultures." Together, the works of these photographers provide a window into the complex realities of immigrant life in New York City.
This exhibition is organized by the Museum of the City of New York in conjunction with the Museum of Chinese in America (MOCA) exhibition Interior Lives: Photographs of Chinese Americans in the 1980s by Bud Glick.
Thomas Holton, "Chinese Soap Opera," 2004
Supporters
Interior Lives: Contemporary Photographs of Chinese New Yorkers is made possible with lead support provided by Con Edison, with additional support provided by Ronay and Richard Menschel; the Honorable Diana Ayala, New York City Council, District 8; Audrey Chan and James Iorio; The Andrew and Marina Lewin Foundation; Mannar Wong; and Joyce Yu and Edward Lai.