Past Event: The Power of Representation
When:
Wednesday, February 20, 2019, 7:30pm
This event has passed.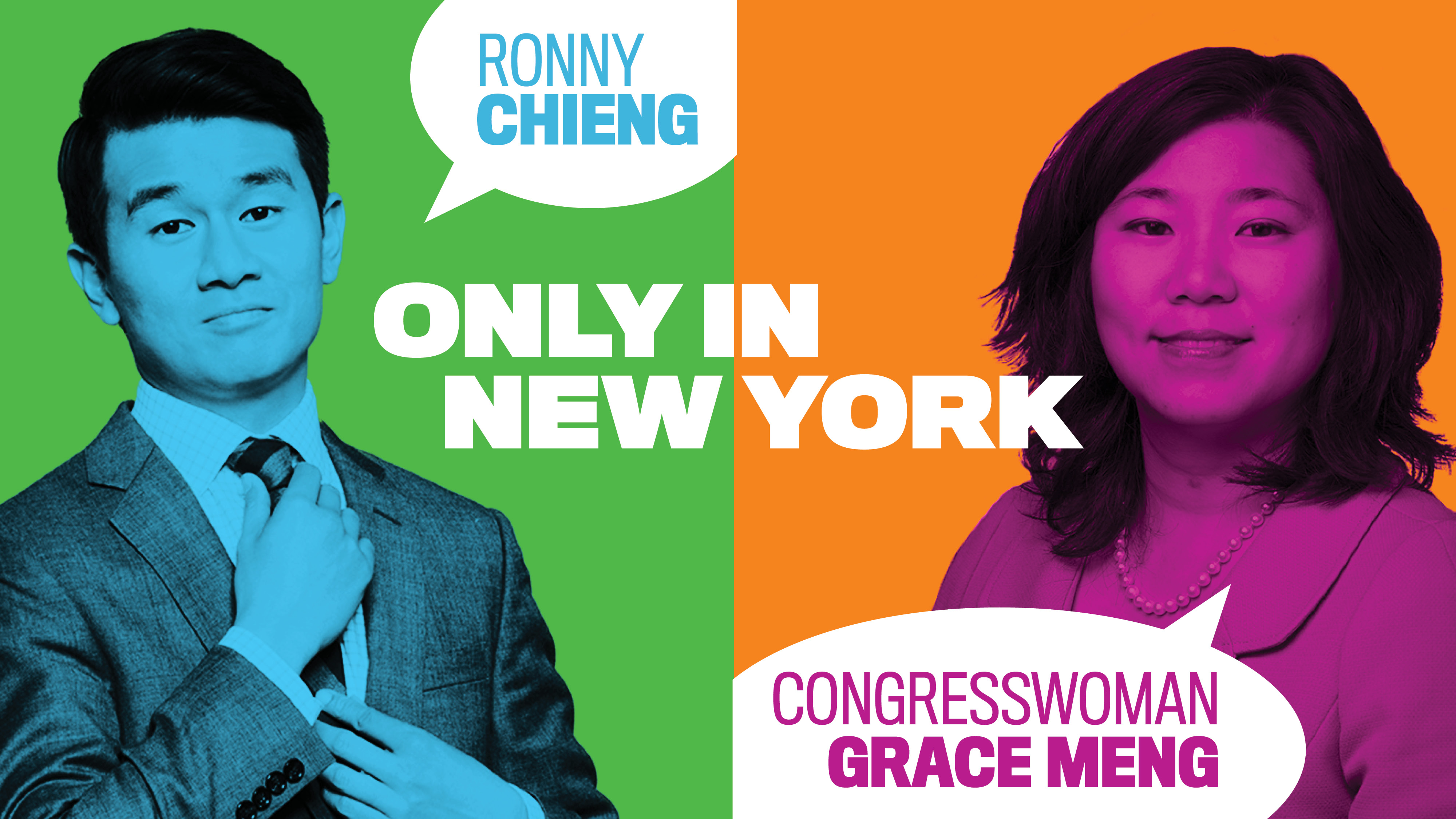 Hailed by some as a watershed moment for Asian representation in Hollywood, Crazy Rich Asians was this summer's breakout, albeit controversial, hit. Now, New York Times reporter Sarah Maslin Nir sits down with comedian Ronny Chieng, who played Eddie in the film and also serves as a senior correspondent on The Daily Show.  They will be joined by Congresswoman Grace Meng, who represents much of Queens, and is the first Asian-American member of Congress from New York State. In this latest edition of Only in New York, Meng and Chieng join Nir for a conversation about their individual journeys -- and the growing power and presence of Asian Americans in national politics, media, and culture.  

Only in New York is the Museum's signature conversation series in which New York Times journalist Sarah Maslin Nir brings together two New Yorkers from different worlds to explore key questions about the city's identity, culture, and history. To view all the programs in the series, click here.  
About the Speakers:
U.S. Congresswoman Grace Meng represents the Sixth Congressional District of New York encompassing the borough of Queens. Congresswoman Meng is the first Asian American member of Congress from New York State. She has been a foremost advocate for child-safety issues in Congress, and has passed several crucial pieces of legislation about religious freedom, historical preservation, and striking the word "Oriental" from federal law. Prior to serving in Congress, Meng served as a member of the New York State Assembly and worked as a public interest lawyer.
Ronny Chieng is a Chinese stand-up comedian and actor born in Malaysia, and raised in New Hampshire and Singapore. After graduating from the University of Melbourne in Australia, he began performing stand-up comedy, going on to sell out comedy tours at the Edinburgh Fringe Festival and the Sydney Opera House, open for Dave Chapelle and Bill Burr, and write and act in multiple television comedy shows. In 2015, he became a correspondent on The Daily Show with Trevor Noah on Comedy Central, and in 2017 was cast in the box-office hit and Hollywood milestone Crazy Rich Asians. Currently, he co-writes and stars in the Ronny Chieng: International Student, which airs on Comedy Central. 
Sarah Maslin Nir is a native New Yorker and a reporter for The New York Times best known for her report on the working conditions of nail salon workers, for which she was a finalist for the 2016 Pulitzer Prize. A graduate of the Brearley School, Columbia University, and the Columbia University School of Journalism, where she received her masters, she was also The New York Times' nightlife correspondent, covering 252 parties in 18 months. She once had an audience with the Queen of Spain, though she failed to realize it at the time. She is currently working on a book about horses in New York City for Simon & Schuster.