Past Event: New York's Housing Crisis: Which Way Forward?
When:
Wednesday, October 3, 2018, 6:30pm
This event has passed.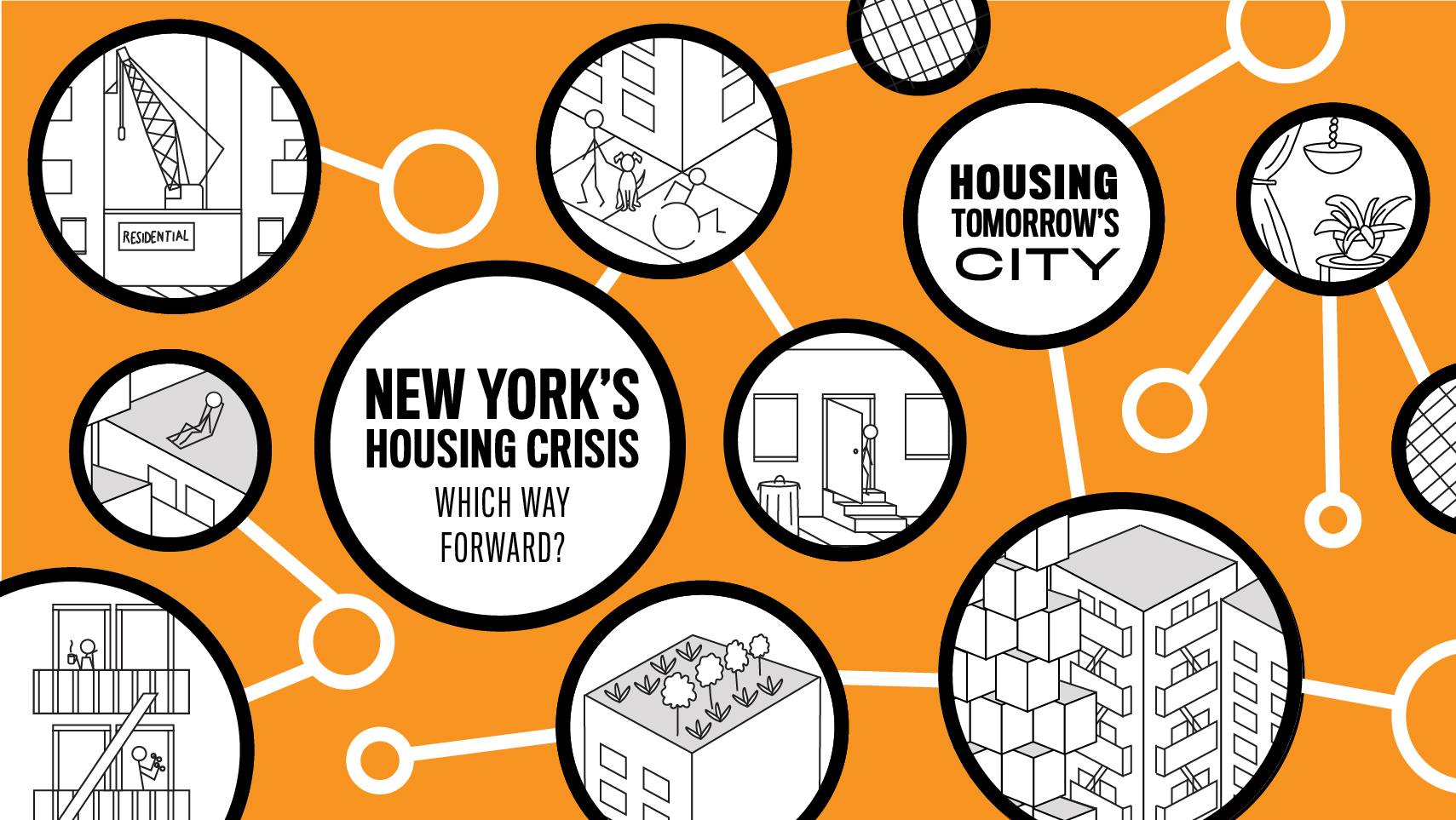 Please note that this event is now sold out. There will be a wait list starting at 5:45 pm on the night of the program. Any additional seats will be released at 6:35 pm in the order the names were received. You must be physically present when your name is called or your place will be forfeited. We do not guarantee that any seats will become available. Latecomers may be seated in an overflow theater. 
What are the political, social, and economic forces shaping the future of housing in New York City and globally? How do we negotiate the ideals of development and community preservation, between maintaining affordability and attracting a larger tax base, and between the free market and government intervention? Economist Edward Glaeser, author of Triumph of the City, joins sociologist Miriam Greenberg for a spirited exchange of ideas -- moderated by WNYC reporter Matt Katz.

Exhibition viewing of the Museum's Future City Lab to follow.

This is the opening event in our new series, Housing Tomorrow's City, which explores the challenges and opportunities presented in the Museum's Future City Lab, the interactive third gallery in the New York at Its Core exhibition. To view all of the programs in the series, click here.

About the Speakers:
Edward Glaeser is the Fred and Eleanor Glimp Professor of Economics in the Faculty of Arts and Sciences at Harvard University, where he has taught since 1992. He has published dozens of papers on cities, economic growth, and law and economics. His research focuses on the determinants of city growth and the role of cities as centers of idea transmission. Glaeser is the author of Cities, Agglomeration, and Spatial Equilibrium (2008), and Triumph of the City: How Our Greatest Invention Makes Us Richer, Smarter, Greener, Healthier, and Happier (2011), and the co-author of Rethinking Federal Housing Policy:How to Make Housing Plentiful and Affordable (2008).
Miriam Greenberg is Professor of Sociology at the University of California Santa Cruz. She is the author of Branding New York: How a City in Crisis was Sold to the World (2008) and the co-author of Crisis Cities: Disaster and Redevelopment in New York and New Orleans (2014); she co-edited The City is the Factory: New Solidarities and Spatial Tactics in an Urban Age (2017). Since 2013, she has been directing the Critical Sustainabilities project and, since 2015, she has been co-organizing No Place Like Home, a project on the affordable housing crisis in Santa Cruz County.
Matt Katz (moderator) reports on air at WNYC about immigration, refugees, and national security. Katz formerly covered New Jersey Governor Chris Christie for more than five years. In 2015, he and a team from WNYC won a Peabody Award for their coverage of Christie and the Bridgegate scandal. 
Watch a video of the program here.
Our Supporters
This program is part of our Housing Tomorrow's City program series, inspired by our Future City Lab, the third gallery of our award-winning exhibition New York at Its Core. The series is presented in memory of Future City Lab curator Hilary Ballon.
Housing Tomorrow's City is made possible in part by Sophia and Peter J. Volandes.