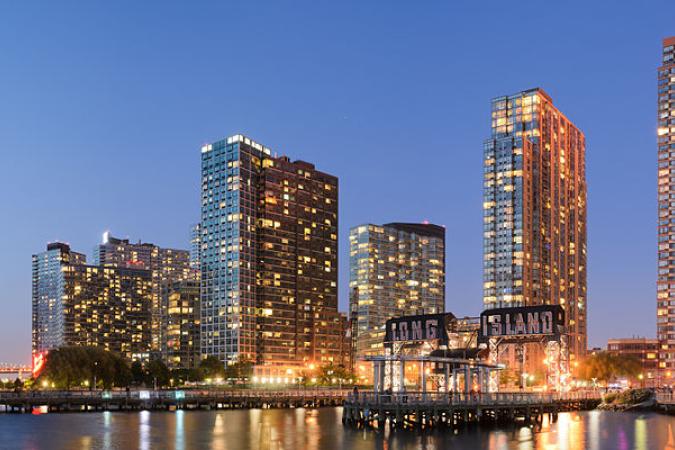 Future City Lab's symposium series gathers leading academics, journalists, and activists to discuss the ongoing issues facing New Yorkers and city dwellers at large. The inaugural New York's Future in a Changing Climate series explored the different ways that New Yorkers can respond to climate change. The Housing Tomorrow's City series explores the challenges involved in housing a growing population.
Housing Tomorrow's City
Dwelling in the Future: Imagining Tomorrow's City
Design researcher Alix Gerber, architect Mitchell Joachim, science fiction writer Sam Miller, and artist Ayodamola Tanimowo Okunseinde envision how New Yorkers might inhabit and experience the city several generations from now. Moderated by K.A. Dilday, senior editor at CityLab. 
Rooted in Place: Stories of Home in the City
What can we learn from those who are struggling to find creative ways to make, or keep, a "home" in the city in the face of rapid urban change? Dr. Mindy Fullilove, the author of Root Shock; architect Eric Bunge; photographer Annie Ling; and oral historian Zaheer Ali explore what it means to live in the city today. Moderated by journalist Tanvi Misra of The Atlantic's CityLab.
Alternate Visions: Bold Proposals for Housing New Yorkers 
Are existing plans to address affordable housing adequate, or is it time to consider more radical approaches? What are some big ideas for making New York housing more affordable? Deyanira Del Río, Co-director of the New Economy Project; Monique "Mo" George, Executive Director of Picture The Homeless (PTH); Rosanne Haggerty, President and Chief Executive Officer of Community Solutions; and Howard Husock, Vice President for Research and Publications at the Manhattan Institute; present four distinct proposals to reframe our current approach to housing. A discussion moderated by The Atlantic's CityLab journalist Kriston Capps will follow.   
New York's Housing Crisis: Which Way Forward? 
What are the political, social, and economic forces shaping the future of housing in New York City and globally? Economist Edward Glaeser, author of Triumph of the City, joins sociologist Miriam Greenberg for a spirited exchange of ideas—moderated by WNYC reporter Matt Katz.
---
New York's Future in a Changing Climate
City of Rising Waters: A Symposium
Novelist Amitav Ghosh, author of The Great Derangement: Climate Change and the Unthinkable, and Andrew Revkin, senior climate reporter at ProPublica join a panel of scientists and sustainability activists to examine how New York City can survive and embrace its future as a coastal city surrounded by rising waters.

Greening the Grid: New York's Energy Future
Urban areas account for nearly three-quarters of humanity's greenhouse gas emissions. What can be done in order to mitigate the amount of emissions that New York produces? Bomee Jung, NYCHA Vice President of Energy and Sustainability; Tria Case, University Director of Sustainability, CUNY; and Nilda Mesa of Columbia University's Urban Design Lab/Earth join renewable energy innovators to discuss what the future holds.

Liquid Assets: New York's Watersheds & Waterways
What can New York City do to protect its drinking water supply and its recreational waters in the coming decades? Veteran New York Times reporter Jim Dwyer moderates a conversation with Al Appleton, former Commissioner of the New York City Department of Environmental Protection; Paul Gallay, President of Riverkeeper; and others.

Feeding the Apple: New York's Future Food Supply
How can we, as a city and as a world, transition to a more sustainable and equitable food system? Dan Barber, chef, food industry innovator, and co-owner of Manhattan's Blue Hill and Blue Hill at Stone Barns in Pocantico Hills, NY, joins New York Times Food reporter Julia Moskin for a conversation about how we can rethink what, and how, we eat.

Future City Lab Series are a partnership between the Museum of the City of New York and Manhattan Neighborhood Network.