Past Event: Cocktails & Culture: Legends of '80s Hip-Hop
When:
Friday, August 20, 2021, 5:00pm
This event has passed.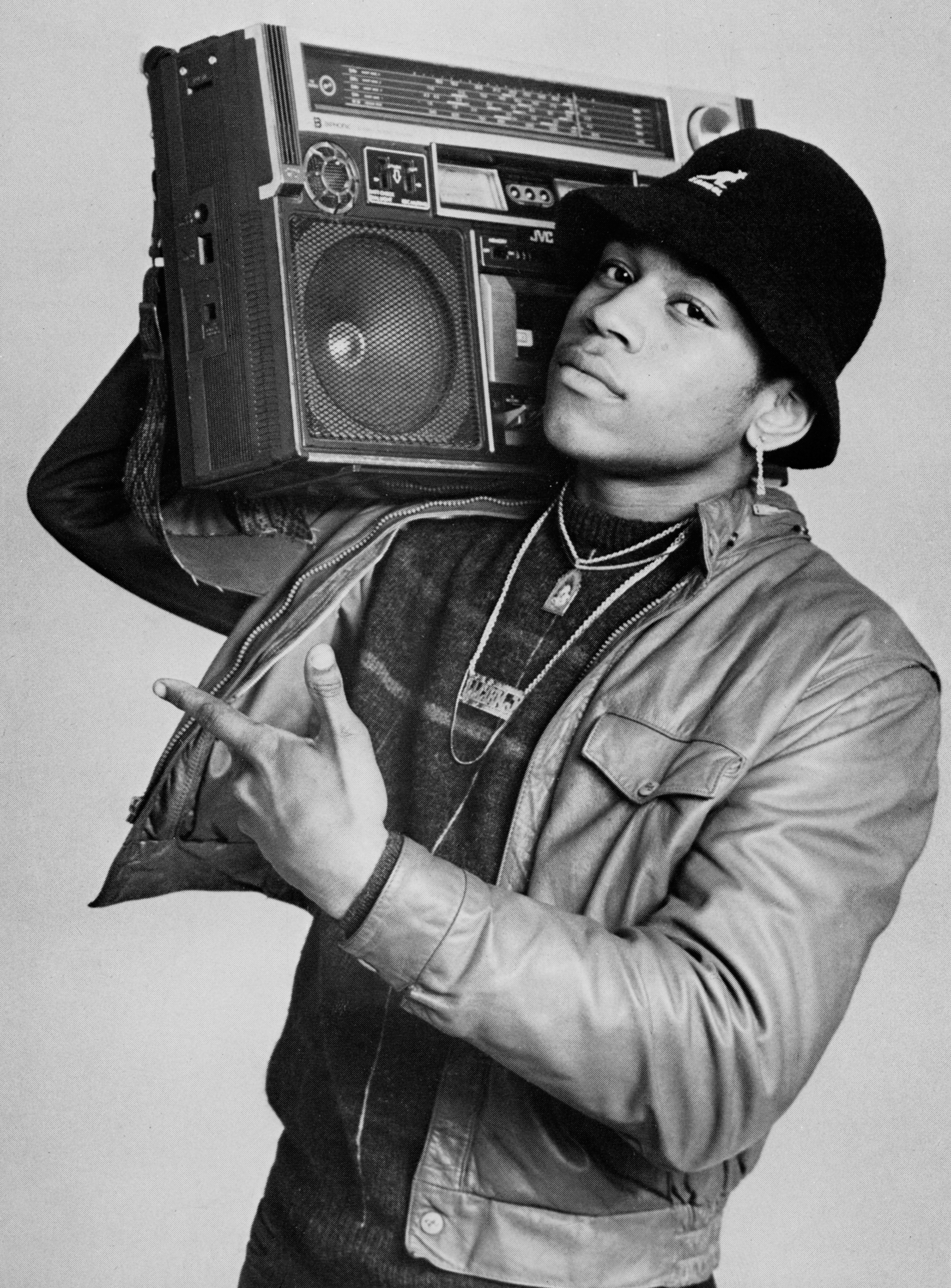 All activities will be held outdoors on the Museum's front and back terraces!** Masks and proof of vaccination required.
Celebrate the best of '80s Hip-Hop with DJs Misbehaviour and Operator Emz; catch a performance by the acclaimed NYC b-boy crew, The Dynamic Rockers; share your poems, songs, or feel free to lip-synch to your favorite 80's rap songs at the MC'NY Poets' Café, our new monthly open mic hosted by Shanelle Gabriel; sample delicious pan-African food from the Teranga pop-up cafe, and enjoy specialty cocktails from the MCNY bar. 
Our brand-new hit exhibitions New York, New Music, 1980-1986 and Puppets of New York will be open to visitors for late viewing.
**In case of inclement weather, all activities will be moved indoors.
Due to unforeseen circumstances, the graffiti-art inspired workshop has been cancelled. 
Event Timeline:
5:00 pm - DJs start spinning on the Front Terrace; Teranga pop-up and MCNY bar open
5:45 pm - Sign-up for MC'NY Poets' Café begins on South Terrace
6:00 pm - MC'NY Poets' Café begins
7:00 pm - B-boy performance by The Dynamic Rockers on Front Terrace
8:00 pm - Museum closes
About Operator Emz:
Operator Emz is a DJ, music producer, and hip hop expert who grew up in the Bronx. He throws a weekly party in homage to the 45" record called Mobile Mondays! He has produced records for Cyndi Lauper, MIA, and Joell Ortiz. DJ Emz brings underground classics to new audiences.
About DJ Misbehaviour:
Born in London now based in NYC, Misbehaviour has been rocking parties across the Globe since 1989 and makes seasonal appearances at Afro Punk Festival, New York Summer Stage, Art Basel Miami and many more. 
About Shanelle Gabriel:
Shanelle Gabriel is a poet, singer, and lupus warrior from Brooklyn, NY who has performed internationally including Africa and Europe. Widely known for featuring on HBO's Def Poetry Jam, she has shared the stage with artists such as Jill Scott, Nas, Nikki Giovanni, and more. She was listed as one of Blavity.com's "Artist Activists You Should Know" and one of "8 Millennial Feminist Poets That Deserve Recognition" by BET.com. Shanelle is also a health activist who has featured on the Lifetime Network about her continued battle with lupus. Presently, she is working on her third album while serving as the Interim Executive Director at Urban Word NYC, a youth organization that uses poetry & hip-hop to promote literacy and youth voice. shanellegabriel.com
About The Dynamic Rockers: 
One of the most influential crews in the breakdancing community, Dynamic Rockers has been at the forefront of breaking since the dance's creation in the late seventies. Our crew helped bring breakdancing, or b-boying, to the mainstream. Dynamic Rockers isn't just about dancing – we're about leaving a positive impact on the community. We encourage self-empowerment and team-building by teaching classes to kids across the tristate area, organizing competition, and educating the broader community about b-boying. Founded by B-Boy Acey Ace in 1978, then run by Eddie Ed and Glyde, the crew continues its long tradition under its president, B-Boy Glyde. Four generations later, we're still a leader among dance crews worldwide. Since the early eighties, our members have traveled to many different countries, sharing hip-hop culture worldwide.
Event Logistics (Subject to change based on NYC regulations)
Proof of vaccination is required for entry to the event (everyone over the age of 12), so please plan ahead! Excelsior Pass is accepted for those who were vaccinated in NYS. 
Masks will be required both indoors and outdoors.
For more information about the Museum's COVID Guidelines, please check our "Plan Your Visit" page.
Please contact programs@mcny.org with any questions or ticketing issues.