Cocktails & Culture: Winter Blast
When:
Thursday, December 14, 2023, 6:00pm
Price:
Free with Museum Admission; preregistration recommended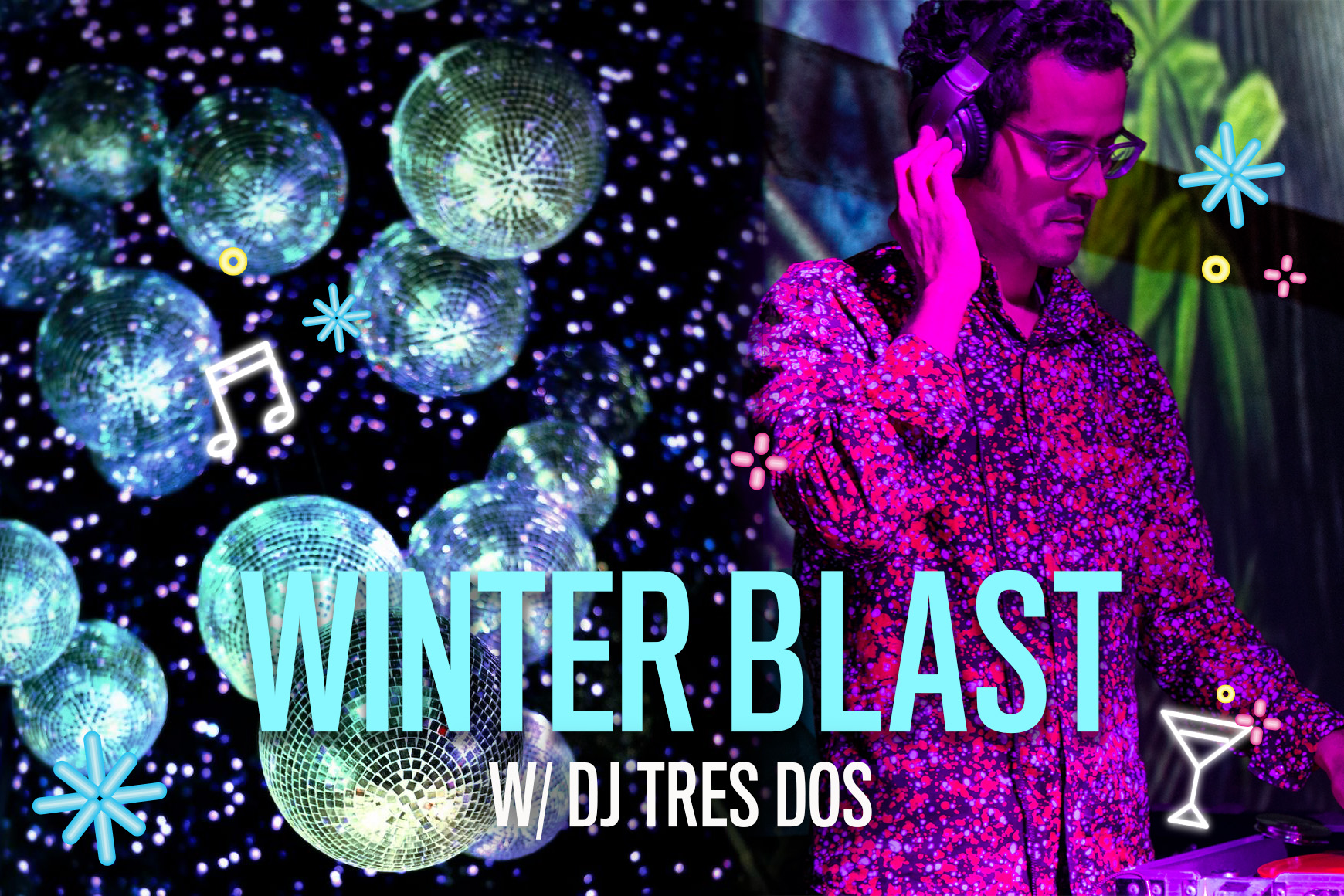 Ring in the holidays at our Cocktails & Culture: Winter Blast! Warm up from the cold by dancing to music by DJ tres dos, then replenish your energy with small bites from as La Fonda NYC (A Puertorriqueño Culinary Experience) and signature cocktails from the MCNY bar.
Explore our latest exhibitions, including Byzantine Bembé: New York by Manny Vega, celebrating the wide-ranging visual storytelling of East Harlem-based artist Manny Vega; and Gingerbread NYC: The Great Borough Bake-Off, featuring gingerbread displays of iconic New York structures by top bakeries and amateur bakers from all five boroughs. Make your own cookie creations with hands-on gingerbread activities in our Rotunda!
About DJ tres dos:
Ricardo Luiggi aka DJ tres dos was born in Puerto Rico and has spent his life back and forth between Puerto Rico and New York. He started DJing in the late 90s at Louisiana Bar & Grill in Manhattan with a live Cuban band and since then has continued to enhance NYC culture and nightlife with international music. He has produced events with bands such as Bio Ritmo, Innov Gnawa, Amayo's Fu-Arkist-Ra, Los Cumpleaños and Yotoco. This year he participated in the four-day Biennial of the Americas hosted in Denver, Co. featuring top bands, DJs, musicians and artists from all over Latin America. In addition, he has DJed in Mexico City, Sao Paulo, San Juan, as well as in New York at venues such as: Lincoln Center's David Rubinstein Atrium, with Tito Rodríguez, Jr.; the Knockdown Center, as part of Disco Tehran; LaGuardia Community College and the Essex Street Market. He has appeared on WKCR 89.9, WNYU 89.1, WFMU 91.1 and has co-produced episodes for the Afropop Worldwide radio program. He has taught classes on DJing and Latin and Caribbean music, as well as hosting a monthly livestream series that studied music from around the world. https://soundcloud.com/djtresdos
Free with Museum Admission.
Accessibility: Please contact the Museum at 917.492.3333 or info@mcny.org with any questions.