Past Event: New York Meets Havana
When:
Friday, April 28, 2017, 8:00pm
This event has passed.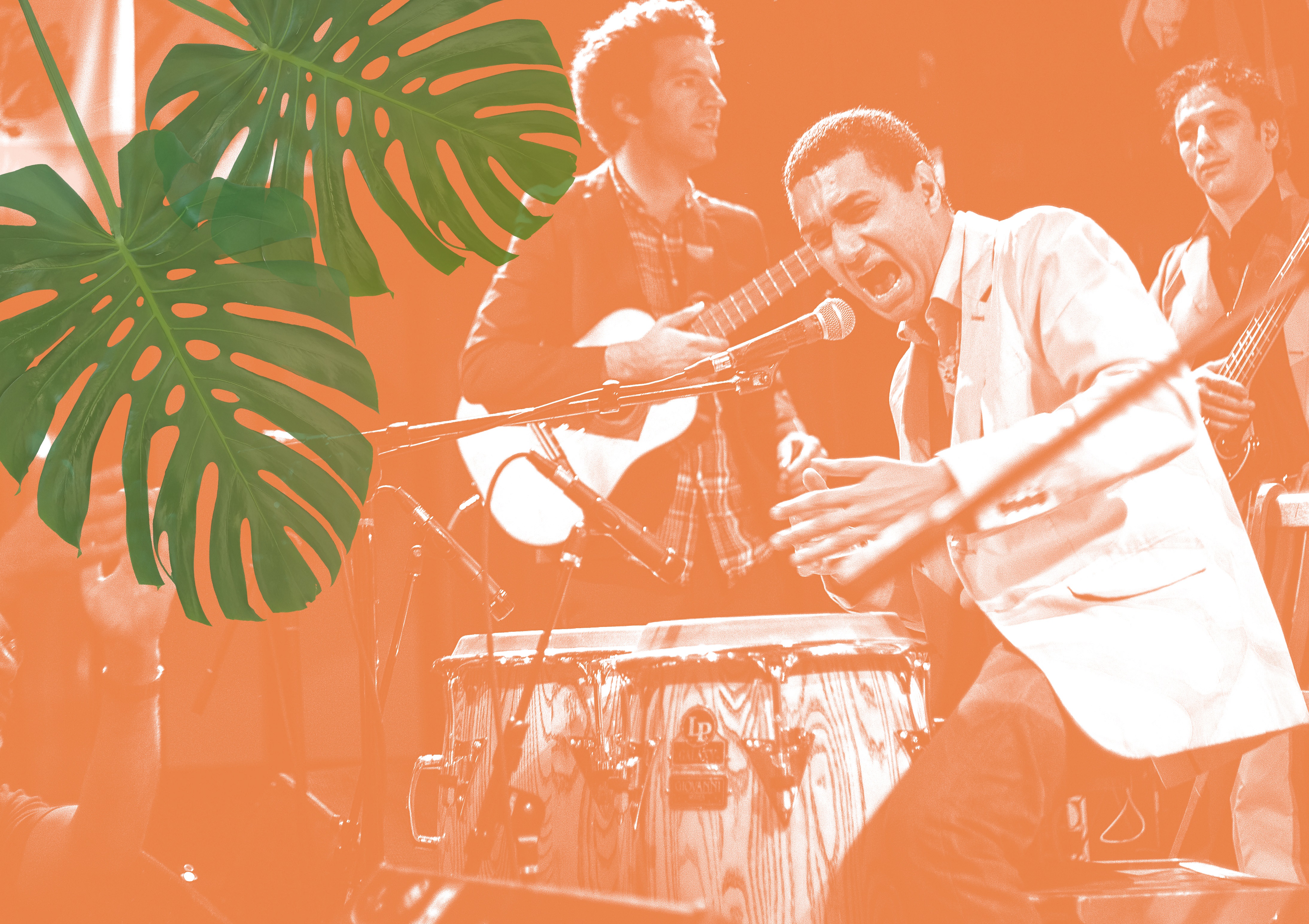 Please note that online ticket sales for this program have now closed. There will be a standby line for any tickets that may become available at the door on the night of the event on a first come, first served basis. They will cost $25 for general admission and $20 for Museum Members. Admission, however, is not guaranteed. 
Synonymous with mojitos, sultry nightclubs, and classic cars, Cuba, the Caribbean's largest island, is enjoying a new moment in the sun thanks to a relaxing of U.S. relations. Inspired by our upcoming exhibition, Rhythm & Power: Salsa in New York (opens June 13), discover how Cuba's love of music and dance has mixed and melded with Puerto-Rican and Afro-Caribbean rhythms to create a sizzling cultural fusion unique to New York City. 
Event Timeline: 
8 pm to 10 pm
Renowned DJ Christian Martir of Sociedad Records and DJ Nego will spin salsa and Latin disco and legendary Santiago de Cuba instructor Danys 'La Mora' Perez will give an all-levels dance lesson. Ruedame and Fuákata - Cuban Salsa New York will both perform traditional rueda casinos and Havana native Carlos Mateu will share Cuban social dances. 
10 pm to 11 pm
Los Hacheros, an NYC-based band that revives fiery folkloric styles punctuated by the Cuban clave, will perform live.
11 pm to 12 am
DJ Christian Martir and DJ Nego will end the night spinning salsa and Latin disco. 
Throughout the Night
Havana born visual artist Bernardo Navarro Tomas and Carlos Mateu will have pop-up art installations on view. The Museum's landmark New York at Its Core exhibition will also be open for late viewing and Havana-inspired drinks and snacks will be available for purchase.
This event is co-sponsored by El Museo del Barrio, Cumbe: Center for African and Diaspora Dance, and New York International Salsa Congress. 

This is the first event in our Metro Mashups series of Friday-night house parties that celebrate the cultures that shape New York's distinctive nightlife and feature live music, dancing, and food and drinks inspired by other global metropolises. 
To view Los Hacheros' music video for "Timbalaye," click here: