Past Event: When the People Dance: Salsa, Power, and Performance in New York City
When:
Sunday, September 17, 2017, 2:00pm
This event has passed.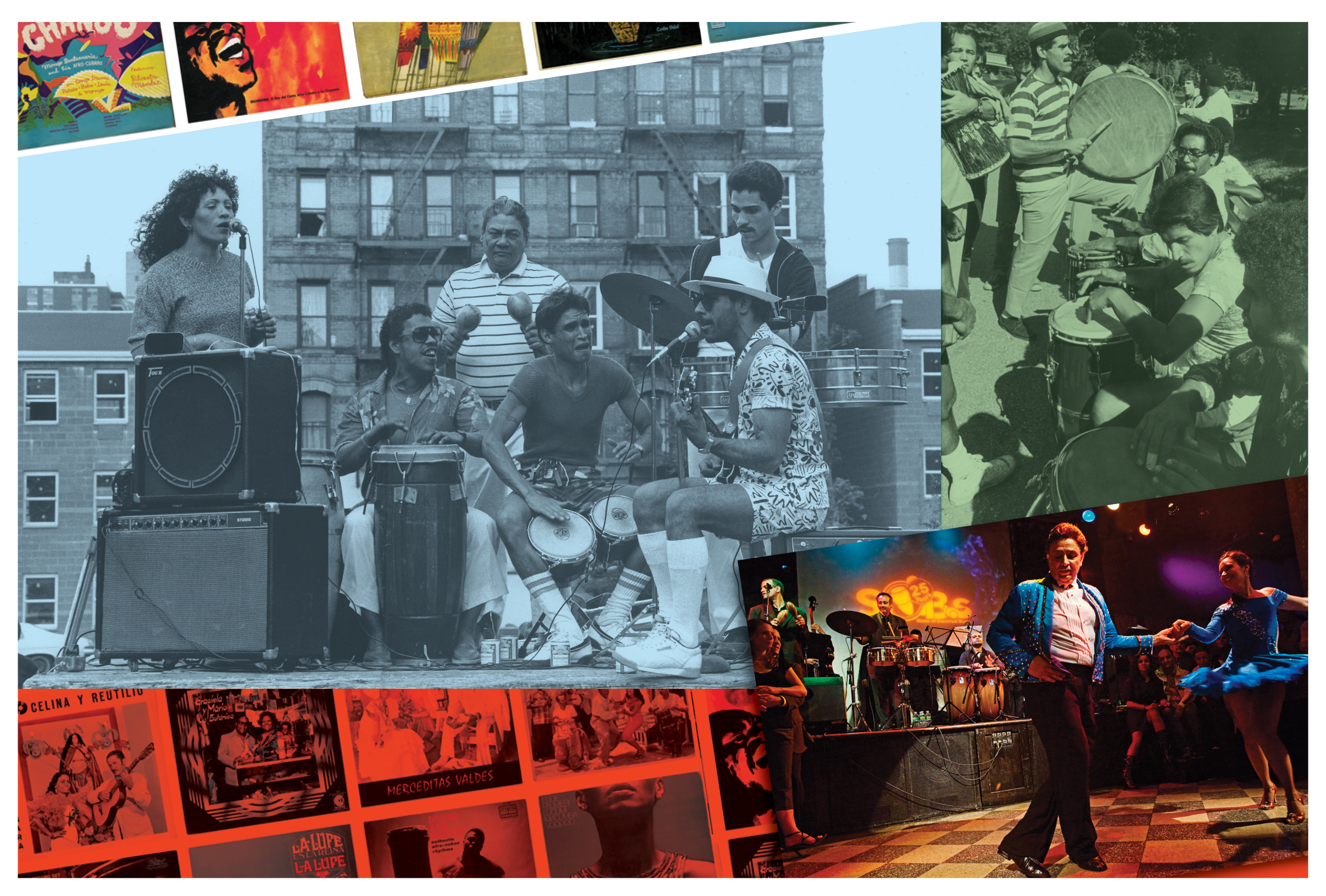 A fusion of mambo steps with street styles, salsa dancing emerged in the nightclubs of New York City in the 1960s where at first it wasn't formally taught but absorbed. Salsa has since grown from a local movement played out in the city's streets and clubs into a global phenomenon that has irrevocably shaped the rhythms and culture of New York City. Inspired by our current exhibition, Rhythm & Power: Salsa in New York (on view through November 26), join leading scholars to examine salsa today as both a cultural and commercial production, and delve into the inseparable links that exist between music and dance.

Musical performance by OLA FRESCA, exhibition viewing, and reception to follow.

Opening Remarks: 
Sydney Hutchinson, Associate Professor, Syracuse University

Panelists:
Frances Aparacio, Director of the Latina and Latino Studies Program, Northwestern University
Marisol Berrios-Miranda, Affiliate Assistant Professor, University of Washington
Priscilla Renta, scholar, author, and doctoral fellow at Florida Atlantic University
Chris Washburne, Founding Director of the Louis Armstrong Jazz Performance Program, Columbia University
Cesar Colon-Montijo (moderator), journalist and doctoral candidate, Columbia University

About the Speakers: 
Sydney Hutchinson is an Associate Professor of Music History and Cultures at Syracuse University and editor of Salsa World: A Global Dance in Local Contexts (Temple University Press, 2015).

Frances Aparicio is a professor of Spanish and Portuguese and Director of the Latina and Latino Studies Program at Northwestern University. She is also the author of Listening to Salsa: Gender, Latin Popular Music and Puerto Rican Cultures (Wesleyan, 1998). 

Marisol Berrios-Miranda is an Affiliate Assistant Professor of Ethnomusicology at the University of Washington and co-curator of American Sabor: Latinos in U.S. Popular Music, an exhibition about the influence of Latino musicians on popular American music.
 
Priscilla Renta is a dance and Latinx studies scholar.  She is co-editor of Rhythm & Power: Performing Salsa in Puerto Rican and Latino Communities, published by the Centro Journal of Puerto Rican Studies in 2017, and is currently a doctoral fellow at the Center for Body, Mind and Culture at Florida Atlantic University.
Chris Washburne is a trombonist, Associate Professor of Music, and the Founding Director of the Louis Armstrong Jazz Performance Program at Columbia University. He wrote the book Sounding Salsa: Performing Latin Music in New York (Temple University Press, 2008). 

Cesar Colon-Montijo is a journalist and doctoral candidate in Ethnomusicology at Columbia University. He is the editor of the Cocinando Suave: Ensayos de Salsa en Puerto Rico (El Perro y la Rana, 2015), a collection of works about the histories of salsa. 
Our Partners
The Museum gratefully acknowledges the Andrew W. Mellon Foundation's support of exhibition curator Dr. Derrick León Washington's fellowship, which made his work on Rhythm & Power: Salsa in New York possible. 
Thanks to the Ailey/Fordham BFA Program, BAILA Society, Cuban Cultural Center of New York, the Columbia University Department of Latin American and Iberian Cultures, the CUNY Center for Latin American, Caribbean & Latino Studies, the Department of Anthropology at Lehman College, the Department of Ethnomusicology at Columbia University, the Department of Sociology and Anthropology Fordham University, Hunter College, the Institute of Latin American Studies at Columbia University, the Latin America, Latino and Puerto Rican Studies Department at Lehman College, Latin American and Latino Studies at Fordham University, El Museo del Barrio, the NYU Center for Latin American and Caribbean Studies, the NYU Department of History, the NYU Steinhart Dance Education Program, the NYU Department of Social Cultural Analysis, the NYU School of Professional Studies, and The New School for Jazz and Contemporary Music.
Special thanks to Elena Martinez and Ethan Wagner.