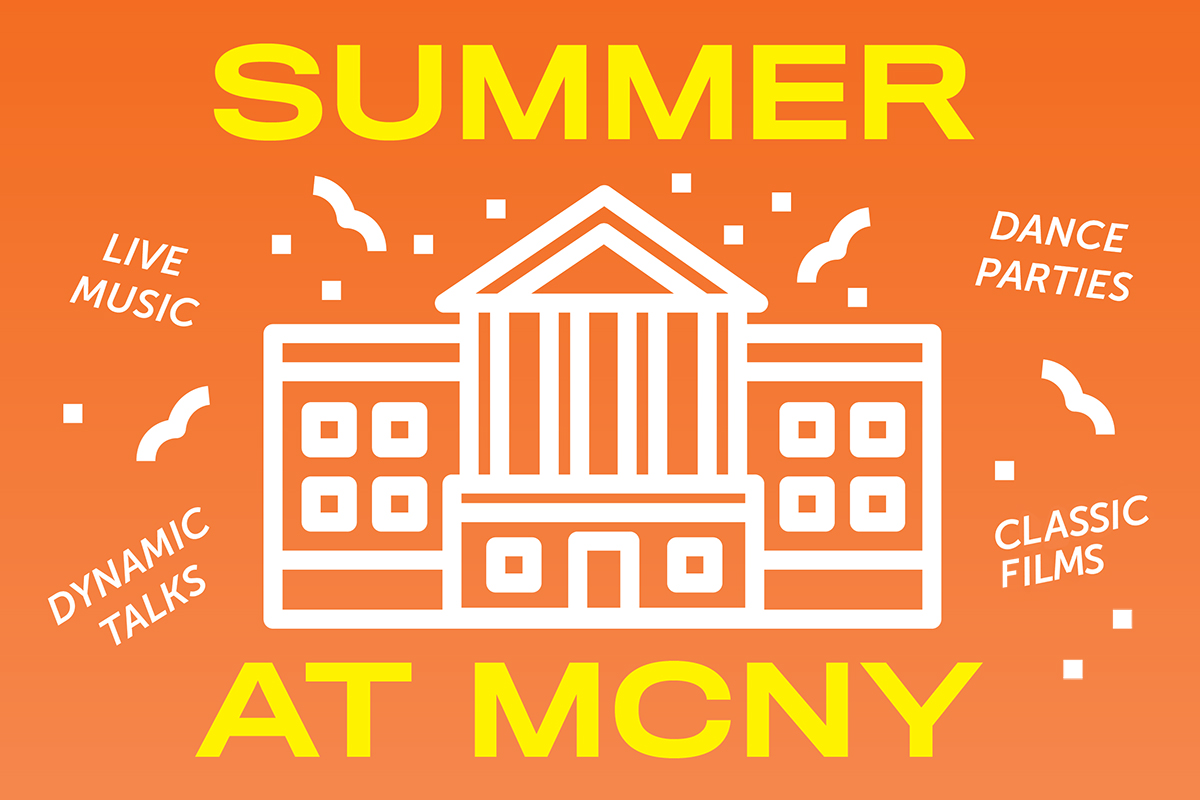 Come in, cool off, and be part of what's happening this summer at MCNY. From dance parties to classic films, engaging exhibitions, and online experiences for all ages, there's something for everyone here.
What To Do: Explore summer program series
Moonlight and Movies — Grab your drinks and popcorn and settle in for exciting films that explore our exhibitions and feature a guest introduction. 
Uptown Bounce — Our FREE summer block party series, presented with El Museo del Barrio, is back! Join us at the top of Museum Mile to celebrate East Harlem with music, dance, and more. 
While You're Here: Discover activities for visitors of all ages
Scavenger Hunt — Explore 1980s NYC! Find these objects to learn about and celebrate the art, music, and culture of the 1980s in New York City.
Stettheimer Kids' Guide — 

Use this guide to learn and

think about an enchanting

12-room dollhouse and the

artist behind it.
See individual series events (and more!) below.
What's On View: See exhibition highlights
Analog City — Our latest exhibition uncovers the array of tools, technologies, and lost professions that supported New York City as it exploded into a global metropolis in the pre-digital era. Try your hand at typing on a working typewriter, picking up (and hanging up) a rotary phone, or searching for titles in a card catalog, along with other interactive activities in the galleries, to get a feel for what life was like in an era before personal computers and the internet.

New York, New Music: 1980–1986  — Dive into the music scene of 1980s NYC! Experience the sights, sounds, and big moments that made this one of the most influential periods in musical and cultural history. Featured icons from Run DMC to the Talking Heads, from Madonna to John Zorn provide a lens to explore the broader music and cultural happenings during these years. Check out the exhibition's Scavenger Hunt for visitors of all ages to discover more about 1980s NYC. 

Stetheimer Dollhouse: Up Close — Discover this treasure from the Museum's collections. View the house, learn about its features, view enlarged images of the tiny details, and uncover rarely seen additional miniature works by some of the leading names of early 20th-century modernism. Don't miss out on our new Kids' Guide, to engage visitors of all ages as they experience this extraordinary object.
Engage with us from anywhere
Explore this selection of summer-themed digital content with fun activities and interesting insights for all ages.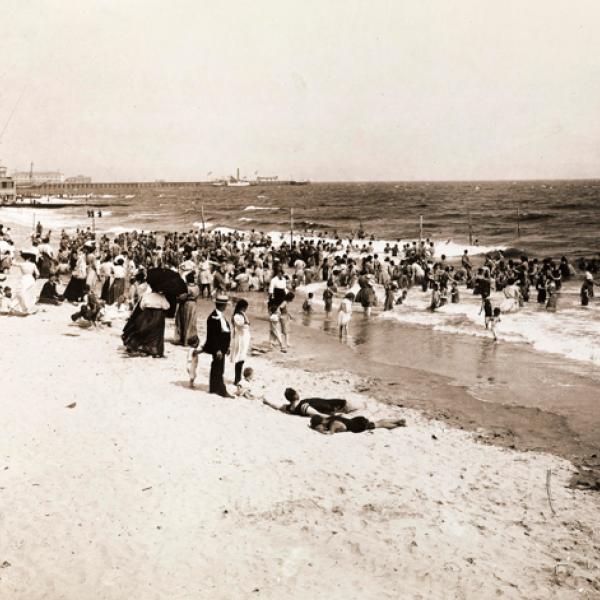 Fleeing the steamy city streets for the beach is not a new phenomenon. Take an escape to the summertime retreats of years past and see how New Yorkers used to beat the heat…despite the heavy layers of clothing!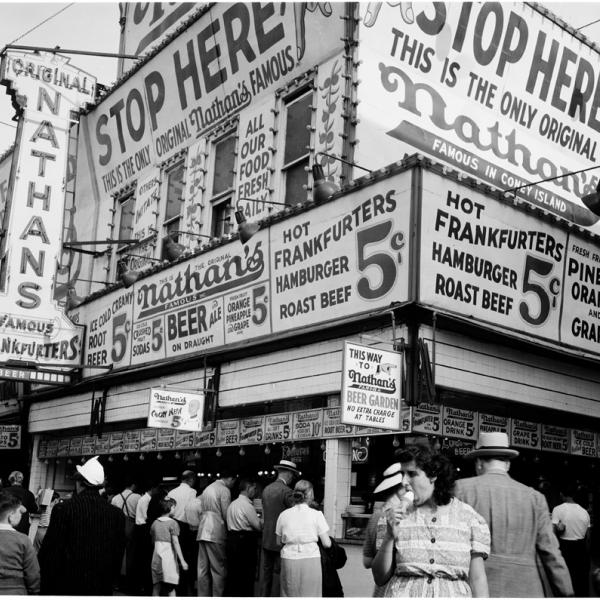 It's a staple of summertime cookouts. Read more about franks, weenies, coneys, dogs, ketchup, kraut, chili; the contested history of the classic American finger food.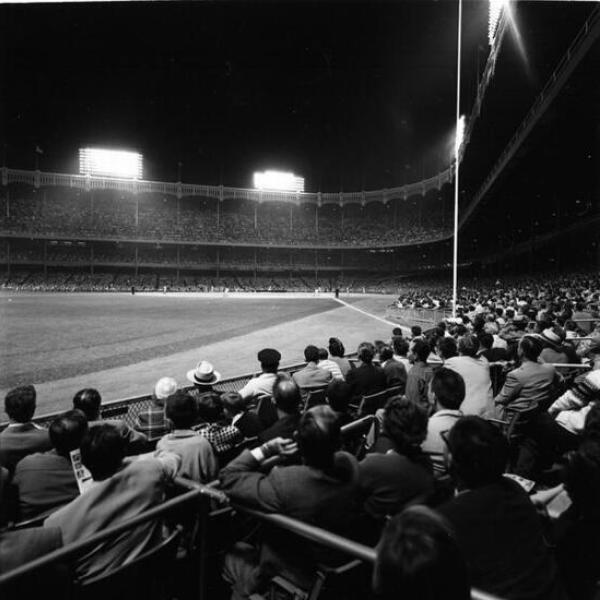 As summer falls upon the city, hop around to the places New Yorkers enjoyed to beat the hit or take part in some friendly competition under the sun, from public pools and parks to bike paths, stadiums, and more.