Past Event: Gastronativism: Food and Politics
When:
Tuesday, August 2, 2022, 6:30pm
This event has passed.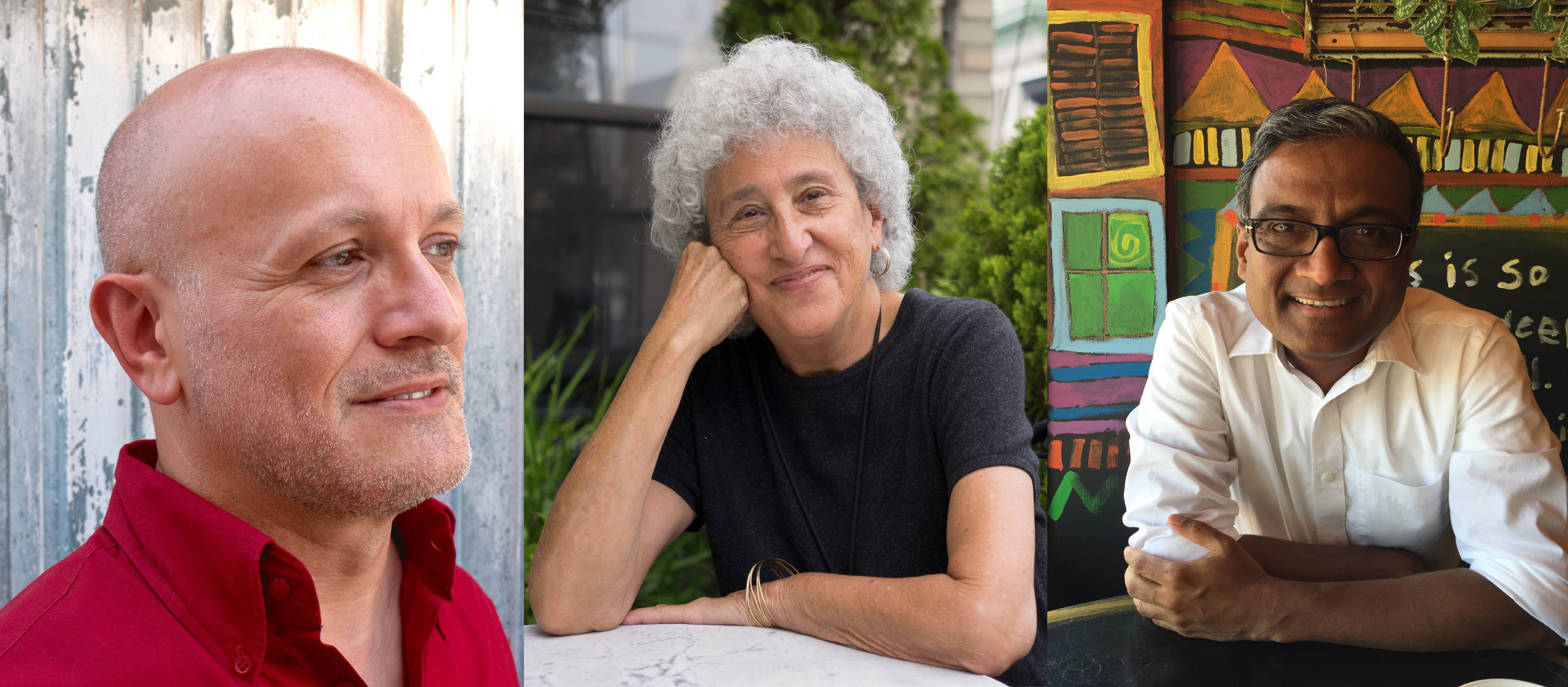 Food is so central to who we are as individuals and communities that it can easily be exploited as a tool to shape power relations and negotiations, with great impact on our society and our daily lives. To celebrate the launch of his new book, Gastronativism: Food, Identity, Politics, author and food scholar Fabio Parasecoli joins Marion Nestle for a conversation about the many ways in which food becomes the object of and the motivation for politics from the local to the global, determining winners and losers in high stakes conflicts. Moderated by Krishnendu Ray.
A wine reception and book signing will follow the talk; books available for purchase.
This program accompanies our upcoming exhibition, Food in New York: Bigger Than the Plate (opening September 16) and is co-presented by MOFAD (Museum of Food and Drink). 
Event Timeline:
6:30 pm - Conversation begins 
7:30 pm - Book signing and reception 
8:30 pm - Event ends. Museum closes
About the Speakers: 
Marion Nestle is Paulette Goddard Professor of nutrition, food studies and public health, emerita, at New York University, in the department she chaired from 1988-2003. She earned a Ph.D. in molecular biology and an M.P.H. in public health nutrition, both from the University of California, Berkeley.  She is author or editor of fourteen books, most of them about food politics.  Her forthcoming book (October 2022) is Slow Cooked: An Unexpected Life in Food Politics.  She blogs daily (almost) at www.foodpolitics.com, tweets @marionnestle, and posts on Instagram @marionnestle.

Fabio Parasecoli is Professor of Food Studies in the Nutrition and Food Studies Department at New York University. His research explores the cultural politics of food, particularly in media, design, and cultural heritage. Recent books include Feasting Our Eyes: Food, Film, and Cultural Citizenship in the US (2016, co-authored with Laura Lindenfeld), Knowing Where It Comes From: Labeling Traditional Foods to Compete in a Global Market (2017), Food (2019) and Global Brooklyn: Designing Food Experiences in World Cities (2021, coedited with Mateusz Halawa), and Gastronativsm: Food, Identity, Politics (2022).  
Krishnendu Ray is a Professor in the Department of Nutrition and Food Studies at New York University. He was the Chair of the department from 2012-2021. He is the author of The Migrant's Table (2004) and The Ethnic Restaurateur (2016) and the co-editor of Curried Cultures: Globalization, Food and South Asia (2012). He was formerly a faculty member and the Acting Associate Dean of Liberal Arts at The Culinary Institute of America (1996-2005) and the President of The Association for the Study of Food and Society from 2014-2018. He is an Editorial Collective Member of the Food Studies journal Gastronomica.
Event Logistics
Proof of vaccination is required for entry to the event (everyone over the age of 5). Excelsior Pass is accepted for those who were vaccinated in NYS. 
Masks will be required.
Please contact programs@mcny.org with any questions or ticketing issues.
All sales are final; refunds not permitted. Exchanges and credit for future programs only. Programs and dates may be subject to change. The Museum of the City of New York reserves the right to refuse admission to latecomers and/or those who do not provide requested Covid-19 documentation. Program tickets do not include Museum Admission unless otherwise noted.