Past Event: In the Halls of Power: Women and the Future of New York Politics
When:
Wednesday, October 25, 2017, 6:30pm
This event has passed.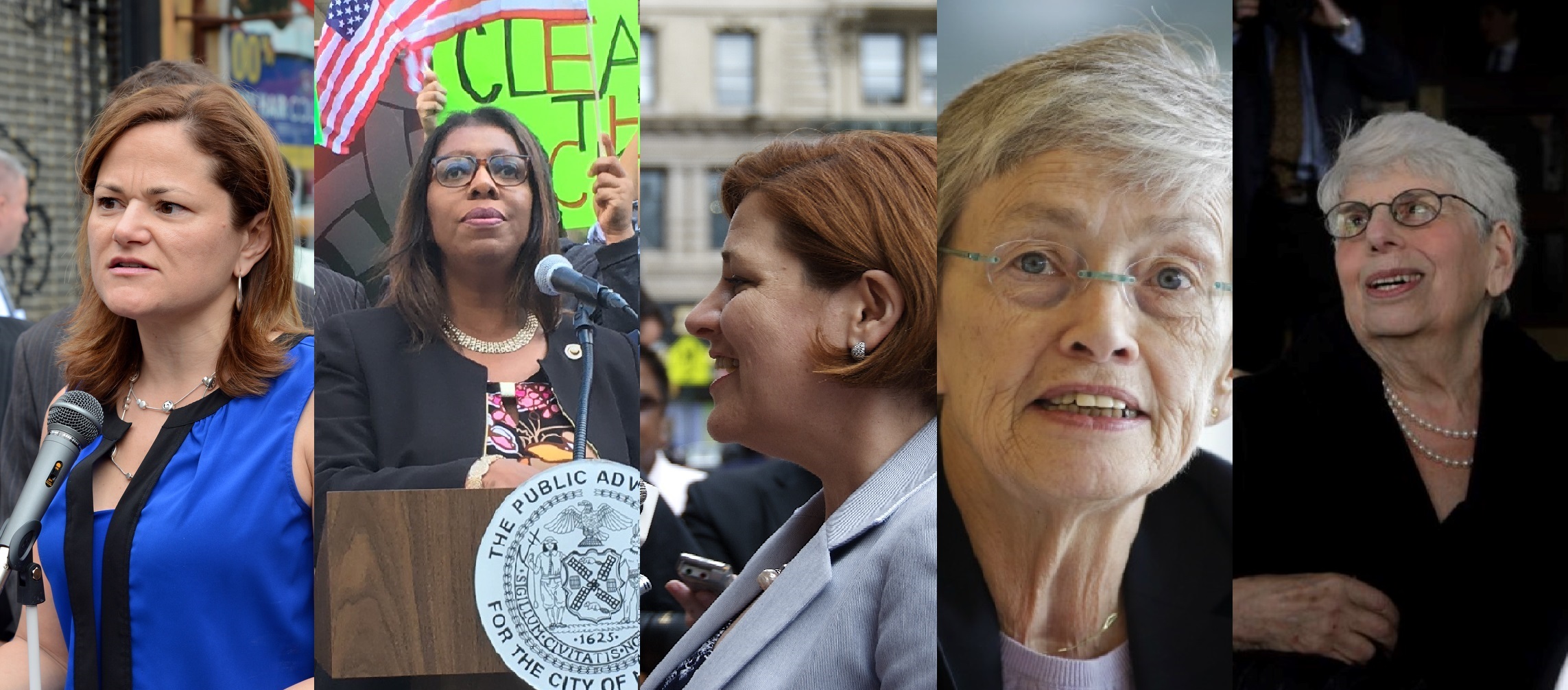 Despite New York's reputation as a progressive city, on the local political level at least, the future looks far from female. By the end of 2017, the New York City Council's 51-member body could have fewer than 10 female representatives, a sharp drop from 18 women in 2009. So what will it take to reverse this trend and achieve gender parity in politics? A distinguished panel of veteran and current New York politicians will discuss their visions and strategies for getting -- and keeping -- women in public office, both locally, regionally, and nationally. 

Prior to the panel, Barnard College's all-female a cappella group, Bacchantae, will perform a topical medley.  

Reception and exhibition viewing to follow. 

Carol Bellamy, former President of the New York City Council and former New York State Senator
Letitia James, New York City Public Advocate (confirmed, pending availability)
Melissa Mark-Viverito, Speaker of the New York City Council (confirmed, pending availability)
Christine Quinn, former Speaker of the New York City Council
Ronnie Eldridge (moderator), activist, former politician, and host of Eldridge & Co. on CUNY TV

This is the opening program for our upcoming exhibition Beyond Suffrage: A Century of New York Women in Politics (on view through August 5, 2018); to view all of the programs in the series, click here.