Past Event: The Data We Don't See with Giorgia Lupi
When:
Thursday, February 13, 2020, 6:30pm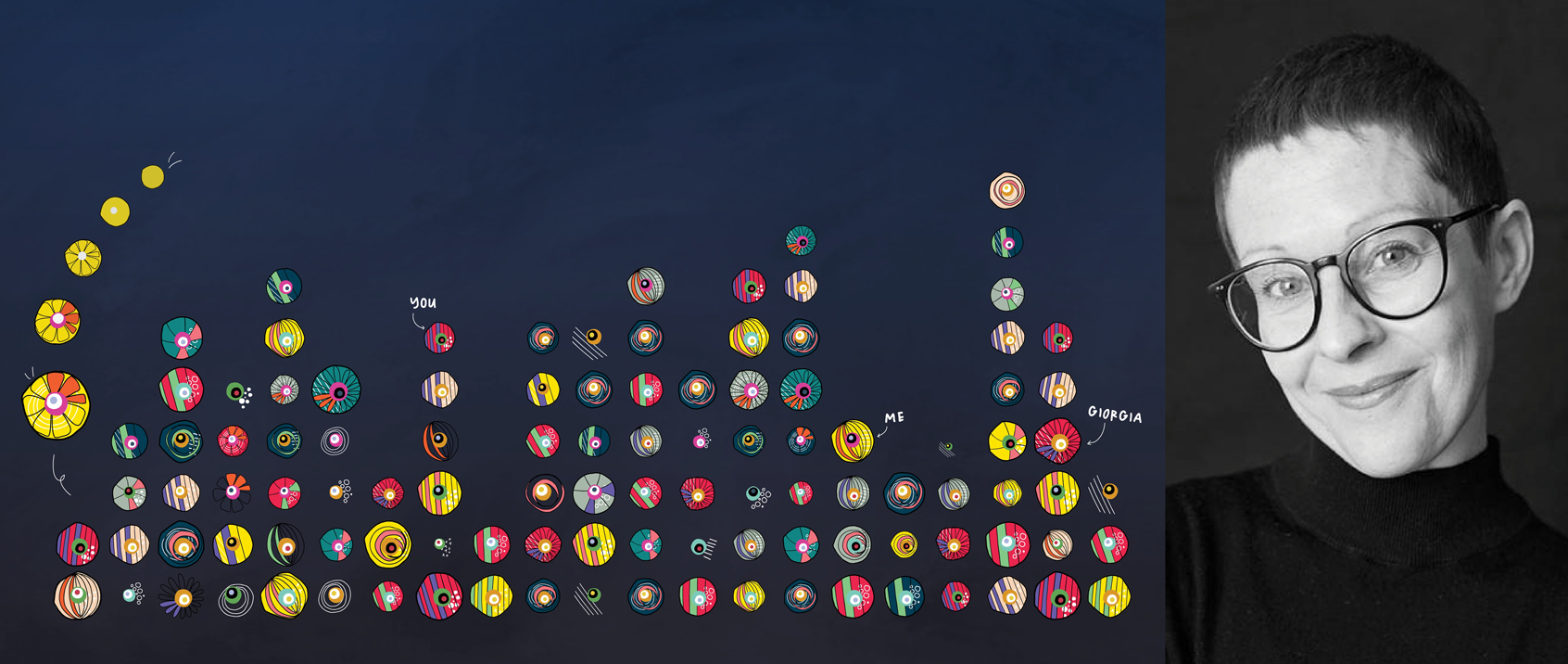 Please note that this event is now sold out. To join the wait list, please email programs@mcny.org with your name, number of tickets requested, and phone number. We do not guarantee that any additional tickets will become available.
Seating is first come, first served, and latecomers may be seated in an overflow theater. 
Today, data are everywhere. But what do data really mean, and how can we extract real value from them in our daily lives? In this illustrated talk, information designer Giorgia Lupi will discuss our new data reality and "data humanism," her unique philosophy for understanding and working with data. Surveying her diverse work over the last decade, Lupi will introduce her distinctive approach to data visualization and discuss the development of her brand new installation for the Museum's exhibition Who We Are: Visualizing NYC by the Numbers. After her talk, Lupi will be joined in conversation by Amanda Cox, data editor at The New York Times. 
This program accompanies our exhibition Who We Are: Visualizing NYC by the Numbers (open through August 23, 2020) as well as the Museum's Future City Lab, the interactive third gallery in our New York at Its Core exhibition. To view all of the programs in this series click here. 
About the Speakers:
Giorgia Lupi is an information designer and partner at Pentagram, the international design consultancy. In her practice, she challenges the impersonality of data, designing engaging visual narratives that reconnect numbers to what they stand for: stories, people, and ideas. Lupi was born in Italy and received her Doctorate in Design at Politecnico di Milano, where she focused on information mapping. In 2011, she co-founded Accurat, an acclaimed data-driven research, design and innovation firm with offices in Milan and New York. Her work is part of the permanent collections of the Museum of Modern Art and the Cooper Hewitt Smithsonian Design Museum, and her TED talk on her humanistic approach to data has over one million views. She has published two books, Dear Data (2016), exploring the details of daily life through hand-drawn visual data; and Observe, Collect, Draw! A Visual Journal (2018), a guided journal for collecting visual data.
Amanda Cox is the data editor at The New York Times and of The Upshot, which examines politics, policy, and everyday life through visual and interactive formats. She is a leader in the field of data visualization and teaches courses at the New York University School of Journalism.
Watch a video of the program:
Supporters
Public programs inspired by Who We Are: Visualizing NYC by the Numbers are made possible by The Andrew W. Mellon Foundation.
Who We Are: Visualizing NYC by the Numbers is made possible in part by The Andrew W. Mellon Foundation, An Anonymous Family Foundation, Carnegie Corporation of New York, Bloomberg Philanthropies, The New York Community Trust, Zegar Family Foundation, Charles H. Revson Foundation, and Blair and Cheryl Effron.