POSTPONED: Digging Who We Are: The Archaeology of Everyday New Yorkers
When:
Thursday, April 2, 2020, 6:30pm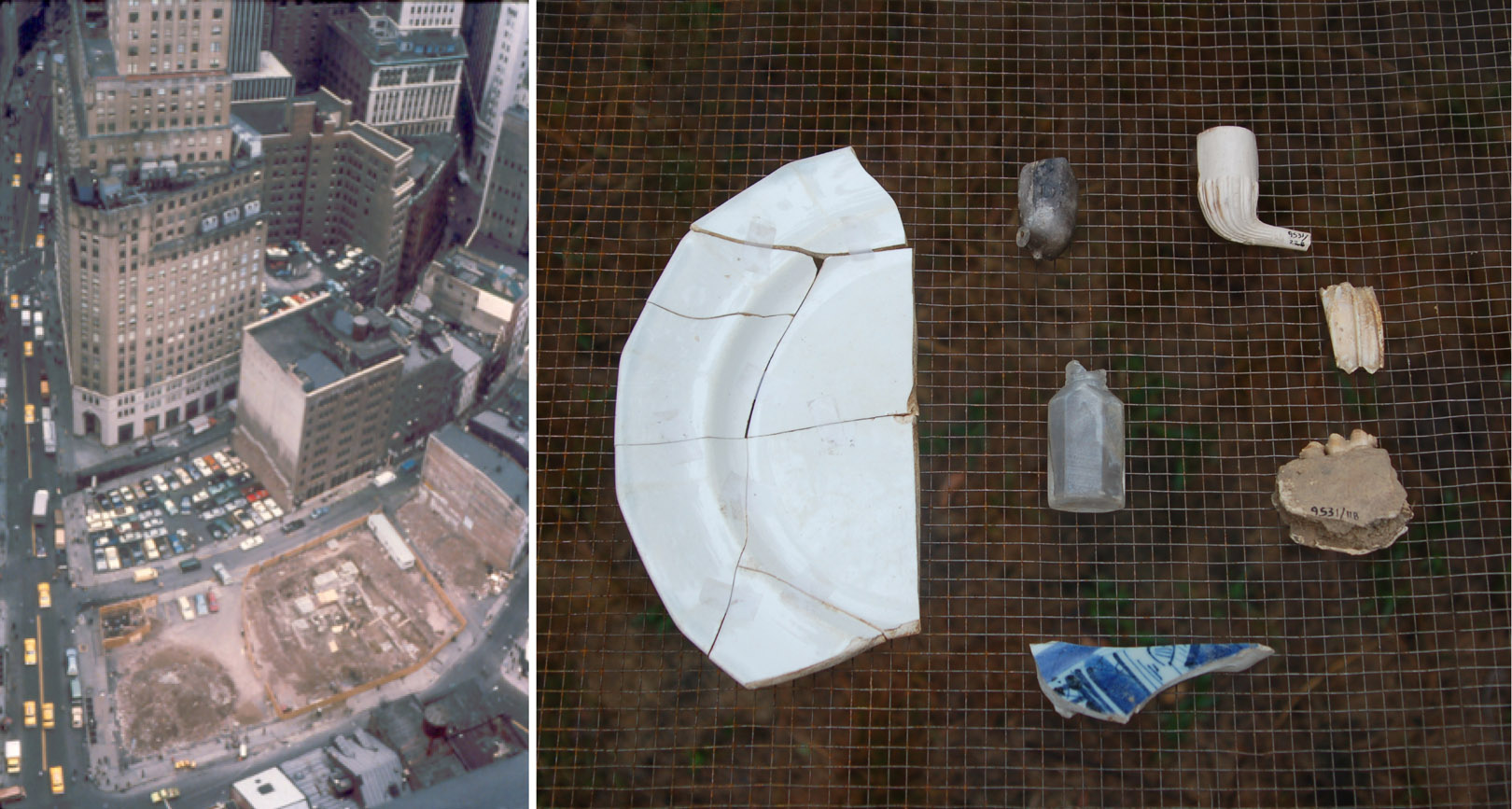 Please note that this program has been postponed. If you already purchased a ticket for this program, we will contact you directly. 
What do a light bulb in the Bronx, bon bon tongs in Brooklyn, and an ancient ceramic pot in Queens have in common? They are all artifacts that have been uncovered in archaeological excavations and that can tell us more about people who have shaped our city but who are barely, if at all, visible in written documents. Inspired by our exhibition, Who We Are: Visualizing NYC by the Numbers (open through August 23, 2020) five archaeologists will present five objects, one from each borough, that humanize census data and illuminate the experiences and contributions of diverse "ordinary" New Yorkers. Followed by a conversation moderated by Curbed NY editor Amy Plitt.

This is our 40th annual program presented in partnership with Professional Archaeologists of New York City.
About the Speakers:
Allan S. Gilbert (PhD) is Professor of Anthropology at Fordham University in the Bronx and a specialist in the archaeology of historic New York.  He directed excavations at the Rose Hill manor on Fordham's Rose Hill campus for 17 years and has conducted extensive research on the history of brick use in early America.
Elizabeth D. Meade (MA, RPA, PhD candidate) is an archaeologist at AKRF, an environmental consulting firm in New York City. She earned a BA from NYU, an MA from Hunter College, and is a PhD candidate in anthropology at the CUNY Graduate Center. She is currently completing her dissertation on the cemeteries of New York City.
 Lynn Rakos (MA, RPA) received her undergraduate and graduate degrees from Rutgers University.  She has spent most of her career as an archaeologist with the federal government, including 25 years with the US Army Corps of Engineers, New York District.  She now works for the US Department of Housing and Urban Development. 
Diana diZerega Wall (PhD), Professor Emerita at City College of New York, is an archaeologist who specializes in New York City. Her interests include colonialism and the intersection of class, race, and gender. She is currently co-authoring two books, on New Netherland and on Seneca Village, the 19th century African-American community that was located in today's Central Park.
Carol S. Weed (MA, RPA) received her Masters' in Anthropology/Archaeology from the University of Arizona with a focus on Native American ceramics. She has conducted cultural resources work in 16 states and New York City, and in 2018 helped revise the LPC Archaeological Guidelines. Now retired, Carol continues to consult and volunteer on archaeological projects.

Amy Plitt (moderator) is the editor of Curbed NY. She brings her obsession with New York City, her adopted hometown, to covering almost every aspect of life in New York, including its real estate, architecture, transportation, neighborhoods, and culture. Plitt's work has also been published in Time Out New York, Condé Nast Traveler, Rolling Stone, and Mental Floss. She's also the author of Subway Adventure Guide: New York City (2015), a handy guidebook to an oft-overlooked portion of New York's subway system: the more than 30 end-of-line subway stops, and the neighborhoods surrounding them.
Supporters
Public programs inspired by Who We Are are made possible by The Andrew W. Mellon Foundation.
Who We Are is made possible in part by The Andrew W. Mellon Foundation, An Anonymous Family Foundation, Carnegie Corporation of New York, Bloomberg Philanthropies, The New York Community Trust, Zegar Family Foundation, Charles H. Revson Foundation, and Blair and Cheryl Effron.