Who We Are
Visualizing NYC by the Numbers
November 22, 2019 - October 18, 2020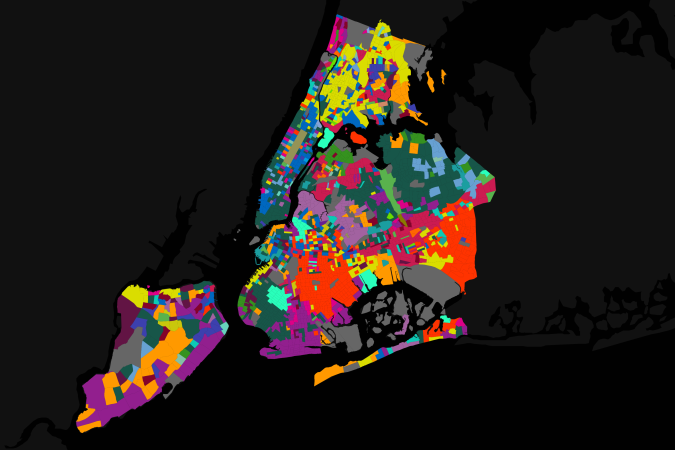 Back to Past Exhibitions
New York City is a dense, chaotic mosaic of some eight and a half million people, each with their own individual stories. How can we possibly understand and describe this endlessly complex collectivity – what we share and what distinguishes us? Census data has long been a resource used to draw out unexpected and provocative patterns, connections, and insights about who New Yorkers are since our nation's first count in 1790. 
In anticipation of the 2020 census, Who We Are: Visualizing NYC by the Numbers showcases work not just by data analysts and demographers, but also by cutting-edge contemporary artists and designers who use these tools to enliven and humanize statistics and to shed new light on how we understand our urban environment and ourselves. Together, these intriguing and varied works demonstrate the power and importance of numbers in helping us understand who we are.
"Languages of NYC," Jill Hubley, 2019. Courtesy the artist.
Explore the exhibition online.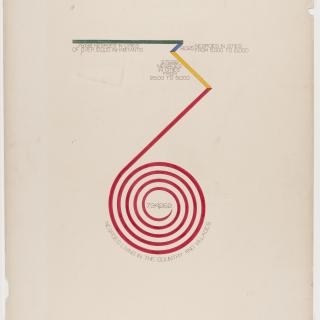 How has census data been used to draw out unexpected and provocative patterns, connections, and insights about who New Yorkers are?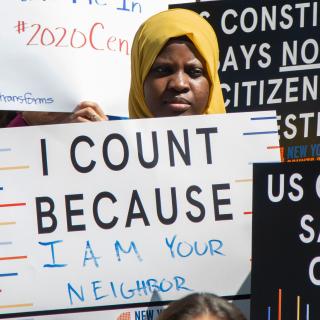 Our state's future funding, city planning, and political representation all rest upon a full and accurate enumeration.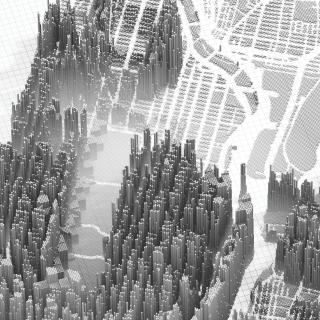 Artists visualize data in novel and interactive forms to show the dimensions of urban life that usually go unnoticed.
In Depth Stories & Resources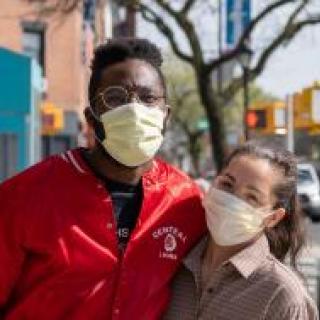 Learn how historical and contemporary events and struggles shape the census.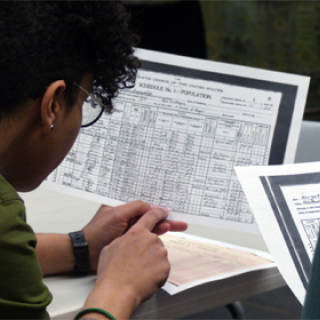 Earlier this year, educators spent a day at the Museum investigating strategies to bring data to life in the classroom.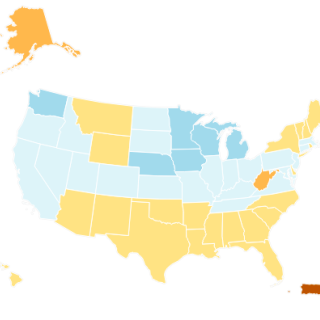 How many people in your community are responding to the 2020 Census? Stay up to date with a map of self-response rates from across the United States.
That's So New York: Museum of the City of NY: Who We Are
Take a walkthrough of the exhibition with Robert A. and Elizabeth Rohn Jeffe Chief Curator & Deputy Director Sarah Henry. (Video Courtesy NYC Media)
---

Who We Are Program Series
For this series of conversations, we invited a distinguished group of historians, journalists, census experts, city planners, and artists featured in the exhibition to discuss the significance and meaning of the 2020 Census for New York City's future and consider the deeper implications (political, cultural, social) of determining "who we are" as New Yorkers.
The Data We Don't See with Giorgia Lupi
What does data really mean, and how can we extract real value from it in our daily lives? Information designer Giorgia Lupi discusses our new data reality and "data humanism," her unique philosophy for understanding and working with data. After her talk, Lupi will be joined in conversation by Amanda Cox, data editor at The New York Times. 
Getting Out the Census: Counting New Yorkers in 2020
What are government, community, and civic leaders doing to ensure that every single resident of New York City is properly counted in April 2020? Julie Menin, director of the Census for New York City; Melva M. Miller, executive vice president at the Association for a Better New York; Robert J. Rodriguez, New York State Assemblymember; Steven Romalewski, director of the CUNY Mapping Service; and Juan Manuel Benítez (moderator), reporter for NY1, discuss how the effort is proceeding and what setbacks remain.
"Who Are the People in Your Neighborhood?" NYC According to the Census
Every ten years the Census provides an unparalleled opportunity to observe the changes in the population living in the hundreds of neighborhoods that comprise New York City. Héctor R. Cordero-Guzmán, Professor at Baruch College and CUNY Graduate Center; Nancy Foner, Professor at Hunter College and CUNY Graduate Center; Bitta Mostofi, Commissioner of the Mayor's Office of Immigrant Affairs; Joseph J. Salvo, Chief Demographer, NYC Department of City Planning; and Hansi Lo Wang (moderator), National Correspondent, NPR ask how the population churn affects New Yorkers' common ideas and assumptions about neighborhood identity across the five boroughs, from East Harlem and St. George to Sunset Park, Morrisania, and LIC.

This series is presented in conjunction with Who We Are: Visualizing NYC by the Numbers as well as the exhibition Future City Lab, an interactive gallery that is part of the award-winning exhibition New York at Its Core. 
To view videos from past events in our Future City Lab series, click here.
Supporters
Who We Are is made possible in part by The Andrew W. Mellon Foundation, An Anonymous Family Foundation, Carnegie Corporation of New York, Bloomberg Philanthropies, The New York Community Trust, Zegar Family Foundation, Charles H. Revson Foundation, and Blair and Cheryl Effron.
Public programs inspired by Who We Are are made possible by The Andrew W. Mellon Foundation.