Past Event: Chronicling a Crisis: Writers on the History of HIV/AIDS
When:
Thursday, July 20, 2017, 6:30pm
This event has passed.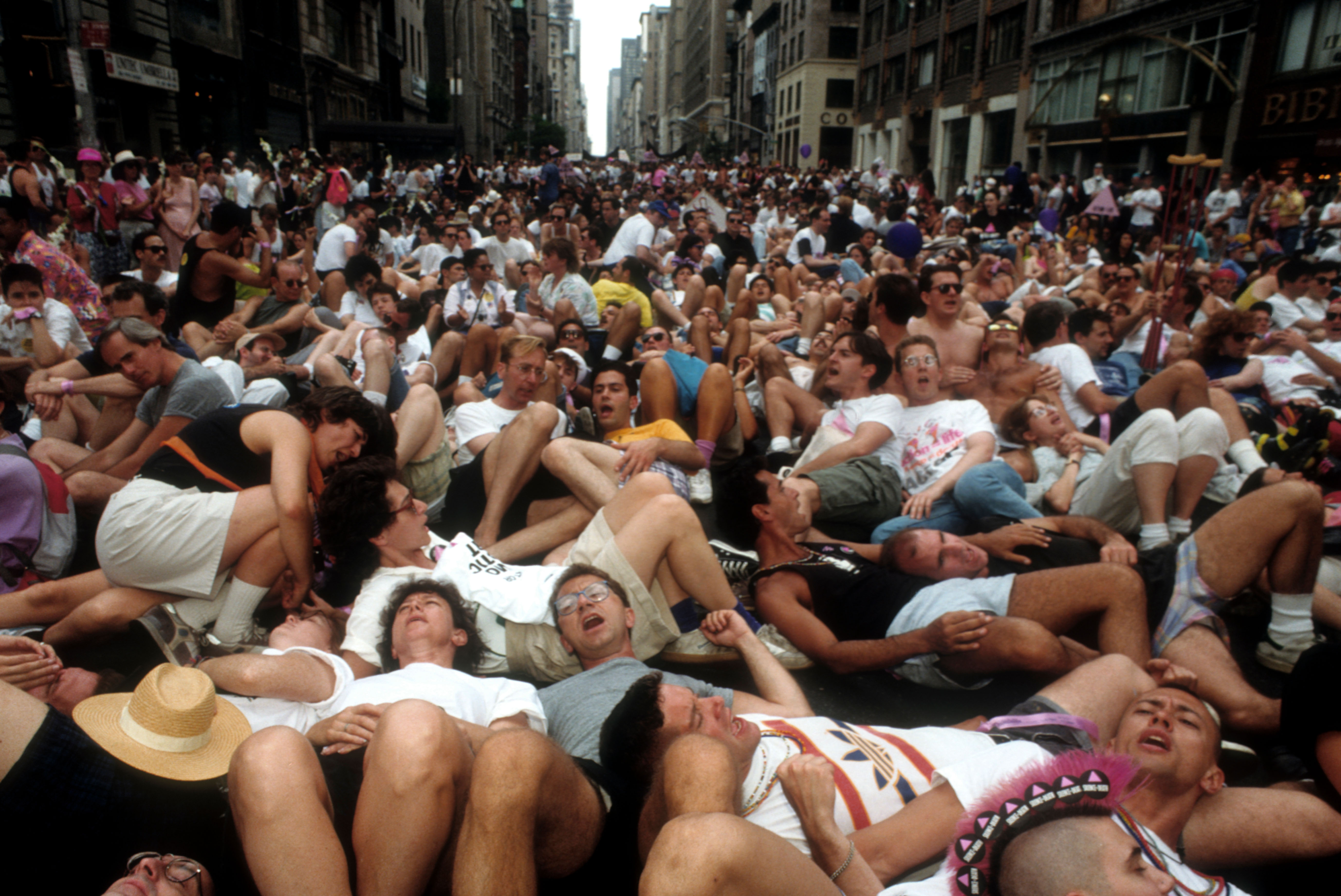 From the earliest reported cases in the 1980s, the HIV/AIDS epidemic has spurred New Yorkers to innovate new forms of social services, expand conceptions of family, fight social stigma, and push for greater political and medical intervention. Inspired by our exhibition, AIDS at Home: Art and Everyday Activism, Anne-christine D'Adesky, David France, and Tim Murphy—three authors whose works offer a searingly honest glimpse into the ongoing history of the virus and its impact—will be joined by journalist Mathew Rodriguez for a conversation about challenges of writing about HIV/AIDS across literary genres.

Reception and book signing to follow.
About the Speakers
Anne-christine D'Adesky is an investigative journalist and documentary filmmaker who reported on the global AIDS epidemic for New York Native, OUT, The Nation, and The Village Voice. Her most recent book, The Pox Lover was released in June 2017.

David France is an author, filmmaker, and a contributing editor for New York magazine. His documentary film How to Survive a Plague was an Oscar finalist, won a Directors Guild Award and a Peabody Award, and was nominated for two Emmys. His book based on the film, How to Survive a Plague: The Inside Story of How Citizens and Science Tamed AIDS, was released in November 2016.

Tim Murphy has reported on HIV/AIDS for twenty years, for such publications as Poz magazine, where he was an editor and staff writer, Out, Advocate, and New York magazine. He also covers LGBTQ issues, arts, pop culture, travel, and fashion for outlets including The New York Times, Condé Nast Traveler, Details. His novel, Christodora, was published in 2016.

Mathew Rodriguez (moderator), is a queer, Latino, award-winning journalist, essayist, and activist. He is currently a staff writer for .Mic and is the former community editor for TheBody.com. He is currently working on a memoir about his father, HIV, and heroin on New York City's Lower East Side.
Our Partners
Special thanks to the Bureau of General Services - Queer Division, Housing Works, Lambda Literary, PEN America, The New York Public Library, the Village Alliance, and Visual AIDS.