AIDS at Home
Art and Everyday Activism
May 23 - October 22, 2017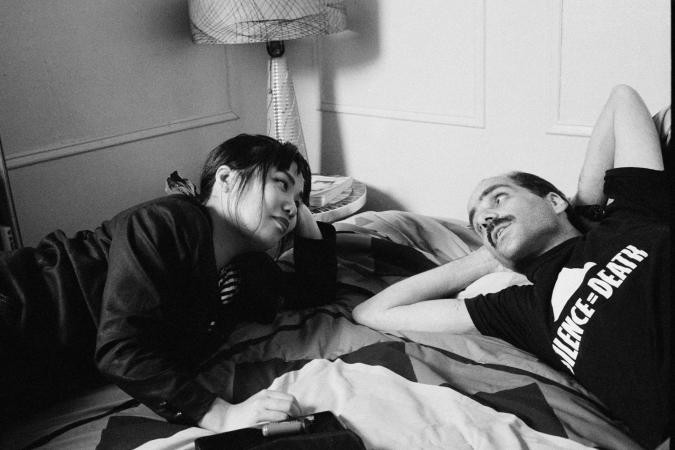 Back to Past Exhibitions
AIDS at Home: Art and Everyday Activism
AIDS at Home: Art and Everyday Activism examines how artists and activists have expanded the idea of caretaking and family and navigated the political stakes of domestic life in the face of the HIV/AIDS crisis, from the early 1980s to the present. From the earliest diagnoses, the HIV/AIDS epidemic has spurred New Yorkers to create new forms of social support, identify new legal battles, and explore new artistic terrain. The exhibition places paintings, photography, and film alongside archival objects from activist groups and support programs to uncover the private stories of HIV and AIDS and reconsider caretaking, community building, and making art as acts of resistance.
AIDS at Home includes work by more than 20 artists—well-known, emerging, and newly discovered—including David Wojnarowicz, Nan Goldin, Kia LaBeija, Hunter Reynolds, Hugh Steers, Luna Luis Ortiz, Lori Grinker, Avram Finkelstein, Susan Kuklin, L.J. Roberts, and Chloe Dzubilo, as well as several activist and arts organizations.
Susan Kuklin, "Kachin and Michael in Michael's Apartment," 1987. (C) Susan Kuklin.
Full list of featured artists and organizations:
ACT UP NY, American Civil Liberties Union, Bailey House, Anthea Black, Gavin Browning, Bill Bytsura, Vincent Cianni, Ben Cuevas, Chloe Dzubilo, Liliana Fasanella, Avram Finkelstein, Gay Men's Health Crisis, Carl George, God's Love We Deliver, Housing Works, Nan Goldin, Lori Grinker, Alain Klarer, Susan Kuklin, Kia LaBeija, Gin Louie, Yeonjune Jung, Fred McDarrah, Joyce McDonald, Luna Luis Ortiz, Hunter Reynolds, Eric Rhein, L.J. Roberts, Ira Sachs, Rafael Sánchez, Juanita Mohammed Szczepanski, Michael Slocum, Lee Snider, Stand Up Harlem, Hugh Steers, Gail Thacker, VOCAL-NY, WAVE (Women's AIDS Video Enterprise), Frederick Weston, What Would an HIV Doula Do?, Jeffrey Scott Wilson, Martin Wong, David Wojnarowicz
---
Sponsors
AIDS at Home: Art and Everyday Activism is made possible by a major gift from the Calamus Foundation, New York; with additional support provided by Todd DeGarmo, Louis Wiley, Jr., Peter Kinch, Devashish Jain and Marc-Antoine Denechand, Victor J. Vecchiariello, Andrew Solomon and John Habich Solomon, Mike Syers, Sarah Belin-Zerbib, Ralph Furlo, Peter Lease, Steven Stack, Joel Dooling, Alexis Unger, Jonathan Chan, Sari David, and Rosa C. Bautista. (as of May 23, 2017)
Acknowledgments
The Museum gratefully acknowledges the Andrew W. Mellon Foundation's support of exhibition curator Dr. Stephen Vider's fellowship. AIDS at Home was his capstone project.
Special thanks to Visual AIDS.
In-Depth Stories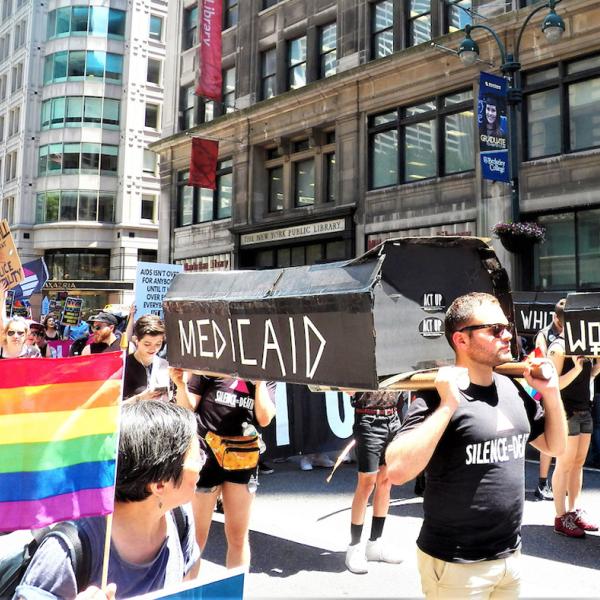 New York City has been at the forefront of HIV/AIDS activism, from the early 80s to present day. The fight for healthcare for the most vulnerable is as relevant today as it was in the early days of the crisis.