Past Event: AIDS at Home Curator- and Artist-Led Tour
When:
Saturday, October 7, 2017, 3:00pm
This event has passed.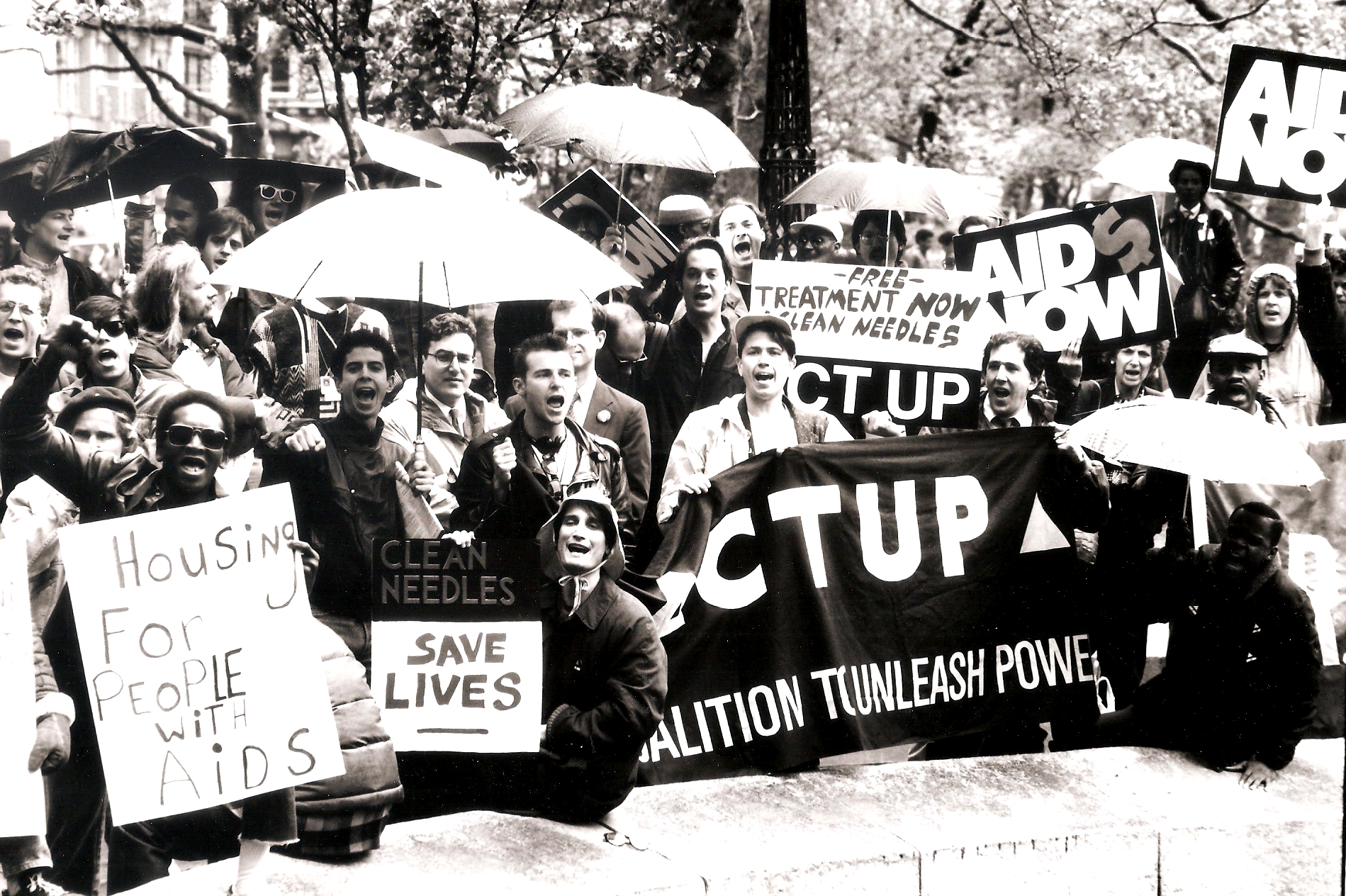 Join curator Stephen Vider, Visual AIDS Programs Director Alex Fialho and artists featured in AIDS at Home: Art and Everyday Activism Bill Bytsura, Wanda Hernandez-Parks, Susan Kuklin, Hunter Reynolds, Frederick Weston for a tour of the exhibition. 
About the Speakers:
Bill Bytsura is a freelance photographer working in NYC and Panama. The works in AIDS at Home are taken from his book project, "The AIDS Activist Project," documenting the faces and words of AIDS activists from the 1980s and 90s.
Wanda Hernandez-Parks is a leading advocate for women living with HIV/AIDS and poor and working New Yorkers more broadly. In 2009, she participated in the first-ever White House summit on HIV/AIDS and homelessness. She recently helped lead the successful campaign to win a 30% rent cap affordable housing protection for over ten thousand homeless and at-risk New Yorkers living with HIV/AIDS, including testifying during City Council and state legislative hearings. She is both a member and serves as the Chair of the Board of Directors of VOCAL-NY, which builds power among people affected by HIV/AIDS, drug use and mass incarceration to create healthy and just communities. She was recently appointed to the statewide HIV Advisory Body for the Department of Health. She is also a Visual AIDS Artist+ Member working towards a publication of her poetry and works as a Peer Educator at Harlem United.
Susan Kuklin is the author and photographer of more than thirty nonfiction books for children and young adults, including Beyond Magenta: Transgender Teens Speak Out, No Choirboy: Murder, Violence and Teenagers on Death Row, and Dance, coauthored with Bill T. Jones. Her photographs have appeared in major newspapers and magazines, and have been featured in several documentary films. The photographs that appear in AIDS at Home were originally taken for her book Fighting Back: What Some People Are Doing about AIDS (1989), documenting the early years of GMHC's buddy caretaking program.
Hunter Reynolds is a visual artist and AIDS activist, and he is a Visual AIDS Artist+ Member. He was a an early member of ACT UP, and in 1989 co-founded Art Positive, an affinity group of ACT-UP to fight homophobia and censorship in the arts. For over 25 years, Reynolds has been using performance, photography, and installations to express his experience as an HIV-positive gay man living in the age of AIDS. Reynolds's works address issues of gender identity, political, social, and sexual histories, mourning and loss, survival, hope and healing. Some of his best-known performance projects are The Patina du Prey's Memorial Dress, The Drag Pose Series, Blood Spot Series and Mummification Series. He is represented by PPOW Gallery.
Frederick Weston has been a Visual AIDS Artist+ Member since 1998. Born in Memphis, Tenn., and raised in Detroit, Mich., Weston moved to New York to enter the world of art and fashion in the early 1990's. His work communicates the soul of a thoughtful man feeling his way through physical realities and representation in America, often through themes of style, fashion, and the commercial image.
About the Exhibition: 
Placing paintings, photography, and film alongside archival objects from activist groups and support programs, AIDS at Home: Art and Everyday Activism uncovers the private stories of HIV and AIDS and reconsiders caretaking, community building, and making art as acts of resistance.
Presented with
Visual AIDS