Hidden Voices of New York City: David Ruggles Educator Workshop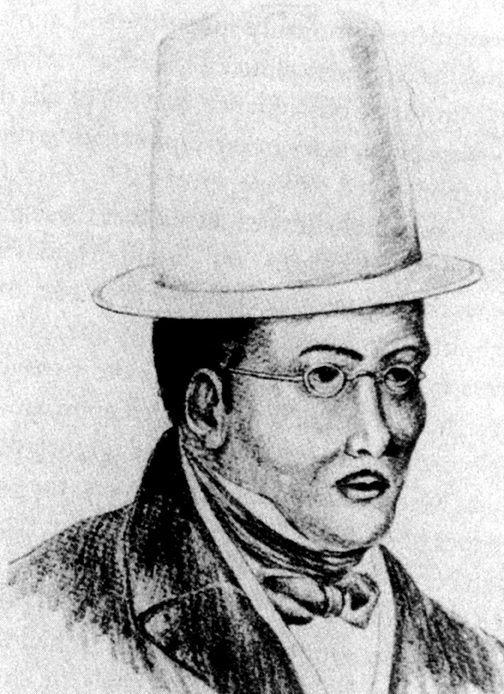 Join us as we explore the life of David Ruggles, a 19th-century abolitionist, with our special guest speaker Prithi Kanakamedala, Associate Professor of History at Bronx Community College, CUNY, as she shares her research into Ruggles's life and the wider New York City abolitionist movement in this next installment in our series Hidden Voices of New York City.
Born to free parents, David Ruggles (1810-1849) came to New York City in 1828. Although he lived in the city for less than 15 years, he made a tremendous impact on the city's abolitionist movement. He owned a grocery store which refused to sell products produced by enslaved labor as well as an antislavery bookstore and library. In the early nineteenth century, when slavery was legal across much of the United States, David Ruggles emerged as a prominent voice of abolitionism in New York City.  A pioneer in many respects, Ruggles was the first African American man to found a magazine against slavery. Ruggles dedicated his life to helping the enslaved and free communities of New York and beyond, founding mutual aid societies and creating legal defense funds for those suing for their freedom. Even his home became a crucial stop on the Underground Railroad, helping prominent figures such as Fredrick Douglass flee North to obtain their freedom. 
This program is geared towards educators but open to all with interest in the topic. Participants will examine primary resources that help illuminate Ruggles' life and legacy, leave with new ideas for how to bring his story into the classroom, and receive a list of resources after the session. 
Do you work with students in Grades 3-5? Sign up for our corresponding free virtual student workshop on David Ruggles on April 20. Learn more at www.mcny.org/hidden-voices. 
FREE. Registration required. 1.5 CTLE hours 
About the Scholar
Prithi Kanakamedala is an Associate Professor of History at Bronx Community College, CUNY where she teaches courses in U.S. History, African-American History, and the History of New York City. She is also a faculty member in the M.A. in Liberal Studies Program at CUNY Graduate Center. Her research looks at community-building, race, and citizenship in Brooklyn and New York's 19th-century free Black communities and her work has been supported by a Mellon/ ACLS Community College Faculty Fellowship, PSC Grant, and Gittell Junior Faculty Award. 
As a public historian she regularly gives talks, lectures, and professional development workshops to the general public and has worked with a range of cultural organizations including Danspace Project Inc, Place Matters/ City Lore, Brooklyn Historical Society (now Center for Brooklyn History at Brooklyn Public Library), and Weeksville Heritage Center. She is originally from Liverpool, England. 
Questions? Email pd@mcny.org