Hidden Voices of New York City - Virtual Workshop Series for Educators and Students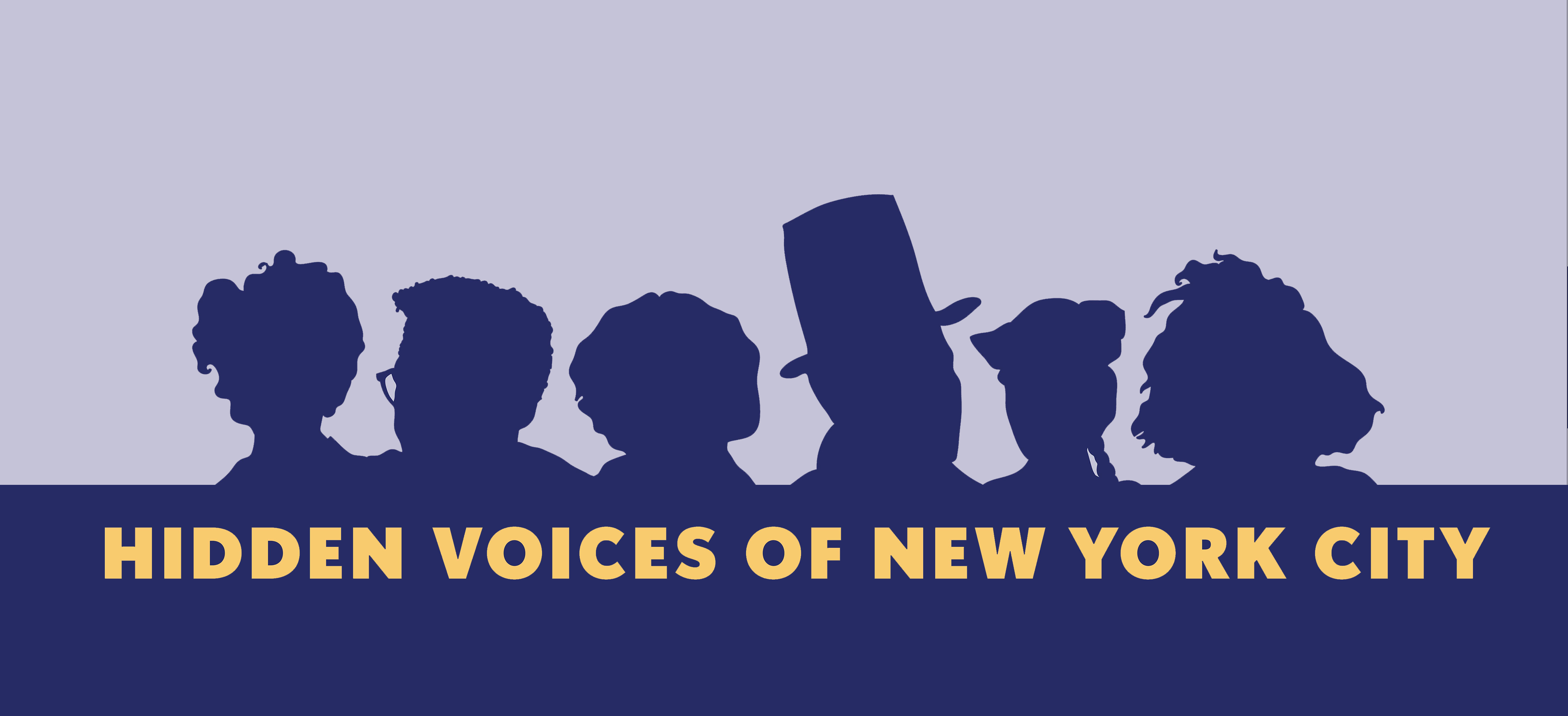 Hidden Voices of New York City is a free six-part virtual workshop series from the Museum of the City of New York designed for teachers and students in grades 3-5 that highlights and honors the individual and collective experiences of a diverse swath of New Yorkers.   
The workshop series will feature virtual learning experiences for both teachers and students to explore the stories of six historical figures from NYC who advocated for the rights of Black, indigenous, and other communities of color, working communities, and gender and sexually diverse communities. From the abolitionist movement of the early 19th century to the movement against anti-Chinese sentiment, we invite you and your class to come learn with us and partner institutions about the New Yorkers who left a legacy and helped shape the city into what it is today. New York City bursts with histories waiting to be explored in the classroom and beyond. Sign up for these free workshops today! 
Educator Programs 
Six virtual sessions, monthly January-June. Each session provides 1.5 hours CTLE credit. Free.
The professional learning portion of the Hidden Voices of New York City series is designed to support educators with the best teaching strategies to bring these stories into the classroom, including activities and discussion strategies for grades 3 to 5. Guest speakers will provide additional background on the featured individuals, and online resources will be shared to help educators prepare and implement culturally responsive pedagogy that values the families, knowledge, and experiences of diverse students in New York. The Hidden Voices project is aligned to the Passport to Social Studies curriculum. 
Educators may attend one or multiple sessions. Free. Registration required. 
Student Programs
1-hour virtual sessions, monthly January-June. Grades 3-5. Free 
The Hidden Voices of New York City student program series is designed for students in grades 3 to 5. Students who participate in the Hidden Voices of New York City virtual series will sharpen their historical thinking skills through engagement with primary and secondary source materials, hone skills in civic agency through exposure to the stories of people who organized within and beyond the city of New York, and gain an understanding of how the past influences our present and future. 
Educators may register their classes for one or multiple sessions. Free. Registration required. 
About the Hidden Voices Project
The Hidden Voices: Untold Stories of New York City History resource guide for teachers was developed in partnership between the Museum of the City of the New York (MCNY) and the New York City Department of Education (NYCDOE) in 2018 and aims to help NYC students learn about and honor the innumerable people, often "hidden" from the traditional historical record, who have shaped and continue to shape our history and identity. The initial guide drew from MCNY's noteworthy New York at Its Core exhibition, the museum's first-ever permanent exhibition of New York City's 400-year history, and featured 16 profiles of individuals whose stories feature in the museum. In the years since, the NYCDOE has expanded the project by creating a second volume, Hidden Voices: LGBTQ+ Stories in United States History, in collaboration with MCNY and other institutions and scholars, with profiles of individuals whose stories draw attention to the lived experiences of individuals and groups in the LGBTQ+ community.