SOLD OUT: Curator Walking Tour – Public Art in Lower Manhattan
When:
Friday, October 1, 2021, 3:00pm
This event has passed.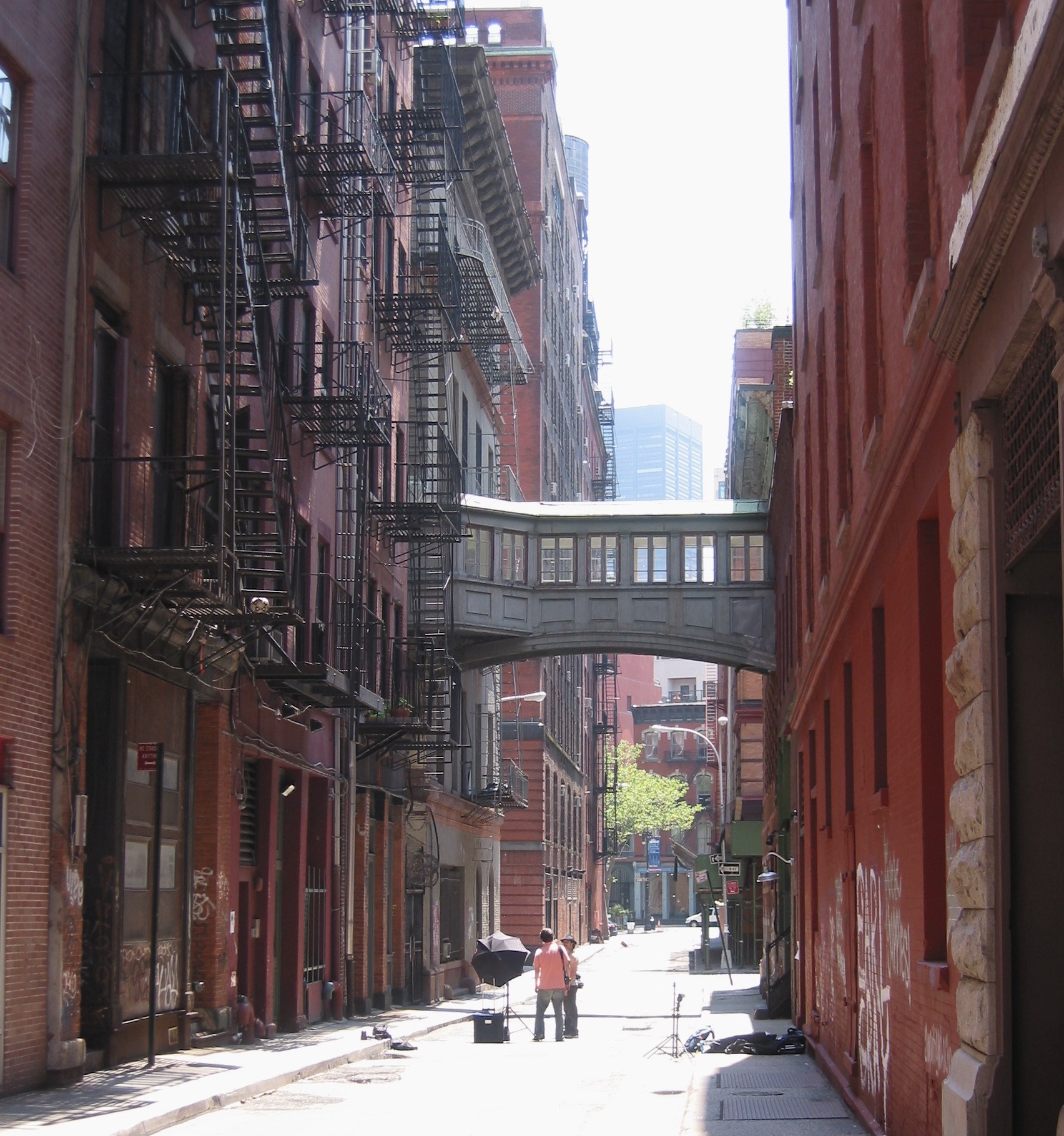 Please note that this event is now sold out. If you would like to join the waitlist, please email programs@mcny.org with your name, number of tickets you would like, and phone number.
Join MCNY curator Lilly Tuttle on a walk through Lower Manhattan and hear the hidden history of how one of the oldest areas in New York underwent a radical transformation in the 1960s and 70s as the city shed its industrial, maritime past and remade both the east and west side waterfronts for a new era. Explore the architecture, urban planning, and public art that gave this district a modern look, and generated iconic spaces like the original World Trade Center and Tribeca. 
About the Guide:
Dr. Lilly Tuttle is a curator at the Museum of the City of New York. During her tenure at the Museum, she has collaborated on numerous exhibitions and publications. She served as Associate Curator for New York at Its Core, the Museum's long-term, signature exhibition, which opened in the November of 2016. Most recently, she curated City/Game: Basketball in New York, which opened in February 2020 and Art in the Open: Fifty Years of Public Art in New York, which ran from November 2017 to September 2018. Previously, she worked as a researcher, writer, and content manager at the New-York Historical Society. Lilly holds a Ph.D. in American History from New York University and a B.A. in American Studies from Yale University. Her doctoral dissertation was a study of the redevelopment of Lower Manhattan between the years of 1958 and 1985, and examined the convergence of urban design, historic preservation, and public art in that district. 
To view more Curator Walking Tours, click here. 

IMPORTANT LOGISTICAL INFORMATION:
Before registering for this event, please read the below Safety Protocol. 
You must also sign a tour waiver before attending the tour, which will be sent to you via email in advance.
In case of rain, the tour will not be rescheduled, and we will refund your ticket. Please check the email you registered with for the tour for important updates. 
The tour will be approximately 75 - 90 minutes, starting point will be at 28 Liberty Street in front Jean Dubuffet's Group of Four Trees sculpture. Participants should be prepared to walk or stand for the entire time.
Please email programs@mcny.org with any questions. 
SAFETY PROTOCOL:
We look forward to having you join us for our Curator-led Walking Tours this spring and summer! Please make sure to familiarize yourself with our safety protocols before attending the activity. The Museum's COVID guidelines apply to all visitors, regardless of vaccination status, and are in accordance with the CDC and NYDOH guidelines:
Our Walking Tours are capped at a maximum of 15 people. 
Make sure to register in advance for your tickets. Check-in will be contactless. Please check your email leading up to the date of the event, as we will be sending important information and details prior.  
Stay home if you are feeling sick or symptomatic. If you have been in contact with someone with related symptoms or who has tested positive within the last 14 days also stay home, we can refund you for your tickets.  
CDC-recommended face coverings are required for all visitors and staff at all times. Face masks should completely cover your nose and mouth.  
Social distancing is required at all times. Visitors and staff must keep at least 6 feet from others on outdoor walking tours, visitors who are a household should maintain social distance from other visitors and staff. 
If possible, we suggest bringing water, hand sanitizer, tissues, and a spare mask with you. Be prepared to stand or walk for approximately 75 - 90 minutes and be outside without access to climate-controlled spaces for most of your visit. 
We are required to keep the contact information of all attendees at least 30 days after the tour for contact tracing purposes.
An inherent risk of exposure to COVID-19 exists in any public space where people are present. Those visiting the Museum of the City of New York or joining related programs and events hosted by MCNY do so at their own risk to such exposure. 
If you have any questions or concerns, please feel free to reach out at programs@mcny.org.