Curator Walking Tour – The World in Morningside Heights
When:
Friday, October 8, 2021, 3:00pm
This event has passed.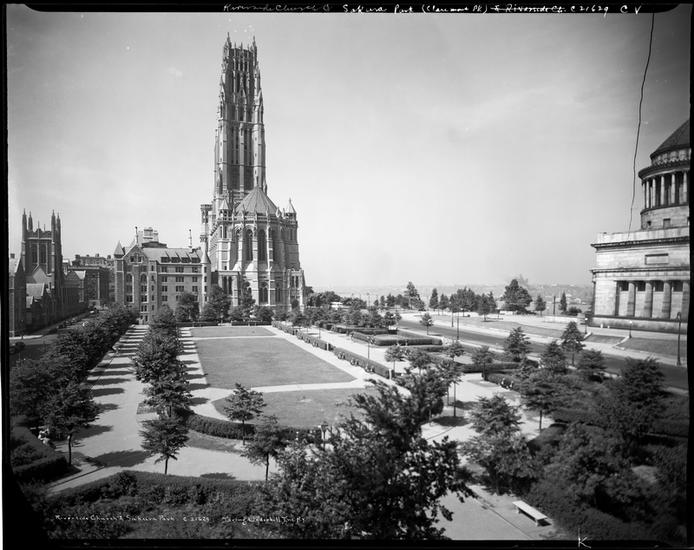 Join MCNY fellow Azra Dawood as she explores the history of international communities—and internationalist thinking—in Morningside Heights and adjoining areas. Owing to its famous cluster of educational and religious institutions—such as Columbia University and Union Theological Seminary—by the early-twentieth century the neighborhood was being called New York City's "Acropolis." A lesser-known part of this story is the presence and significance of foreign-student and diaspora communities and institutions in the neighborhood. How did these groups come to live in Morningside Heights, what is their legacy, who are the people and institutions that facilitated their arrival in the area, and what were their motivations? The tour will cover the histories and architecture of the Rockefeller-funded International Student house (opened in 1924), Sakura Park (the recipient of a gift of cherry blossom trees from the Committee of Japanese Residents of New York) and other sites. 
About the Guide: 
Azra Dawood is an architectural historian, educator, and curator, whose work focuses on the built environments of the United States. Her research critically engages issues of social engineering, philanthropy, religion, and internationalism. Azra is also trained as an architect. Her academic, architectural, and curatorial careers have spanned Cambridge (MA), Houston, Karachi, and New York City. She holds a PhD in the History and Theory of Architecture from MIT.