Curator Walking Tour – Chelsea and Beyond: Meat Market to Moynihan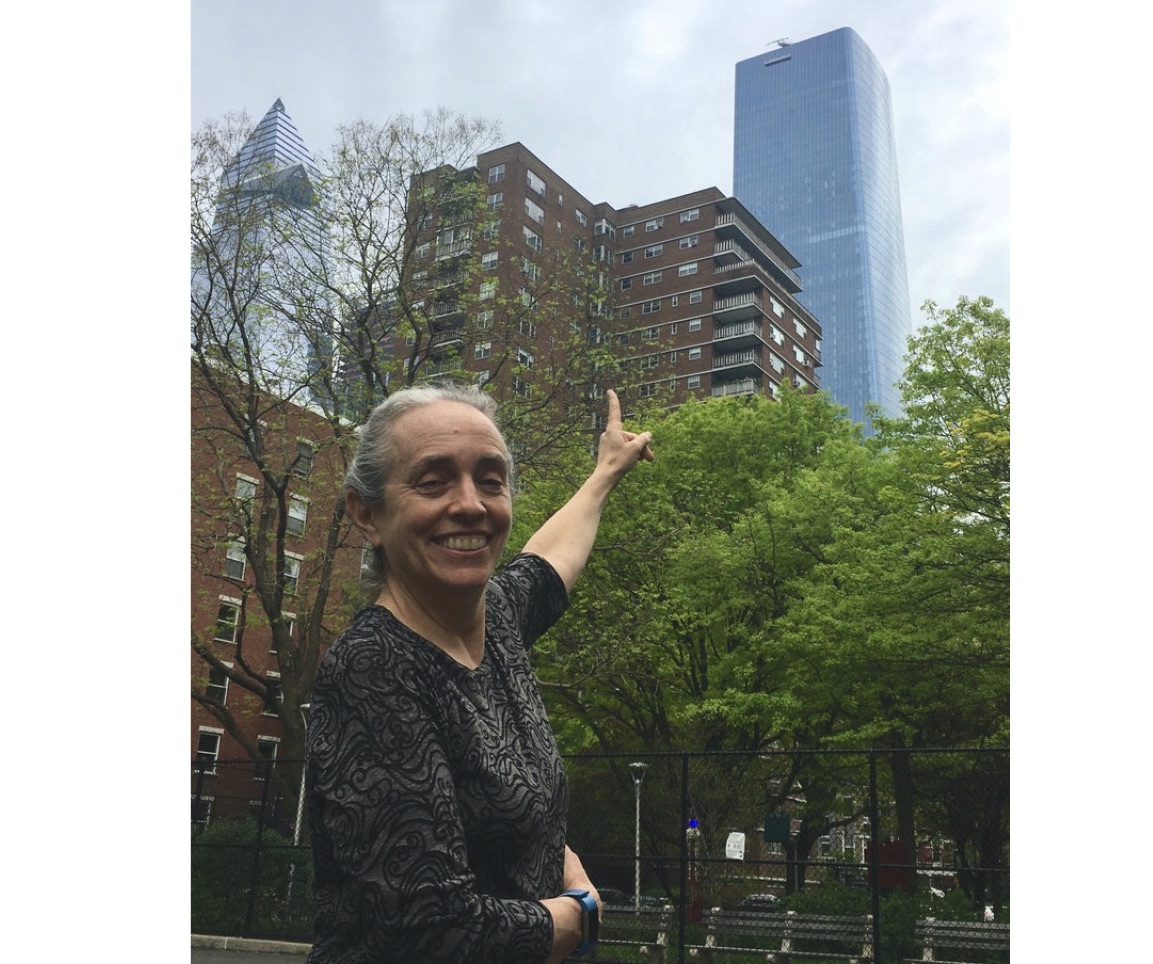 Join MCNY's chief curator Sarah Henry, Greenwich Village native and current Chelsea resident, on an exploration of the neighborhood and its environs. Beginning in the Far West Village and snaking through Chelsea, we'll explore the changing landscape of urbanism in the area, from its origins as rural estate through the laying of the street grid, the creation of a 19th century residential neighborhood, the growth of the industrial waterfront, and the ups and downs of 20th century "urban renewal." We'll end with an exploration of the 21st century's ongoing and upcoming changes for the Garment District and Penn Station, including New York's newest transit space, Moynihan Station. 
About the Guide:
Dr. Sarah M. Henry is Deputy Director and Chief Curator of the Museum of the City of New York, where she has served since 2001. There, she oversees all Museum programs, including exhibitions (over 100 to date), public programs, and publications. She is also responsible for the exhibition department's program strategy, long-range planning, and budgeting. Dr. Henry received a Ph.D. in American History with honors from Columbia University and a B.A. summa cum laude from Yale in History and Mathematics/Philosophy. She is the recipient of the Manhattan Borough President's "History Visionary Award" and is a member of the New York Academy of History.
To view more Curator Walking Tours, click here. 

IMPORTANT LOGISTICAL INFORMATION:
Before registering for this event, please read the below Safety Protocol. 
You must also sign a tour waiver before attending the tour, which will be sent to you via email in advance.
We cannot accommodate any walk-ups for the tour, so please be sure to register in advance. 
In case of rain, the tour will not be rescheduled, and we will refund your ticket. Please check the email you registered with for the tour for important updates. 
The tour will meet at Gansevoort Plaza and will last for approximately 75 - 90 minutes with a journey of 2.5 miles. Participants should be prepared to walk or stand for the entire time.  
Please email programs@mcny.org with any questions. 
SAFETY PROTOCOL:
We look forward to having you join us for our Curator-led Walking Tours this spring and summer! Please make sure to familiarize yourself with our safety protocols before attending the activity. The Museum's COVID guidelines apply to all visitors, regardless of vaccination status, and are in accordance with the CDC and NYDOH guidelines:
Our Walking Tours are capped at a maximum of 15 people.
Make sure to register in advance for your tickets. Check-in will be contactless. Please check your email leading up to the date of the event, as we will be sending important information and details prior.
Stay home if you are feeling sick or symptomatic. If you have been in contact with someone with related symptoms or who has tested positive within the last 14 days also stay home, we can refund you for your tickets.
CDC-recommended face coverings are required for all visitors and staff at all times. Face masks should completely cover your nose and mouth.
Social distancing is required at all times. Visitors and staff must keep at least 6 feet from others on outdoor walking tours, visitors who are a household should maintain social distance from other visitors and staff.
If possible, we suggest bringing water, hand sanitizer, tissues, and a spare mask with you. Be prepared to stand or walk for approximately 75 - 90 minutes and be outside without access to climate-controlled spaces for most of your visit.
We are required to keep the contact information of all attendees at least 30 days after the tour for contact tracing purposes.
An inherent risk of exposure to COVID-19 exists in any public space where people are present. Those visiting the Museum of the City of New York or joining related programs and events hosted by MCNY do so at their own risk to such exposure.
If you have any questions or concerns, please feel free to reach out at programs@mcny.org.
$25 General Admission, $20 Museum Members
Members: To receive your discount, click on the "Buy Tickets" button above, then sign in to your account on the ticketing page.