Curator Walking Tour – Mott Haven, Bronx: the Architecture of Activism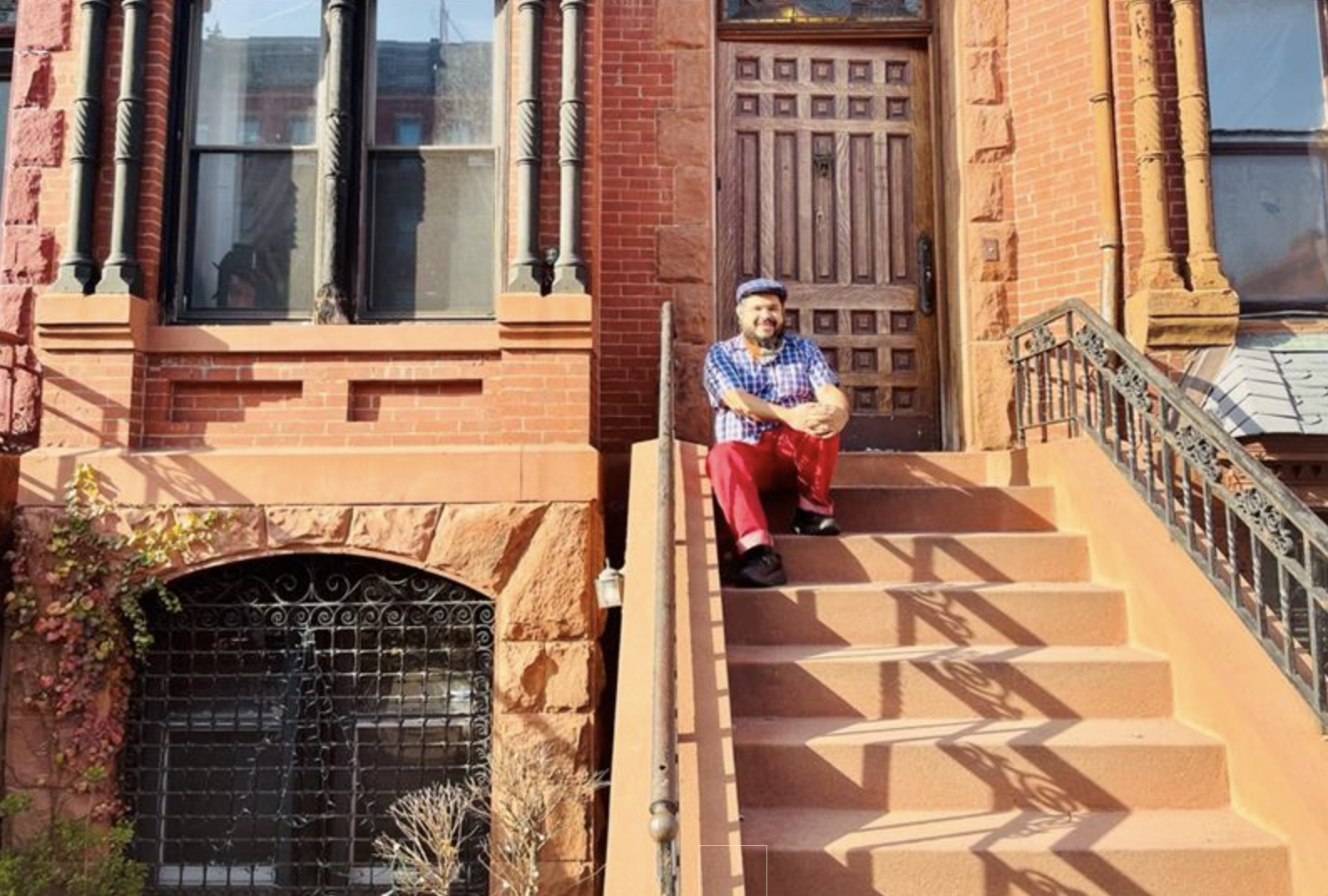 Mott Haven, Bronx has always been a good place to live; a place where myriad communities met and mingled in that special way that defines our larger New York City cultural landscape. But more than its proximity to Manhattan or its architectural assets – including three historical districts - Mott Haven's biggest asset is the community of activists that call it home, and the public spaces and visions for the future they have forged at a grassroots level. This tour will take visitors through a few of those important community spaces, while contextualizing contemporary activist efforts within the long, rich history of the neighborhood. Led by Monxo López, Mott Haven resident and Mellon Foundation Fellow at the Museum of the City of New York.
About the Guide:
Monxo López is a researcher, educator, cartographer, and South Bronx-based urban activist. He is currently a Mellon Foundation Fellow at the Museum of the City of New York, and was a Mapping Fellow at the Design Trust for Public Spaces. He is also a founding member of South Bronx Unite (a local environmental justice organization), as well as a founding and board member of the Mott Haven/Port Morris Community Land Stewards, the local Community Land Trust. López holds a Ph.D. in political science from CUNY's Graduate Center. He grew up in Puerto Rico, and currently lives in Mott Haven, the South Bronx.
To view more Curator Walking Tours, click here. 

IMPORTANT LOGISTICAL INFORMATION:
Before registering for this event, please read the below Safety Protocol. 
You must also sign a tour waiver before attending the tour, which will be sent to you via email in advance.
We cannot accommodate any walk-ups for the tour, so please be sure to register in advance. 
In case of rain, the tour will not be rescheduled, and we will refund your ticket. Please check the email you registered with for the tour for important updates. 
The tour will meet at Grand Concourse and 138th Street, just outside of the 4/5 train station (138th Street-Grand Concourse), the first 4/5 train stop in the Bronx.  The tour will be 75 - 90 minutes.  Participants should be prepared to walk or stand for the entire time.  
Please email programs@mcny.org with any questions. 
SAFETY PROTOCOL:
We look forward to having you join us for our Curator-led Walking Tours this spring and summer! Please make sure to familiarize yourself with our safety protocols before attending the activity. The Museum's COVID guidelines apply to all visitors, regardless of vaccination status, and are in accordance with the CDC and NYDOH guidelines:
Our Walking Tours are capped at a maximum of 15 people. 
Make sure to register in advance for your tickets. Check-in will be contactless. Please check your email leading up to the date of the event, as we will be sending important information and details prior.  
Stay home if you are feeling sick or symptomatic. If you have been in contact with someone with related symptoms or who has tested positive within the last 14 days also stay home, we can refund you for your tickets.  
CDC-recommended face coverings are required for all visitors and staff at all times. Face masks should completely cover your nose and mouth.  
Social distancing is required at all times. Visitors and staff must keep at least 6 feet from others on outdoor walking tours, visitors who are a household should maintain social distance from other visitors and staff. 
If possible, we suggest bringing water, hand sanitizer, tissues, and a spare mask with you. Be prepared to stand or walk for approximately 75 - 90 minutes and be outside without access to climate-controlled spaces for most of your visit. 
We are required to keep the contact information of all attendees at least 30 days after the tour for contact tracing purposes.
An inherent risk of exposure to COVID-19 exists in any public space where people are present. Those visiting the Museum of the City of New York or joining related programs and events hosted by MCNY do so at their own risk to such exposure. 
If you have any questions or concerns, please feel free to reach out at programs@mcny.org. 
$30 General Admission | $20 Museum Members
Members: To receive your discount, click on the "Buy Tickets" button above, then sign in to your account on the ticketing page.
Supporters
Activist New York and its associated programs are made possible by The Puffin Foundation, Ltd.