Past Event: Moonlight & Movies: 9 to 5 - Happy Hour and Film
When:
Thursday, June 20, 2019, 6:00pm
This event has passed.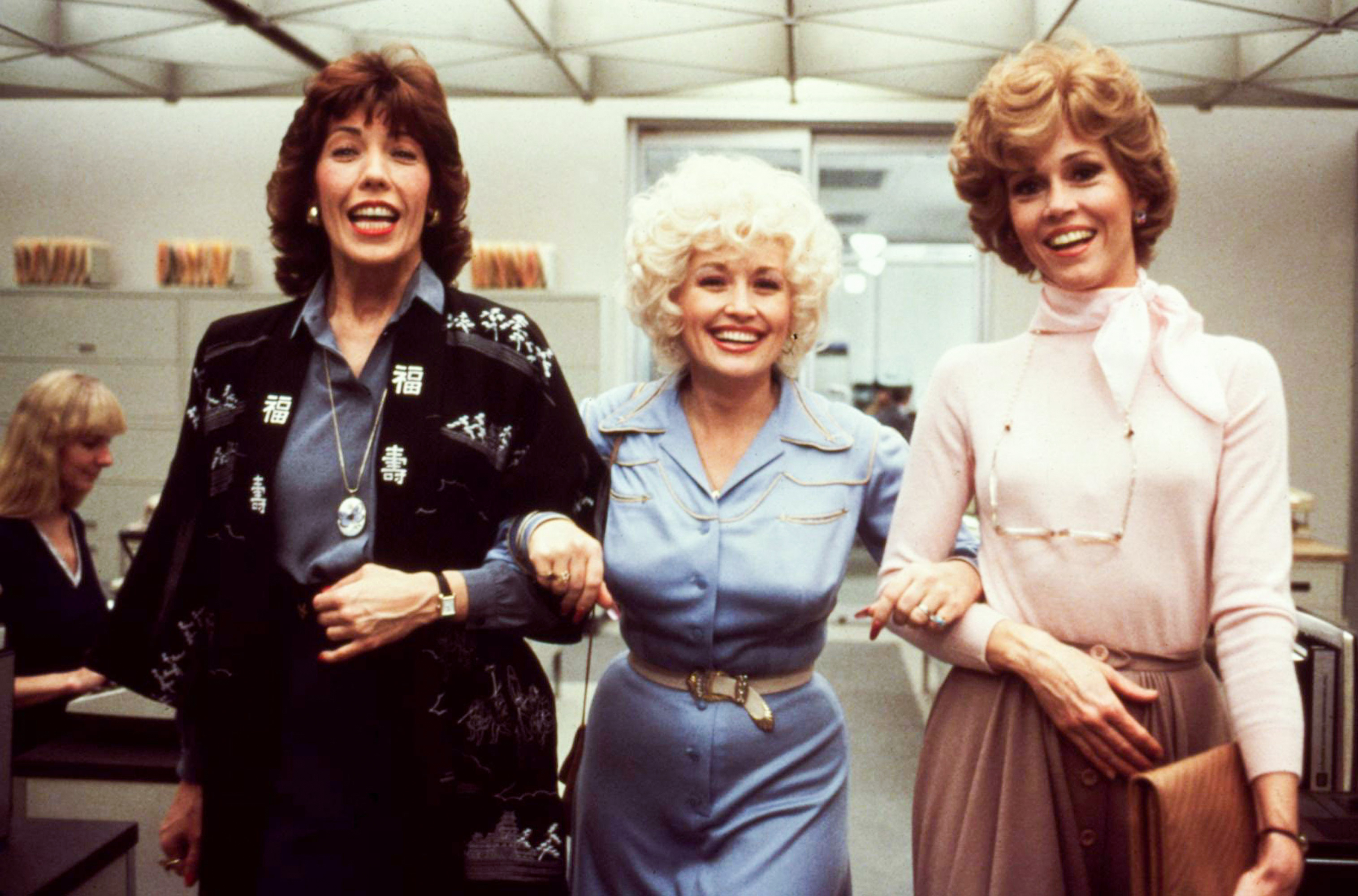 Due to inclement weather, this event will be moved indoors and take place as scheduled.   

Pull out your pussy-bow blouses and pour yourself a cup of ambition at our extravaganza celebrating the 1980 feminist blockbuster 9 to 5 starring Dolly Parton, Jane Fonda, and Lily Tomlin. The evening begins with an '80s-inspired happy hour, complete with a Dolly Parton tribute performance and costume contest, followed by an outdoor movie screening introduced by New York Times Gender Editor Jessica Bennett.
"Workin' 9 to 5": Happy Hour
6:00 – 8:15 pm | Free
DJ Misbehavior spins all of your favorite '80s anthems
Special Dolly Parton tribute performance by Vanna Deux
Featured Cocktail: Absolut Secretary
Costume Contest: Dress up in your best '80s office attire or channel your inner Dolly -- a Museum membership will be awarded to the best dressed 

Drinks and snacks available for purchase 

Sign Up

9 to 5: Outdoor Film Screening
8:15 – 10:20 pm | $15, includes happy hour, film, and drink voucher
8:15 pm: Introduction by New York Times Gender Editor Jessica Bennett
8:30 pm: Film begins (110 minutes)
10:20 pm: Film ends

Buy Tickets

About 9 to 5:
Although nearly 40 years old, the blockbuster comedy 9 to 5 (Colin Higgins, 110 min) still remains all too relevant in today's #MeToo America. The film stars three secretaries, Doralee (Dolly Parton), Judy (Jane Fonda), and Violet (Lily Tomlin) who exact revenge on their tyrannical, sexist boss (Dabney Coleman) with humor and gusto.  A 9 to 5 sequel produced by Jane Fonda and Lily Tomlin is currently in the works. 

About the Speaker:
Jessica Bennett is the Gender Editor of The New York Times, working to expand the newsroom's coverage of contemporary culture and social issues. Her bestselling book, Feminist Fight Club: A Survival Manual for a Sexist Workplace (2016), has been translated into 14 languages, a podcast, and is being adapted for television. Bennett began her career at Newsweek, where as a staff writer and editor along with two colleagues she wrote a cover story documenting the little known history of the 46 women who sued the magazine for gender discrimination in 1970. Bennett is in a real-life feminist fight club. 
To view all of our Moonlight & Movies outdoor film screenings, click here.  
This program also accompanies our exhibition, City of Workers, City of Struggle: How Labor Movements Changed New York. To view all programs in this series, click here.
Watch a trailer of the film: 
Supporters and Partners
Moonlight & Movies is made possible in part by Sophia and Peter J. Volandes.

City of Workers, City of Struggle and its associated programs are made possible by The Puffin Foundation, Ltd. 

This program is produced with Rebecca Lynn.