Past Event: The Brother from Another Planet with Joe Morton
When:
Thursday, February 24, 2022, 6:30pm
This event has passed.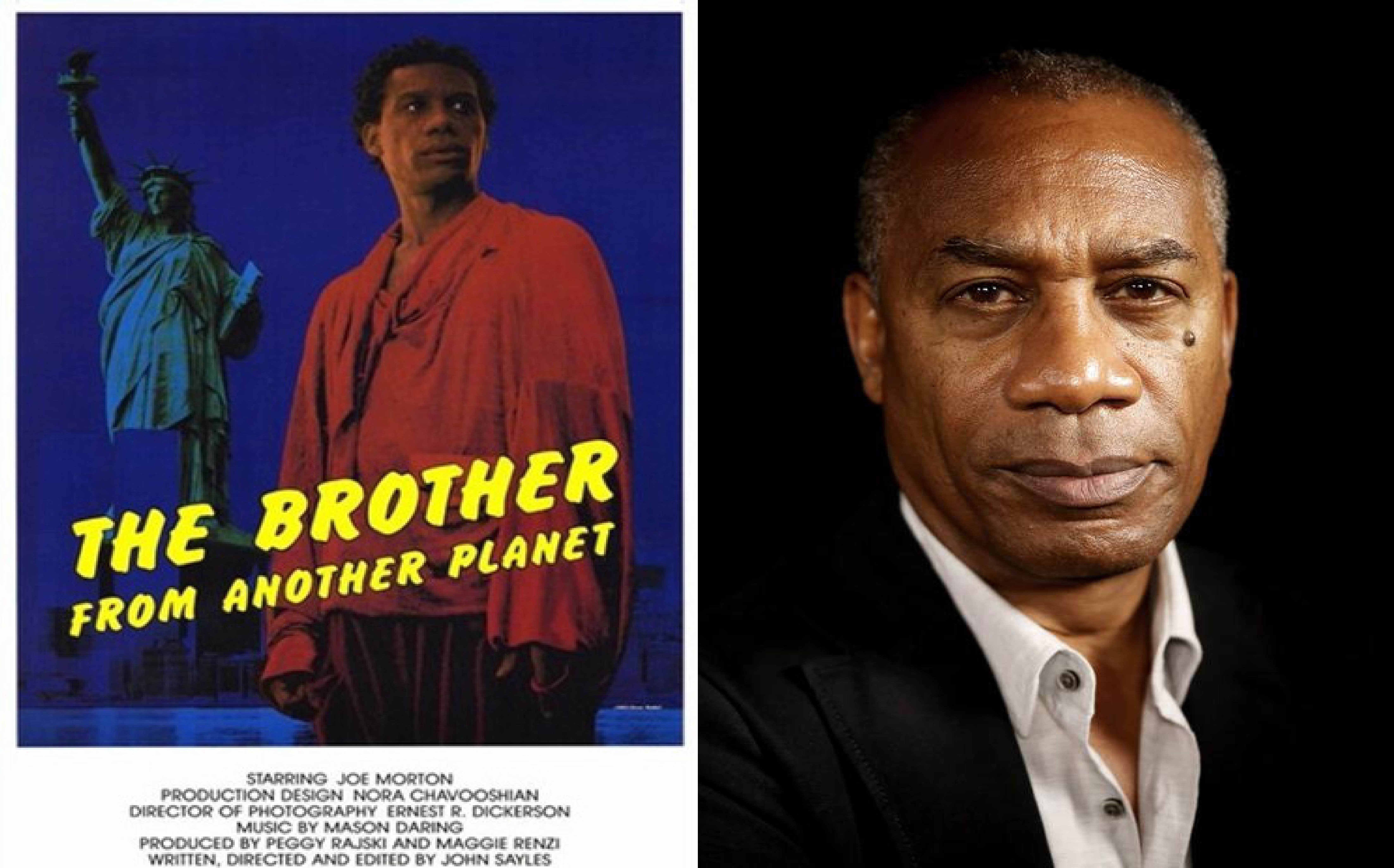 Celebrate Black History Month at MCNY's Afrofuturist edition of Moonlight & Movies! The evening begins with an in-person conversation with Emmy Award-winning actor Joe Morton, star of The Brother from Another Planet (John Sayles,1984), about an extraterrestrial who is chased by outer-space bounty hunters through Harlem. A screening of the short film, Afronauts (Nuotama Frances Bodomo, 2014), about the Zambian Space Program, will precede our main feature.
This program is co-presented with
The Africa Center.
Event Timeline:
6:00 pm - Doors open, drinks and snacks available for purchase
6:30 pm - Conversation with actor Joe Morton and MCNY Fellow Smaran Dayal
6:50 pm - Screening of Afronauts (14 mins.)
7:05 pm - Screening of The Brother from Another Planet (110 mins.)
8:55 pm - Film concludes; Museum closes.   
About the Films:
The Brother from Another Planet (John Sayles, 1984, 110 mins.): This whimsical but nuanced sci-fi fantasy takes a fresh look at our society through the eyes of an escaped enslaved extraterrestrial from outer space (Joe Morton) who crash-lands in Harlem and is taken in by the regulars of a local bar. With an incredible intuitive ability (and some useful low-budget extraterrestrial skills), the alien gradually begins to assimilate to this strange new world, while changing everyone he meets on this "original and eye-opening" (The Hollywood Reporter) journey through the streets of 80's America.
Afronauts (Nuotama Frances Bodomo, 2014, 14 mins.): It's July 16, 1969: America is preparing to launch Apollo 11. Thousands of miles away, the Zambian Space Academy hopes to beat America to the moon. Inspired by true events.
About the Speakers
Emmy® Award-winning film, television and stage veteran Joe Morton is best known for his dynamic role as "Rowan Pope" in Shonda Rhimes' groundbreaking series Scandal. Joe can currently be seen as a series regular on the new Fox series, Our Kind of People, executive produced by Karin Gist and Lee Daniels. He recently starred as 'Reverend Arthur Finer' on the CBS series God Friended Me and recurred on Netflix's The Politician.  Previously, Joe appeared in the DC superhero hit films Batman v. Superman and Justice League as well as Legendary's Godzilla. He also recurred in Netflix's Grace & Frankie. Morton is best known for his iconic roles in films The Brother from Another Planet, Terminator 2: Judgement Day and Speed 2, among many others. Morton made his Broadway debut in the Tony® Award-winning musical Hair, followed by his starring role in Raisin for which he garnered a Tony nomination and Theatre World Award. In 2016, Morton returned to his theater roots portraying the iconic comedian Dick Gregory in the one-man show Turn Me Loose off-Broadway and was honored with the NAACP Theatre Lifetime Achievement Award. He reprised his role in Turn Me Loose at The Wallis-Annenberg Center for the Performing Arts in Fall 2017.
Smaran Dayal (moderator) is a Ph.D. Candidate in Comparative Literature at New York University, where he is writing a dissertation on literary Afrofuturism, and a Public Humanities Fellow at the Museum of the City of New York. His recent work on Octavia Butler's fiction was published in the scholarly journal American Studies. He is the co-editor with Ulrich Baer of an anthology of American literature, Fictions of America: The Book of Firsts (2020).
Watch the Trailers:
Afronauts (Bodomo, 2014, 14 mins.)
The Brother from Another Planet (Sayles, 1984, 110 mins.)
Event Logistics (subject to changed based on NYC regulations):
Proof of vaccination is required for entry to the event (everyone over the age of 5). Excelsior Pass is accepted for those who were vaccinated in NYS. 
Masks are required.
Please note that no exhibitions at the Museum will be open, but we invite you to come back during our regular hours to check out what's on view.
For more information about the Museum's COVID Guidelines, please check our "Plan Your Visit" page.
Please contact us at programs@mcny.org or 917.492.3395 with any questions or ticketing issues.
All sales are final; refunds not permitted. Exchanges and credit for future programs only. Programs and dates may be subject to change. The Museum of the City of New York reserves the right to refuse admission to latecomers and/or those who do not provide requested Covid-19 documentation. Program tickets do not include Museum Admission unless otherwise noted.
Partners
Moonlight & Movies is made possible in part by Sophia and Peter J. Volandes.
This program is co-presented with The Africa Center.