When:
Wednesday, November 11, 2020, 7:00pm
This event has passed.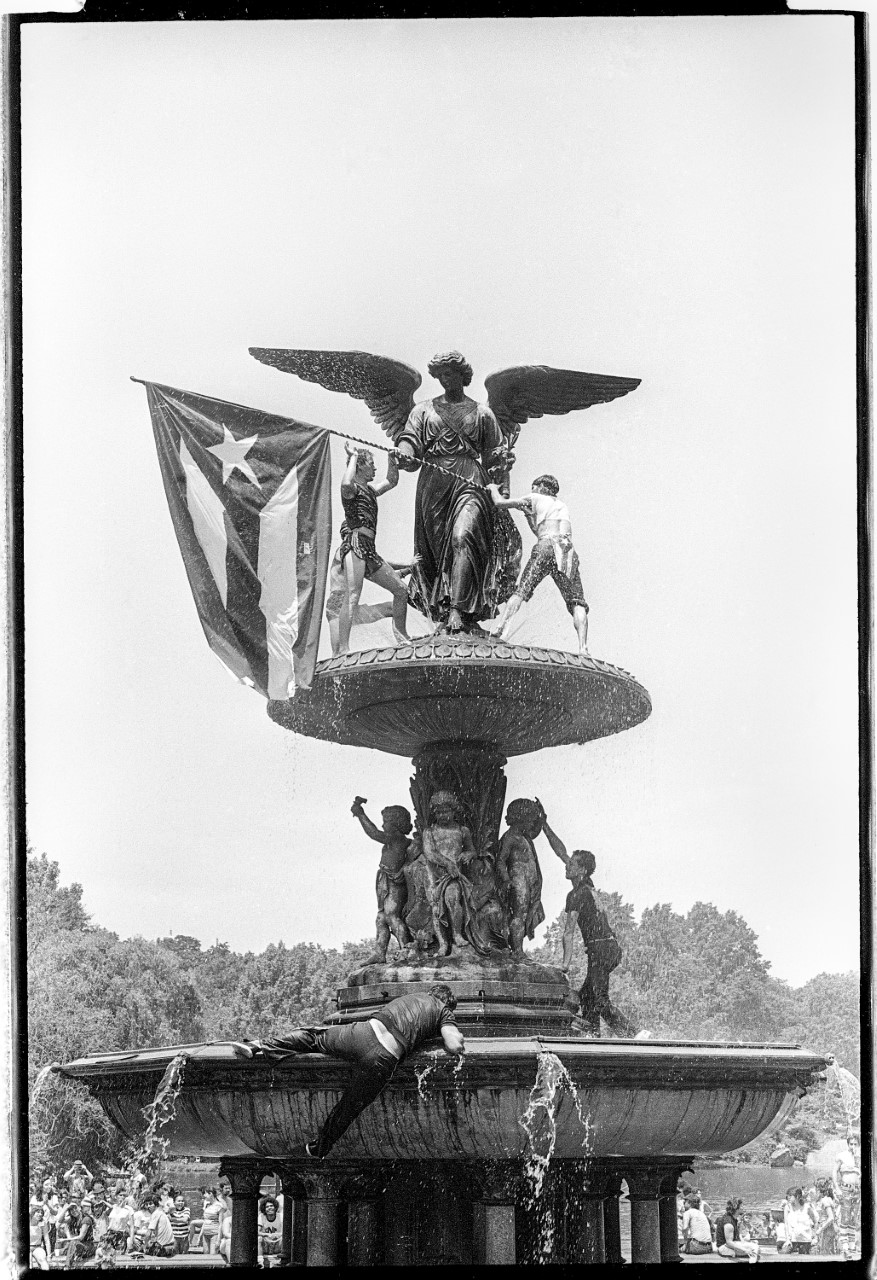 Our final session will explore New York as a celebratory city. We'll think about how parades, pageants, organized marches, fireworks displays and other public civic ceremonies mark the "arrival" of previously marginal groups—and how, at the same time, they keep open the possibility of more confrontational political action in the future. Again, we'll focus on images and other iconography, with an eye toward how celebrations such as Pride, the Puerto Rican Day parade, and West Indian Day Parade use public space as a way to widen the ambit of pluralistic, multicultural democracy—and how these "sanctioned" activities exist on a continuum with more spontaneous street protest.
About the Speakers: 
Ginia Bellafante has served at The New York Times as a reporter, critic and, since 2011, as the paper's "Big City" columnist. She began her career at the Times as a fashion critic, examining the way that clothes and the art of making them reflected broader societal trends. For several years, before she joined the Metropolitan section, she was a television critic. Her work has appeared throughout the paper, including on A1 where, a decade ago, she wrote about how gay parents divide domestic labor; she has also written for the culture and styles pages as well as the magazine and the book review. Prior to joining the Times, Bellafante was a senior writer at Time magazine.
Ricky Flores was born in New York to Puerto Rican parents in 1961. Flores started documenting life in the South Bronx after he purchased a camera with a small inheritance he received from his father in 1980. Over the years Flores has freelanced for The Daily News, The New York Times, The City Sun and The Village Voice. Flores was recognized for his coverage of the attacks on World Trade Center on September 11, 2001 and is a two time winner of the New York Press Publishers Association for Spot News. He has a permanent installation at I.S. 206 in the Tremont section of the Bronx commissioned by the School Construction Authority, New York City Board of Education and the New York City Department of Cultural Affairs.  
Vinson Cunningham (moderator) joined The New Yorker as a staff writer in 2016. His writing on books, art, and culture has appeared in The New York Times Magazine, The New York Times Book Review, Vulture, and McSweeney's, where he wrote a column called "Field Notes from Gentrified Places." He previously served as a staff assistant in the Obama Administration.
This event is the final session in our four-part series, Another City: New Meaning in New York's Public Spaces. To view all events in the series, click here.