Another City: New Meanings in New York's Public Spaces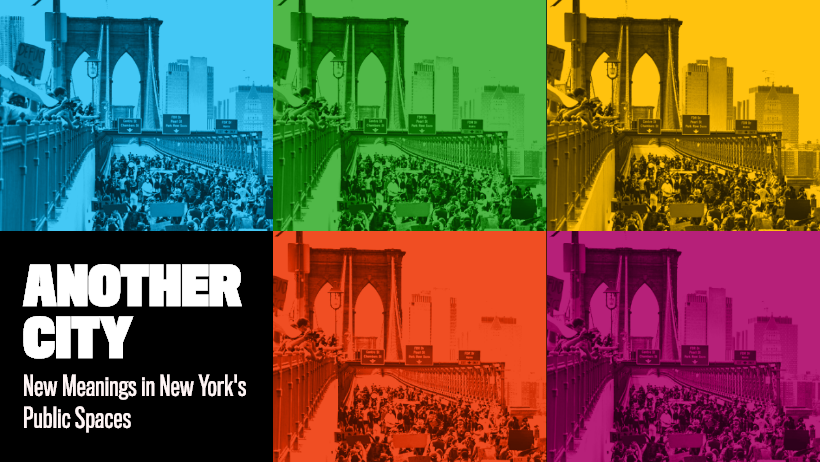 Socially distanced lines. Masked protests in the streets. Parking-space dining. These are some of the striking scenes that have emerged in 2020, indelibly impacting the landscape of New York, and creating "Another City."
Moderated by New Yorker writer Vinson Cunningham, join our four-part virtual symposium featuring intimate discussions with leading writers and observers of the New York scene. Together, we'll explore how the unprecedented events of 2020—a global pandemic, an ensuing economic collapse, a righteous anti-racist uprising—have impacted the city as well as our ideas about the urban landscape. Paying close attention to the visual representations of the pandemic and protests, these lively, in-depth conversations will consider how some of the city's iconic spaces have been transformed, experienced, and documented during this moment. From sites like City Hall, the Brooklyn Bridge, and the Barclays Center filled with protestors, to the eerily empty streets of Midtown, to scenes of New Yorkers finding ever new (outdoor) ways to celebrate and express themselves, Cunningham and his guests will consider how this unpredictable new cityscape connects to our collective urban past -- and points to a possible future.
Wednesday, October 14: Protest City
with architect Mabel Wilson and photographer Mark Clennon

Wednesday, October 21: Empty City 
with essayist Garnette Cadogan and writer and critic Luc Sante

Wednesday, October 28: Everyday City
with architect and urbanist Susan Chin and architecture critic Kate Wagner

Wednesday, November 11: Celebratory City 
with photographer Ricky Flores and Times columnist Ginia Bellafante
All sessions take place on Zoom webinar and registrants will receive a link to join in advance of the program. 
Entire Series (four sessions):
$90 General Admission
$80 Seniors, Students, and Educators*
$70 Museum Members
Single Session:
$25 General Admission
$20 Museum Members
*Please note that there is no Senior, Student, Educator price for single sessions.