When:
Wednesday, October 14, 2020, 7:00pm
This event has passed.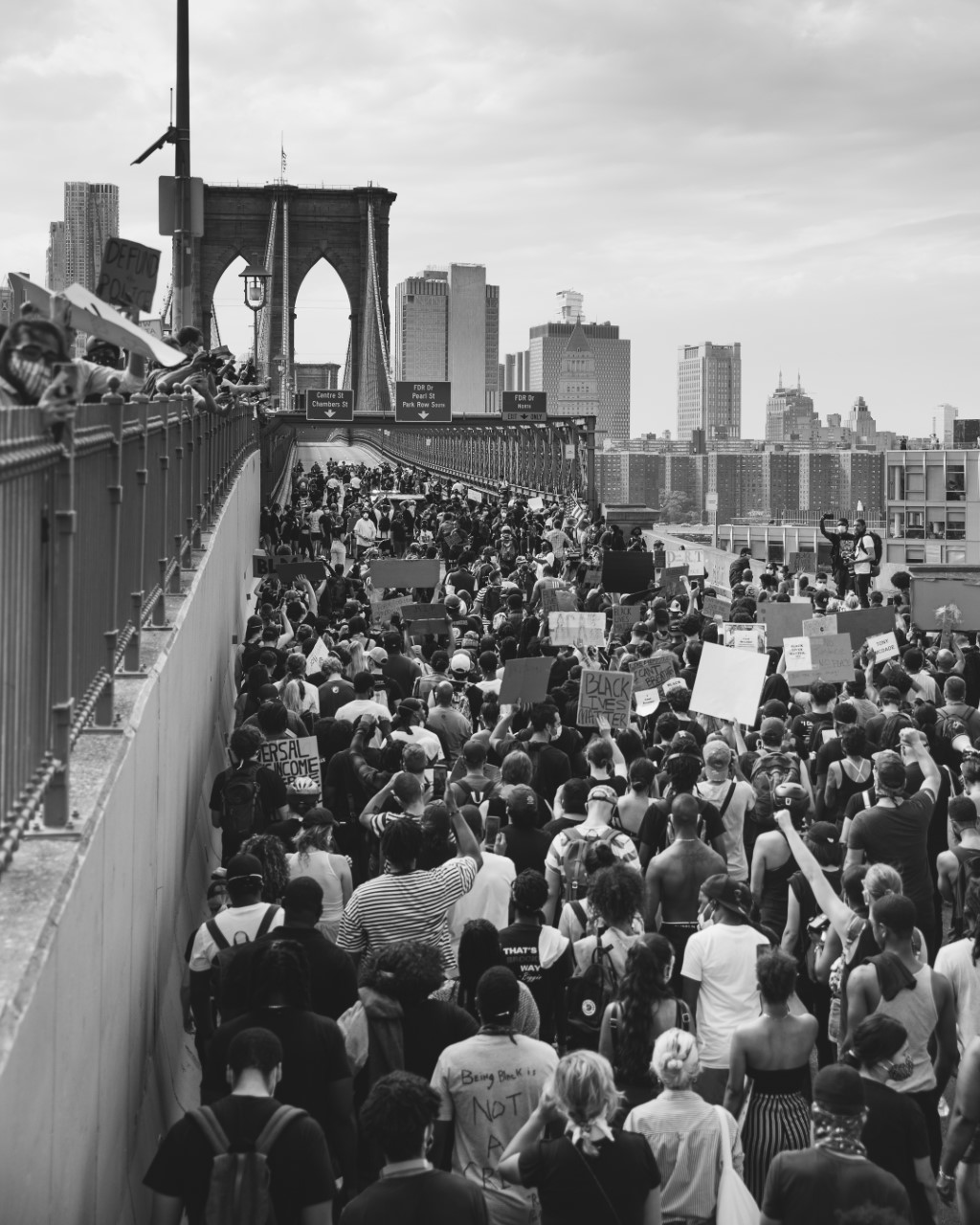 Our first session will focus on (but not be limited to) the protests that followed the killings of George Floyd and Breonna Taylor earlier this year. We will ask how moments of protest and social unrest have remade New York City's public spaces—and how, in turn, public space has shaped the movements that have helped transform our world.  So many of our most recognizable places—the Brooklyn Bridge, Union Square, Fordham Road—took on leading roles during those early June days.  We will dig into how those spaces affected how the movement was represented: in print, through photographs and in the hundreds of video clips that made their way around the world.  
Please note that this program will take place virtually, via Zoom. Registrants will receive a link to watch via email in advance of the event. 
About the Speakers:
Mark Clennon is an NYC based artist specializing in editorial, commercial and documentary photography. His goal is to capture the black experience in its totality—joy, pain, and triumph. Clennon, a Florida native and graduate of The University of South Florida, describes his work as whimsically defiant. His work has been featured by TIME Magazine,the New Yorker, New York magazine, Essence Magazine, Vogue, and more. You can view his photos of recent protests in New York City here. 
Mabel Wilson is the Nancy and George Rupp Professor of Architecture, Planning and Preservation, a Professor in African American and African Diasporic Studies, and the Associate Director of the Institute for Research in African American Studies (IRAAS) at Columbia University. At GSAPP she co-directs the Global Africa Lab. Through her transdisciplinary practice Studio &, Wilson makes visible and legible the ways that anti-black racism shapes the built environment along with the ways that blackness creates spaces of imagination, refusal and desire. Her research investigates space, politics and cultural memory in black America; race and modern architecture; new technologies and the social production of space; and visual culture in contemporary art, media and film.

Vinson Cunningham (moderator) joined The New Yorker as a staff writer in 2016. His writing on books, art, and culture has appeared in The New York Times Magazine, The New York Times Book Review, Vulture, and McSweeney's, where he wrote a column called "Field Notes from Gentrified Places." He previously served as a staff assistant in the Obama Administration.
This event is a part of our series, Another City: New Meaning in New York's Public Spaces. To view all of the events in the series, click here.