"We Are One": Women's Labor Activism in New York City
When:
Thursday, August 19, 2021, 5:00pm
This event has passed.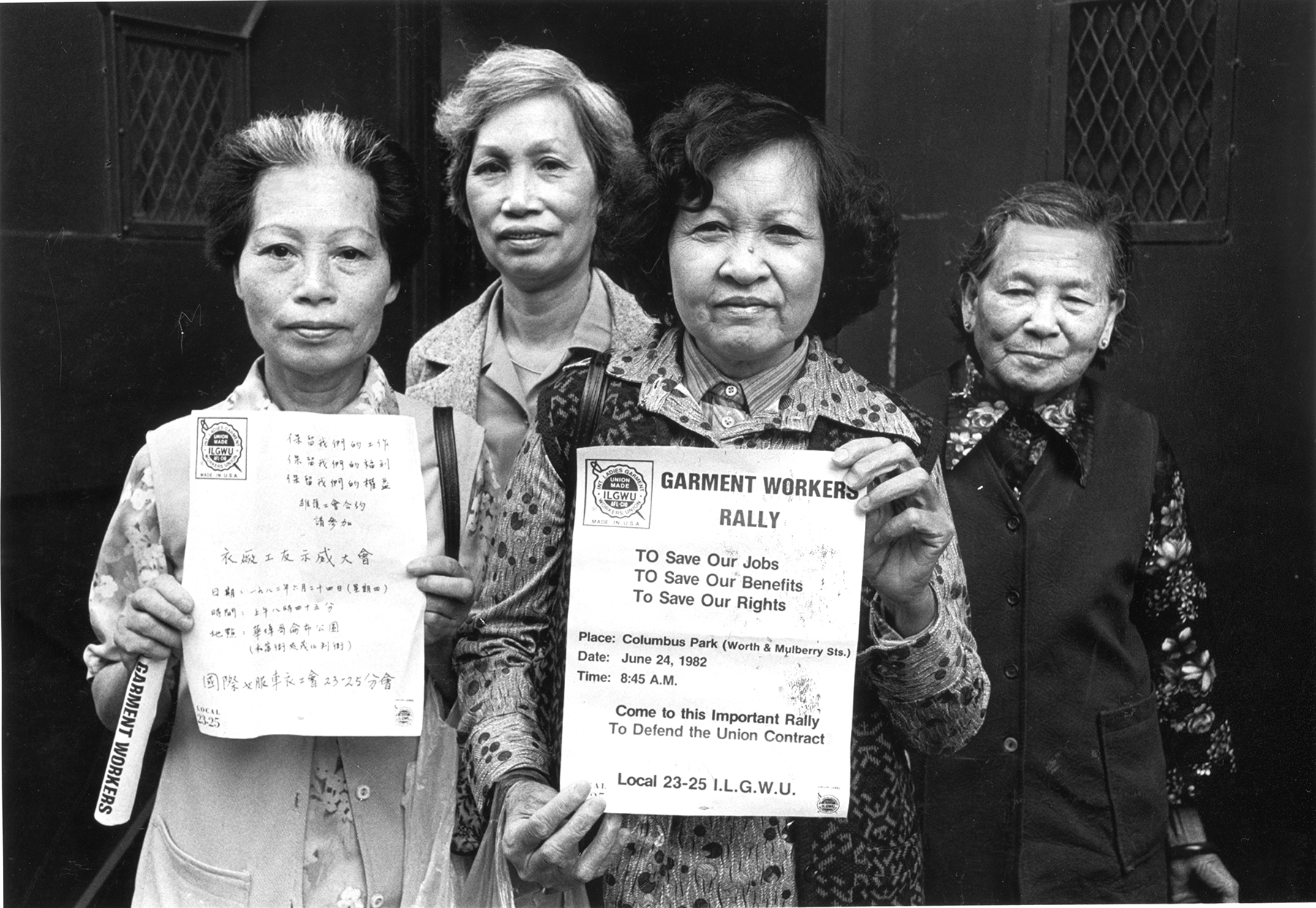 About the Program
Just announced! We're pleased to be joined for this workshop by poet, cultural organizer, and scholar huiying b. chan, who will share his work on the history of the 1982 Chinatown strike, including oral histories with key strike organizers.
Since the early 20th century, New York City women have played a pivotal role in advocating for a fair and safe workplace, pushing for living wages, better working conditions, and benefits that support families. From the 1909 Uprising of 20,000 to the 1982 Chinatown Strike to the ongoing fight for a federal minimum wage of $15, New York women have long harnessed the power of organizing in service of economic justice for all. 
Join us for this free online workshop exploring the history and legacy of women's labor activism in New York City. Examine primary sources from our exhibitions Activist New York and City of Workers, City of Struggle: How Labor Movements Shaped New York, and leave with new ideas and confidence for including this history in your teaching.  
This workshop series is geared towards educators but is open to all with an interest in the topic.
Click here to see a resource sheet for this workshop highlighting featured MCNY exhibitions and lesson plans, as well as suggested readings and online resources for further exploration.
FREE. Registration required. 1.5 CTLE hours. 
---
Guest Speaker
huiying b. chan is a visionary poet, cultural organizer, and scholar born and raised in Brooklyn on Lenape Land. huiying's work centers race, gender, migration, intergenerational healing, and resilience. huiying's research focuses on the role of culturally responsive education and ethnic studies to foster critical consciousness and equip students with the tools needed to fight for liberation. huiying has received fellowships and residencies from the Asian American Writers' Workshop, Kundiman, Poetry Foundation & Crescendo Literary, VONA/ Voices, The Mellon Foundation, and elsewhere. 
---
This workshop is part of the Frederick A.O. Schwarz Education Center's Examining Equity in NYC series, which focuses on uncovering and honoring the historical roots of today's movements for change. 
Supporters
Education programs in conjunction with Activist New York and City of Workers are made possible by The Puffin Foundation, Ltd. 
Professional Learning programs are made possible in part by …a chance… fund, inc. 
The Frederick A.O. Schwarz Education Center is endowed by grants from The Thompson Family Foundation Fund, the F.A.O. Schwarz Family Foundation, the William Randolph Hearst Endowment, and other generous donors.