Examining Equity in New York City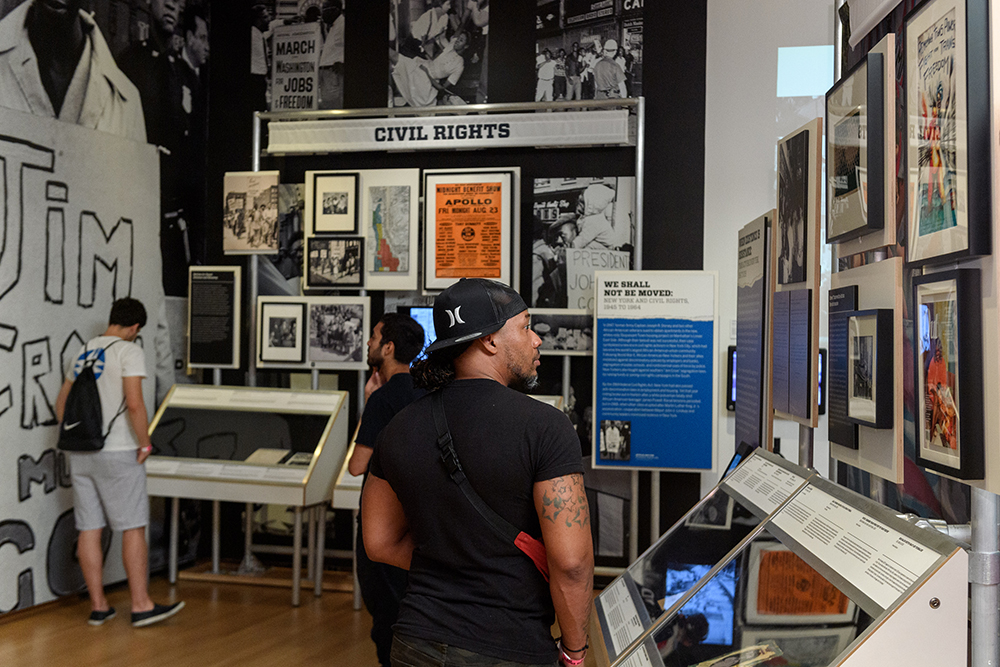 Educator Workshop Series: Examining Equity in NYC
The Frederick A.O. Schwarz Center's Examining Equity in NYC series focuses on uncovering and honoring the historical roots of today's movements for change. Join fellow educators to examine how New Yorkers have challenged inequality in our city and radically reimagined our social institutions, from schools to healthcare to housing. 
Learn the historical context of the city's activist movements, examine sources from the Museum's groundbreaking collections and exhibitions, including Activist New York, and develop new ideas and confidence for including these stories in your teaching. 
This workshop series is geared towards educators but is open to all with interest in the topic.
This series is FREE; registration is required. 
---
Summer 2021 Workshops

Check back here for the announcement of upcoming workshops in this series!
---
Resource Sheets for Past Workshops
For each workshop in the Examining Equity in NYC series, we've created a resource sheet to accompany the program. These handouts provide links to related Museum exhibitions and collections, lesson plans to be used with students, as well as a list of recommended articles, podcasts, websites, and scholarly readings to continue your learning.
---
Education programs inspired by New York Responds are made possible by the National Endowment for the Humanities: Exploring the human endeavor.