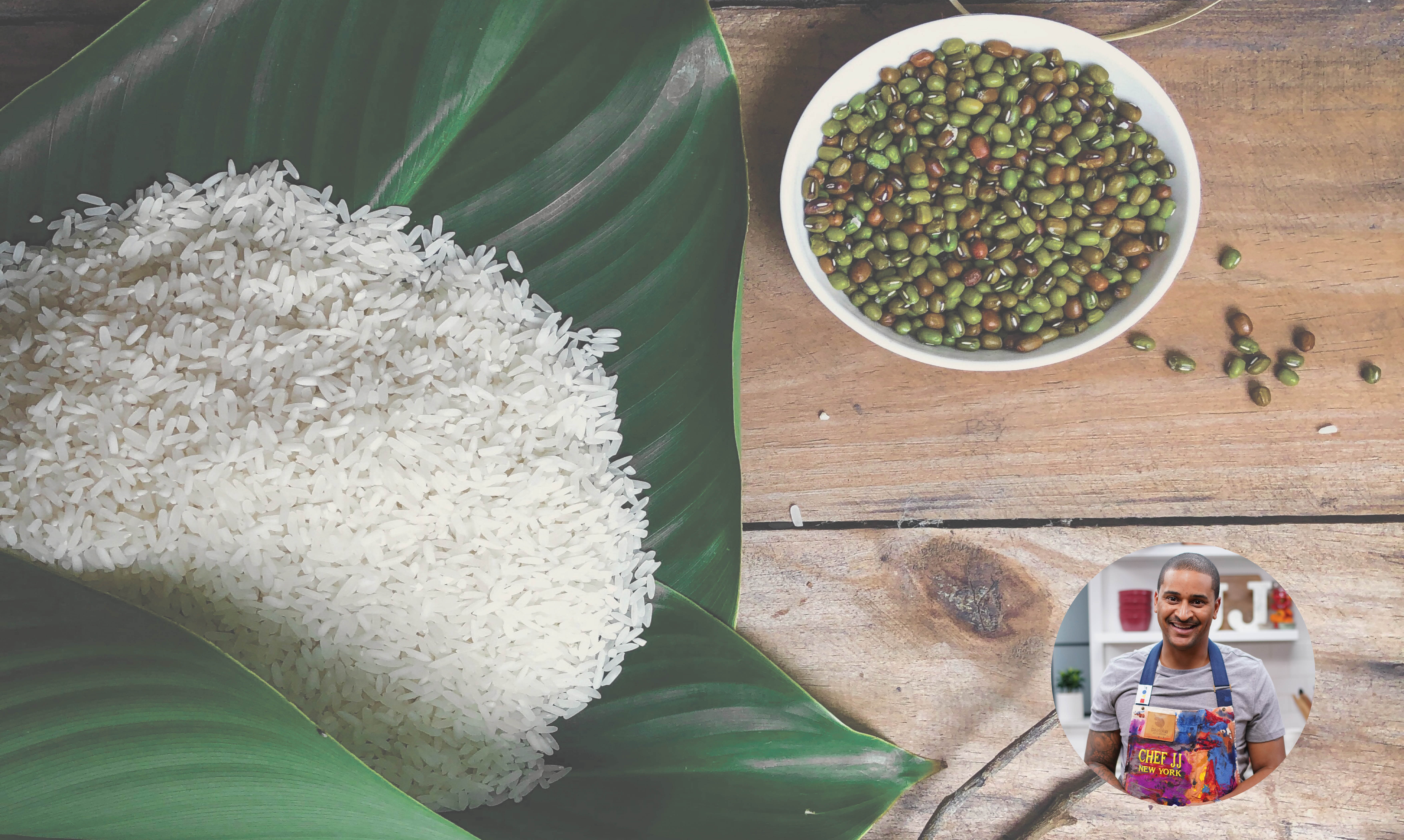 From Paella to Galinhada to Nasi Lemak, rice is an ingredient that shows up globally in the classic dishes of cuisines around the world. While often innocuous, it's easy to forget that every type of rice represents a migration journey, and when combined with local flavors, the final dish is a mash-up of terroir and story. In Harlem, a neighborhood filled with myriad immigrant communities, rice can be thought of as a representation of the area's diverse culture. No one knows this better than James Beard Award-winning Chef Chef JJ Johnson, whose restaurant FIELDTRIP celebrates culture through the shared experience of rice. 
Join Johnson and a roundtable of fellow local chefs for a conversation about the experiences of diaspora communities rooted in Harlem and connected by rice, a common ingredient with countless stories to tell.  Your ticket includes a rice bowl from FIELDTRIP, plus a rice-based beverage pairing, plus all-day admission to the Museum.
Part of Eat Your Heart Out, a series of talks and tastings accompanying our new exhibition, Food in New York: Bigger Than the Plate.
Co-presented by MOFAD (Museum of Food and Drink).
About the Speakers:
JJ Johnson is a James Beard Award-winning chef best known for his barrier-breaking cuisine connecting the foodways of West Africa and Asia to the Americas. Chef JJ's signature style of combining culturally relevant ingredients with his classically trained cooking and global point of view was inspired by the Caribbean tastes he grew up with, combined with inspiration from his travels. Recognized by Eater as one of the New Guard of Power in NYC Dining, JJ's brand of creating cultural connections through food is a hallmark of his hospitality group Ingrained Hospitality Concepts, LLC, a collaboration of industry professionals dedicated to creating great restaurants while sharing international cuisine with amazing hospitality.
Additional speakers to be announced soon!

Event Logistics (subject to changed based on NYC regulations):
Please contact programs@mcny.org with any questions or ticketing issues.
All sales are final; refunds not permitted. Exchanges and credit for future programs only. Programs and dates may be subject to change. The Museum of the City of New York reserves the right to refuse admission to latecomers. 
General Admission $45 | Members $40
MCNY members: To receive your discount, click on the "Register" button above, then sign in to your account on the ticketing page.
MOFAD members: To receive your discount, click on the "Register" button above, and enter the number of General Admission tickets you would like to purchase. Then, enter your discount code in the discount code field, which will be available on the NEXT page, after you've submitted your registrant information and clicked "Add to Cart."
Accessibility: Assistive listening devices are available and our auditorium wheelchair lift can accommodate manual and motorized wheelchairs (max. capacity 500 lbs). Please contact the Museum at 917.492.3333 or info@mcny.org with any questions.