Revisiting the Harlem Renaissance: Visual Arts and Black Design
When:
Thursday, May 6, 2021, 5:30pm
This event has passed.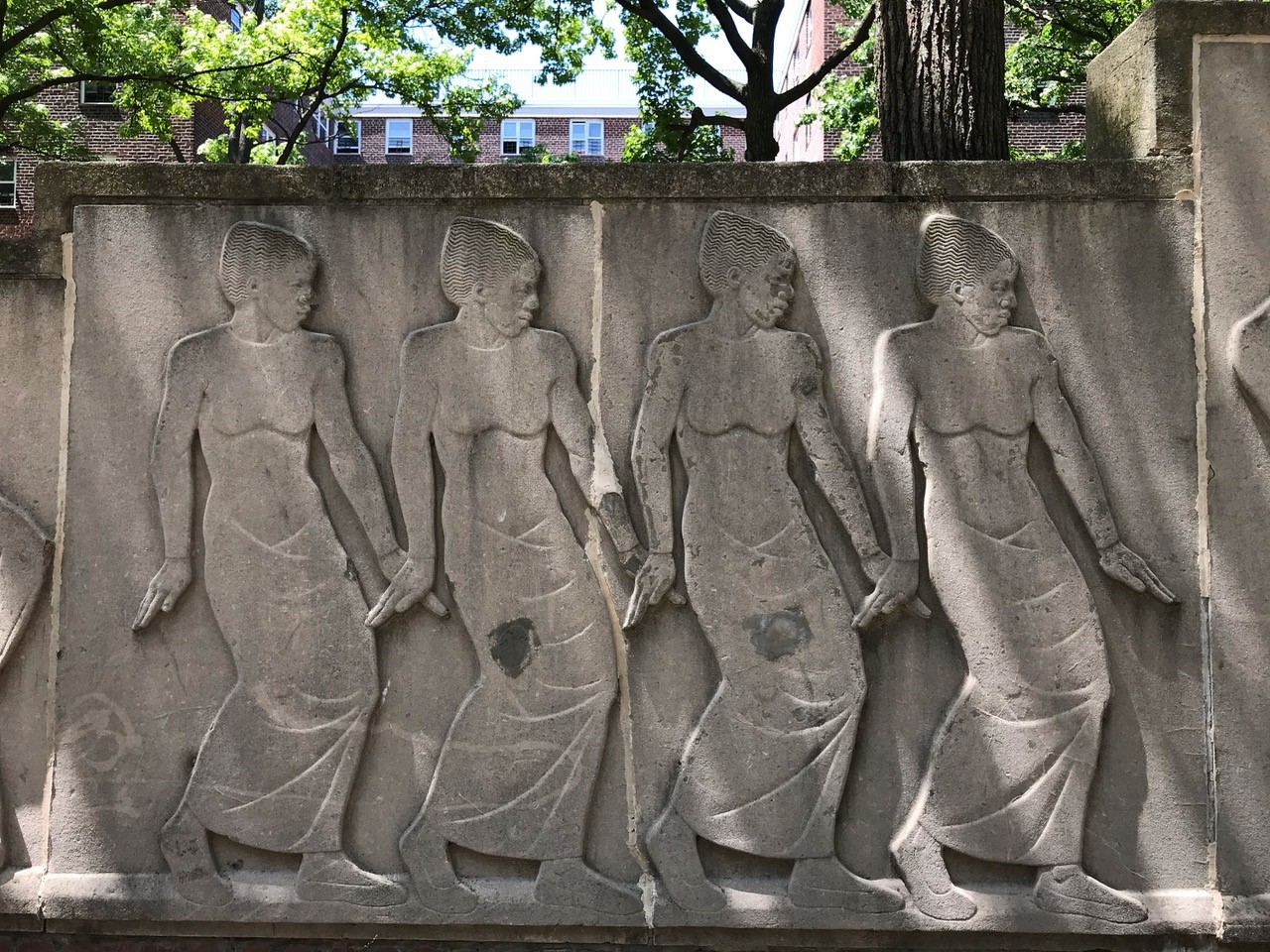 The Robert A. and Elizabeth R. Jeffe Distinguished Lectures in Urban History
In 1940, Alain Locke dedicated The Negro in Art to his mother "in gratitude for a sense of beauty that included our racial own." The New Negro movement in the visual arts, which he had been advancing for over a decade, reveals Locke's particular views of the role African and African American art played in a burgeoning catharsis of consciousness and respect for Black life.  Following a presentation on Locke's pursuit of this agenda with such artists as Richmond Barthé, Aaron Douglas, and Augusta Savage, Jeffrey C. Stewart will be joined by artist and art historian Margaret Rose Vendryes to discuss the challenges artists faced in furthering Locke's aesthetic philosophy and its resonance with today's Black and Queer visual artists. 

This is the third event in our series Revisiting the Harlem Renaissance. To view all of the events in this series, click here. 
About the Speakers:
Margaret Rose Vendryes is a black, queer, radical artist historian with an active studio practice in Southeast Queens, New York City.  Born in Jamaica, WI and primarily raised in New York City, she completed her BA in fine arts at Amherst College, MA in art history at Tulane University, and PhD at Princeton University. Vendryes is the author of the New Negro Arts movement artist monograph Barthé, A Life in Sculpture (UP Mississippi, 2008).  She is currently Professor of art history and chairperson of the Department of Performing and Fine Arts and Director of the Fine Arts Gallery, York College, CUNY.  Mrvendryes.com

Jeffrey C. Stewart is a professor in the Department of Black Studies at the University of California, Santa Barbara. Previously, he was director of research at the Smithsonian Institution's Anacostia Museum, a guest curator at the Smithsonian's National Portrait Gallery, and a senior advisor to the Reginald Lewis Museum of African American History and Culture in Baltimore, Maryland. The author of numerous articles, essays, and books, Stewart has taught at Harvard University, Yale University, UCLA, Tufts University, Howard University, Scripps College, and George Mason University before coming to the University of California, Santa Barbara as professor and chair of the Department of Black Studies from 2008-2016. His book, The New Negro: The Life of Alain Locke was published in 2018 by Oxford University Press and has won the 2018 National Book Award in Nonfiction, the 2019 James A. Rawley Prize of the Organization of American Historians, 2019 Mark Lynton History Prize of the Nieman Foundation and Columbia School of Journalism, the 2019 American Book Award, and the 2019 Pulitzer Prize for Biography. Stewart is also the editor of the forthcoming book The New Negro Aesthetic: Selected Writings by Alain Locke.
Supporters
This program is made possible by Robert A. and Elizabeth R. Jeffe.