Revisiting the Harlem Renaissance: The African American on the American Stage
When:
Thursday, May 13, 2021, 5:30pm
This event has passed.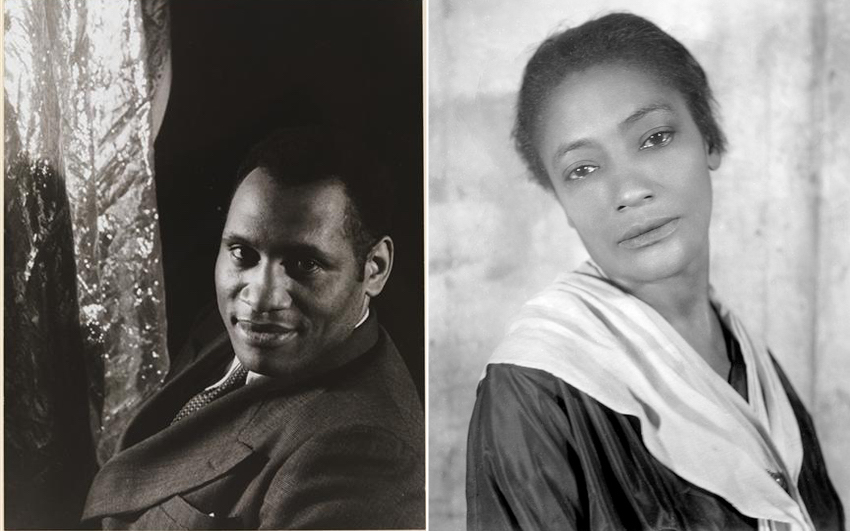 The Robert A. and Elizabeth R. Jeffe Distinguished Lectures in Urban History
From Noble Sissle and Eubie Blake's Shuffle Along to Wallace Thurman's Harlem to Fat's Waller's Ain't MisBehavin', African American writers and musicians redefined the American theatre while Paul Robeson and Rose McClendon transformed as actors the American and international stage. Among the many gifts of the Harlem Renaissance, the movement's contribution to theater and to American democracy is perhaps the least understood and most important today. Jeffrey C. Stewart introduces us to some of the key players and voices in New York's vibrant Black theater scene during the 1920s and '30s in a presentation and conversation with playwright Michael Dinwiddie. 
This is the fourth session in our series, Revisiting the Harlem Renaissance. To view all of the events in the series, click here. 
About the Speakers:
Michael Dinwiddie is an associate professor of dramatic writing at the Gallatin School of Individualized Study, New York University. His teaching interests include Harlem Renaissance history, spoken word/rap/popular culture, ragtime music and African American theatre. An award-winning playwright and composer whose works have been produced in New York, regional and educational theatre, he is the editor of On Holy Ground: An Anthology of Plays and Monologues from the National Black Theatre, which will be published in 2021 by the Theatre Communications Group (TCG). Michael is a member of the Dramatists Guild and the College of Fellows of the American Theatre.

Jeffrey C. Stewart is a professor in the Department of Black Studies at the University of California, Santa Barbara. Previously, he was director of research at the Smithsonian Institution's Anacostia Museum, a guest curator at the Smithsonian's National Portrait Gallery, and a senior advisor to the Reginald Lewis Museum of African American History and Culture in Baltimore, Maryland. The author of numerous articles, essays, and books, Stewart has taught at Harvard University, Yale University, UCLA, Tufts University, Howard University, Scripps College, and George Mason University before coming to the University of California, Santa Barbara as professor and chair of the Department of Black Studies from 2008-2016. His book, The New Negro: The Life of Alain Locke was published in 2018 by Oxford University Press and has won the 2018 National Book Award in Nonfiction, the 2019 James A. Rawley Prize of the Organization of American Historians, 2019 Mark Lynton History Prize of the Nieman Foundation and Columbia School of Journalism, the 2019 American Book Award, and the 2019 Pulitzer Prize for Biography. Stewart is also the editor of the forthcoming book The New Negro Aesthetic: Selected Writings by Alain Locke.
Supporters
This program is made possible by Robert A. and Elizabeth R. Jeffe.