Past Event: Our 400-Year Battle with Water
When:
Wednesday, October 11, 2017, 7:00pm
This event has passed.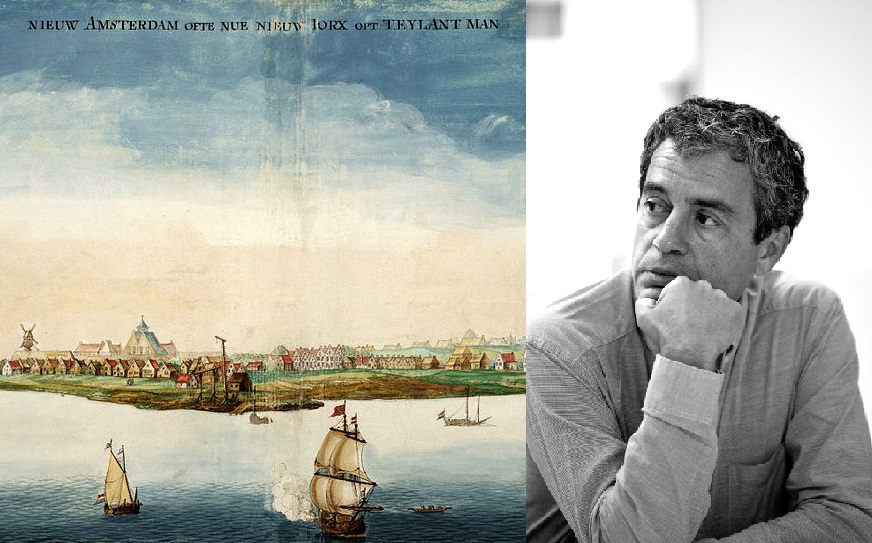 Manhattan's natural advantage as an island at the mouth of two great rivers helped turn New York City into one of the world's greatest commercial metropolises. Yet from the earliest Dutch settlements in the 1600's to the present day, the city's coastal location has also long rendered it susceptible to flooding and hurricanes. Join historian and best-selling author Russell Shorto as he revisits New York's centuries-old battle with water, and explores the parallels between the early Dutch efforts to tame the tides and the city's present-day responses to climate change.
Following his talk, Shorto will be joined by Mayor Pauline Krikke of the Dutch city of The Hague for a brief exchange.

Includes Museum admission, book signing and reception to follow.
About the Speaker:
Russell Shorto is the best-selling author of The Island at the Center of the World and Amsterdam: A History of the World's Most Liberal City. He is also a contributing writer at the New York Times Magazine and served as director of the John Adams Institute in Amsterdam from 2008 to 2013. Shorto's newest book, Revolution Song: A Story of American Freedom, will be released on November 7, 2017.

Made possible by The Netherland-America Foundation with additional support from the city of The Hague. Special thanks to the Consulate General of the Netherlands in New York. 

This event is part of Core Conversations, a series of lectures, talks, and tours in which New York City's leading thinkers examine the four key themes of our New York at Its Core exhibition -- diversity, density, money, and creativity -- each through their own unique lens. To view all programs in this series, click here.

Note that by registering for the event, you will be signed up to receive emails from the Museum of the City of New York and the Netherland America Foundation. You may unsubscribe at any time.