Past Event: No Vietnamese Ever Called Me N****r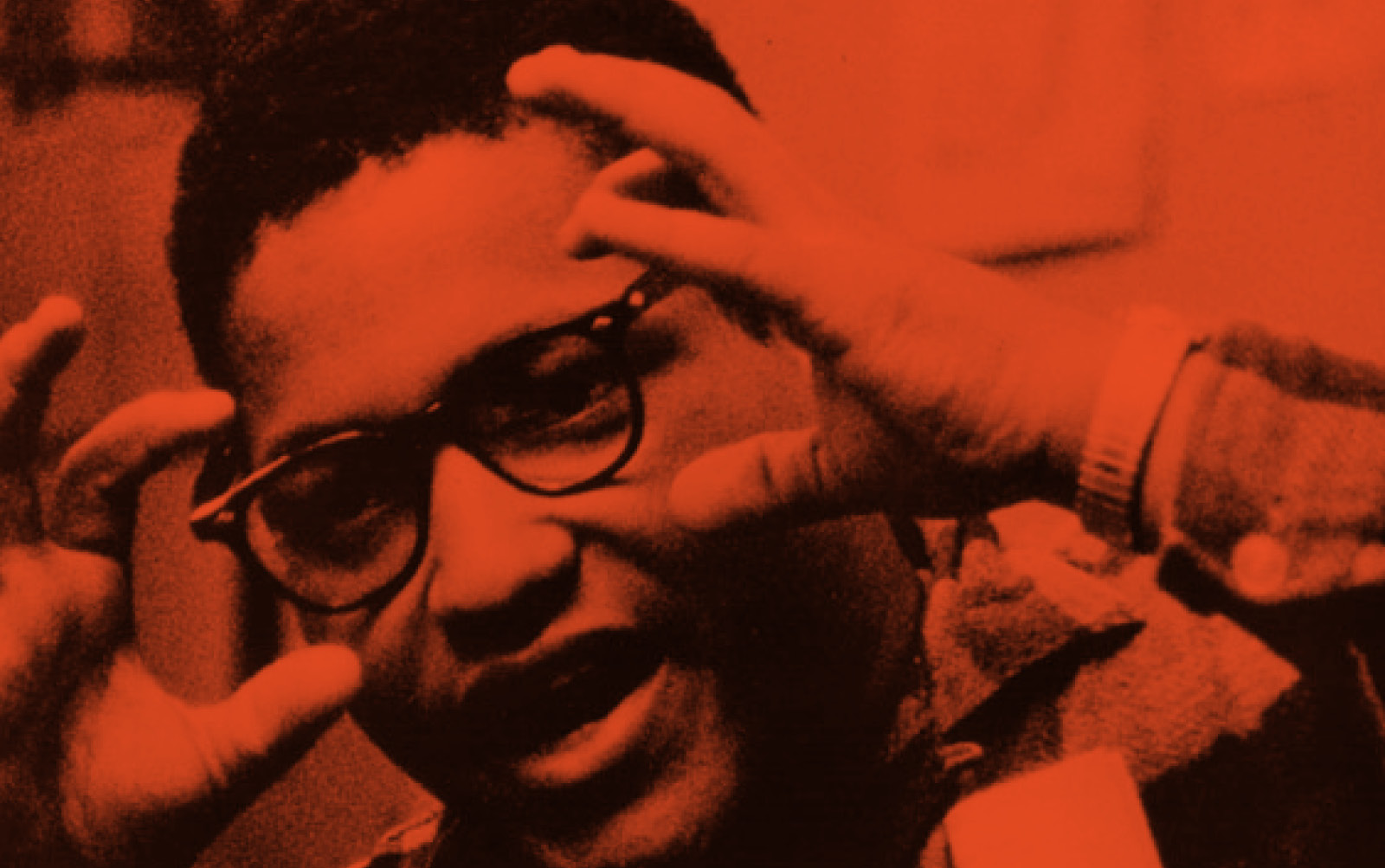 Please note that this program was originally scheduled to begin at 6:30 pm and has been changed to start at 7:00 pm. 
The unflinching 1968 documentary No Vietnamese Ever Called Me N****r (68 min) follows 400,000 protesters as they march from Harlem to the United Nations building to decry the United States' continued involvement in the Vietnam War. An electrifying portrait of the righteous anger of black anti-war protesters and veterans, director David L. Weiss captures the ways in which the black liberation and the anti-Vietnam movement were inextricably linked.
Introduction by film archivist John Klacsmann, who worked with the Smithsonian National Museum of African American History and Culture to restore this film. Post-film discussion with Dr. Robyn C. Spencer, history professor at Lehman College.

Co-presented with Jessica Green at the Maysles Documentary Center as part of their non-fiction film series Made in Harlem: Class of '68.  This screening is also part of our Activism on Film series, which is inspired by the Museum's ongoing Activist New York exhibition.
Event Timeline:
6:00 - 7:00 pm - Activist New York is open late for viewing
7:00 pm - Program begins
7:05 pm - Introduction by John Klacsmann 
7:15 pm - Film begins (68 minutes)
8:23 pm - Post-film discussion with Dr. Robyn C.Spencer  
8:50 pm - Event ends
9:00 pm - Museum closes
About the Speakers:
John Klacsmann is the archivist at Anthology Film Archives where he restores experimental film and artists' cinema. Before joining Anthology in 2012, he worked as a preservation specialist and optical printing technician at Colorlab, a film laboratory in Maryland. He is a contributing editor to "INCITE: Journal of Experimental Media" and runs a small tape label, ZAP Cassettes. 

Dr. Robyn C. Spencer is a historian who focuses on Black social protest after World War II, urban and working-class radicalism, and gender. She teaches survey and seminar courses on Black history at Lehman College and graduate level courses at the CUNY Gradute Center. Dr. Spencer is the author of The Revolution Has Come: Black Power, Gender, and the Black Panther Party in Oakland (2016). Her second book, To Build the World Anew: Black Liberation Politics and the Movement Against the Vietnam War explores how and why the anti-imperialist struggle for Vietnamese independence became a rallying point for U.S.-based Black activists who were part of the freedom movement of the 1950s–1970s.
$15 Adults | $12 Seniors, Students, and Educators (with ID) | $10 Museum Members
Activist New York will remain open from 6:00 to 7:00 pm.
Members: To receive your discount, click on the "Buy Tickets" button above, then sign in to your account on the ticketing page.
Groups of 10 or more get discounts; contact us at programs@mcny.org or 917.492.3395.
Accessibility: Assistive listening devices are available and our auditorium wheelchair lift can accommodate manual and motorized wheelchairs (max. capacity 500 lbs). Please contact the Museum at 917.492.3333 or info@mcny.org with any questions.
Our Supporters and Partners
Activist New York and its associated programs are made possible by The Puffin Foundation, Ltd.
Activist New York is the inaugural exhibition in The Puffin Foundation Gallery, which is dedicated to the ways in which ordinary New Yorkers have exercised their power to shape the city's and the nation's future.
This program is co-presented with Jessica Green at the Maysles Documentary Center.