Past Event: New York Is My Muse
When:
Wednesday, March 8, 2017, 6:30pm
This event has passed.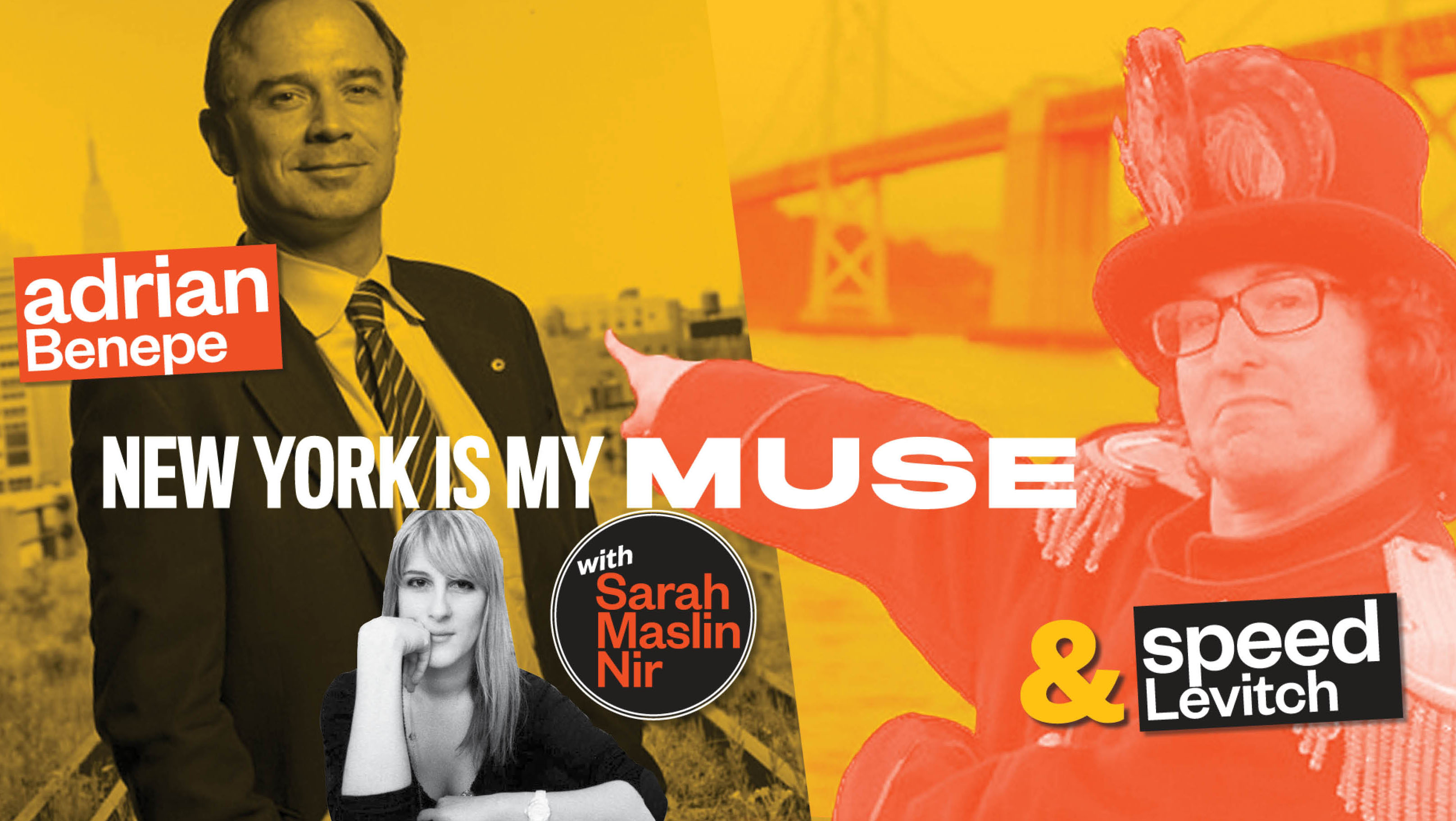 Speed Levitch, a NYC tour guide who has earned a cult following thanks to his free-flowing improvisational style that imbues city landmarks with a poetic flourish, and Adrian Benepe, Senior Vice President for The Trust for Public Land, explore how New Yorkers experience the physical city, both man-made and natural, gritty and sublime. Hosted by New York Times journalist Sarah Maslin Nir.
Only in New York is a new monthly series in which New York Times journalist Sarah Maslin Nir brings together two New Yorkers from different worlds to explore key questions about the city's identity, culture, and history. 

Reception to follow the program. 
About the Speakers
Adrian Benepe is the Senior Vice President and Director of City Park Development for The Trust for Public Land. There he oversees the creation of parks, playgrounds, trails and greenways in dozens of cities across the country. Benepe formerly served as Commissioner of the New York City Department of Parks & Recreation for 11 years under Mayor Michael Bloomberg.
Speed Levitch is an actor, speaker, author, voice actor, and New York City tour guide. He attracted a cult following as a tour guide, due not only to his rapid speaking style, but also to his passion for his native city and his unusual philosophical ideas. Levitch has since appeared in multiple films and has published his writings in a number of books and periodicals.
Sarah Maslin Nir is a native New Yorker and a reporter for The New York Times best known for her report on the working conditions of nail salon workers, for which she was a finalist for the 2016 Pulitzer Prize. A graduate of the Brearley School, Columbia University, and the Columbia University School of Journalism, she was also The New York Times' nightlife correspondent, covering 252 parties in 18 months.
$25 for adults | $20 for seniors, students & educators (with ID) | $15 for Museum members. Includes Museum admission.
Watch this trailer to see other upcoming events in this series