Past Event: I Love New York?
When:
Wednesday, January 11, 2017, 6:30pm
This event has passed.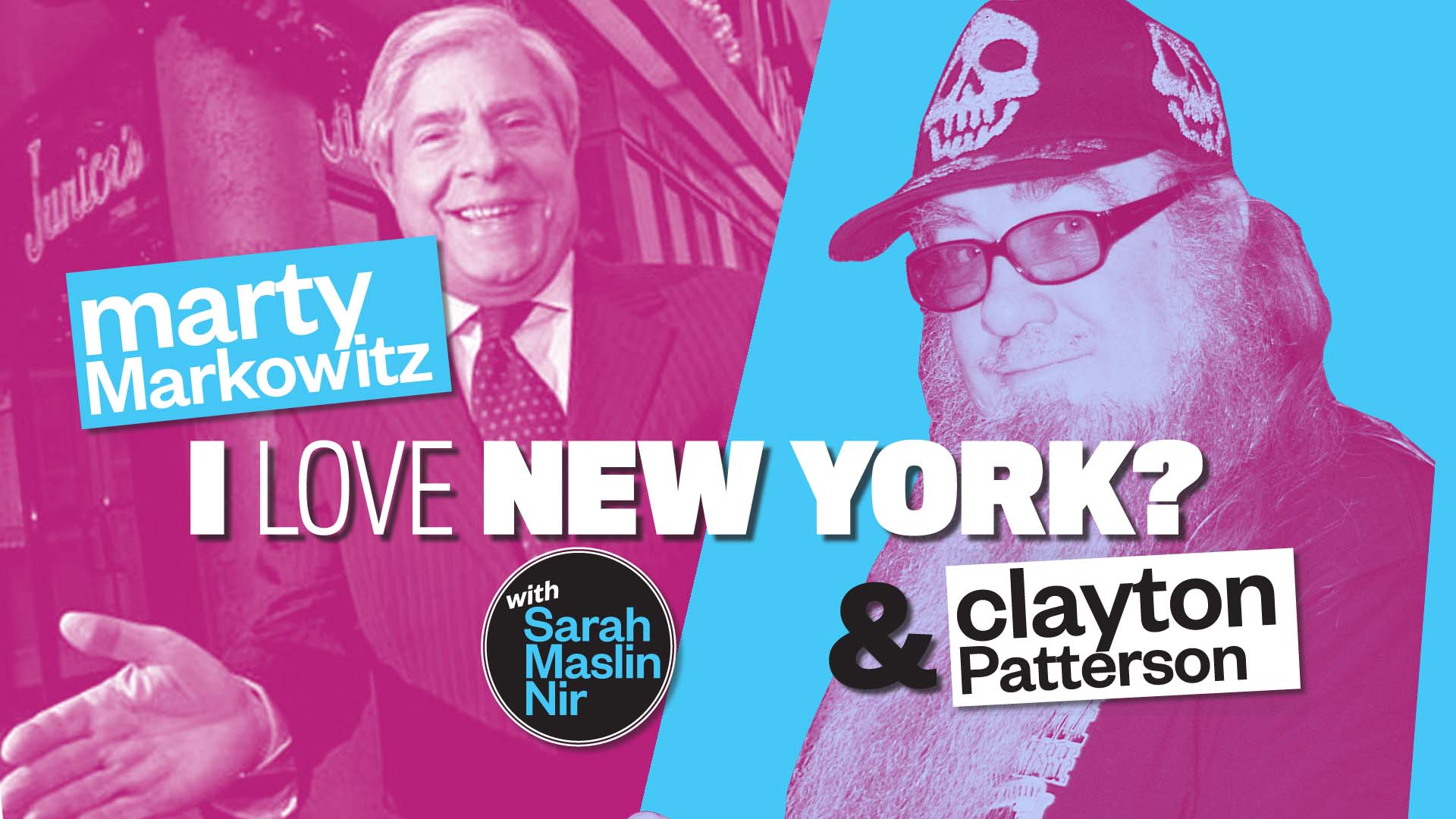 Sarah Maslin Nir invites former Brooklyn Borough President Marty Markowitz, tireless champion of the five boroughs, and Lower East Side outlaw artist and activist Clayton Patterson to debate the state of New York's creative soul circa 2017. Is it possible for New Yorkers to reclaim their city as an incubator of both artistic creativity and social activism in an era of hyper-gentrification, "Brooklyn" as a brand, and over 60 million tourists a year? 
Only in New York is a monthly series in which New York Times journalist Sarah Maslin Nir brings together two remarkable New Yorkers from different worlds to explore key questions about the city's identity, culture, and history. The conversations are inspired by the Museum's new landmark exhibition, New York at Its Core.
Reception to follow the program. 
About the Speakers:
Marty Markowitz served as Brooklyn Borough President from 2002 to 2013 and pursued an ambitious agenda focused on the core issues of his three decades plus in public service – housing, neighborhood preservation, and community development. Now, Markowitz is the Vice President for Borough Promotion and Engagement at NYC & Company, the city's official tourism and marketing agency.  
Clayton Patterson is a photographer, printmaker, and videographer who focuses on recording the art, life, and times of Manhattan's Lower East Side. Since moving to NYC in 1979, Patterson has not only documented its music, graffiti, and tattoo art scene, he has also been actively involved in neighborhood issues including homelessness, drug trafficking, police corruption, and gentrification.  
Watch a video of the program here: 
Watch this trailer to see other upcoming events in this series