Past Event: Cocktails & Culture | Spring Jazz
When:
Thursday, May 4, 2023, 6:00pm
This event has passed.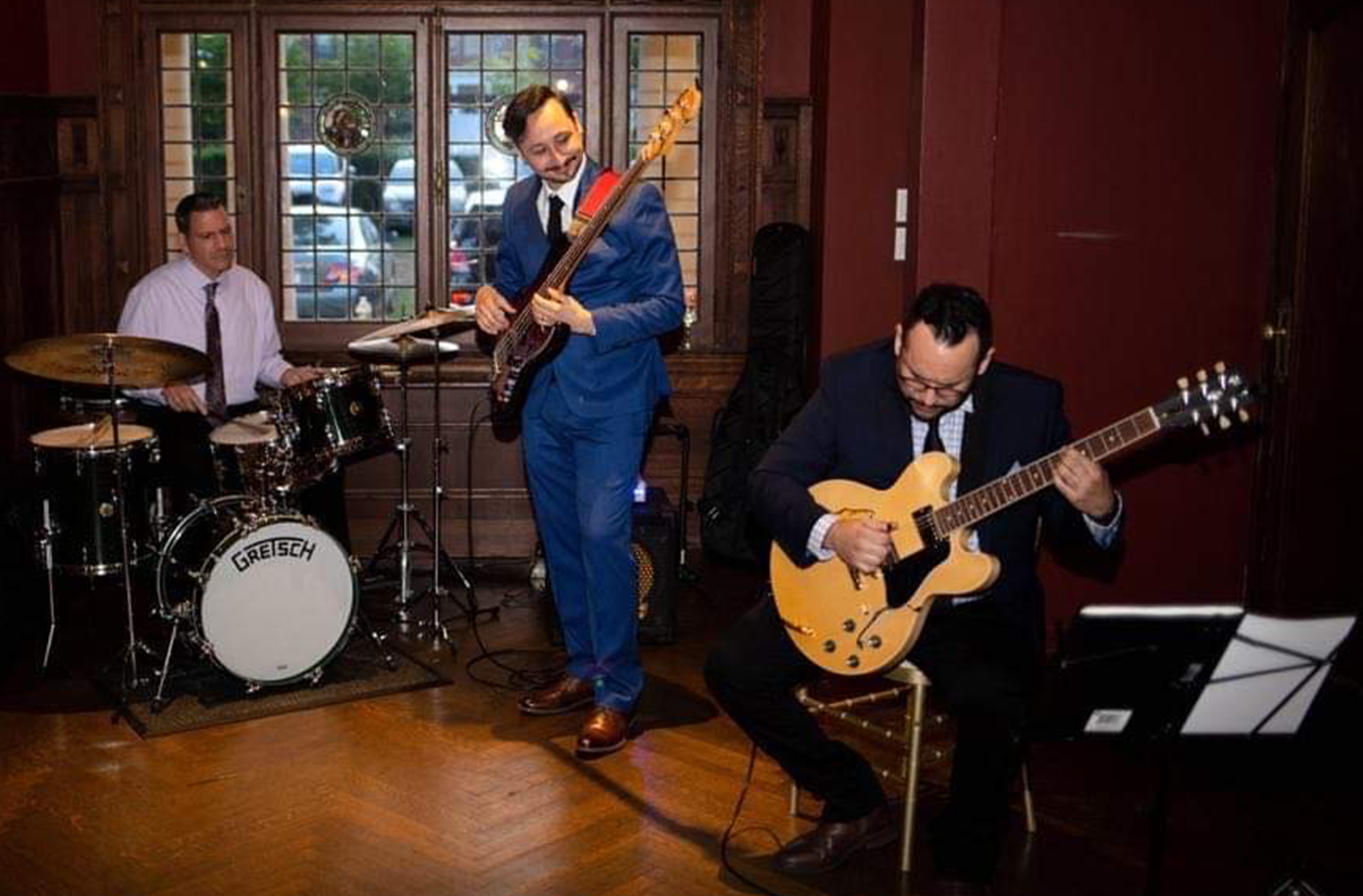 Swing into spring at our May edition of Cocktails & Culture. Our Rotunda will be filled with the sounds of live jazz with a Latin edge featuring guitarist Miguel Colombet and his quartet—Fernando Colombet, Bass; Willy Rodríguez, Drums; and Andrew Luhn, Piano. 
Expand your imagination with creative writing activities by Little Nights led by writer Josh Krigman.  Enjoy classic margaritas and other libations from the MCNY Bar, plus light bites by UGC eats!  All Museum galleries will be open, including our new photography exhibition, New York Now: Home.
About Miguel Colombet:
Growing up in Valencia, Venezuela, Miguel's passion for the Spanish guitar began at the age of 9 years old after listening to a Paco De Lucia record that his uncle brought home. At around that same time was when he received his first guitar, he then discovered the sounds of jazz guitar through listening to music legend Wes Montgomery.  Inspired by the work of guitarist Lenny Breau, Miguel blends traditional Spanish guitar techniques with the rhythmic pulse of jazz music. He has studied with musicians such as John Patitucci, Steve Wilson, Barry Harris, and Jim Ridl, along with guitarists; Kenny Wessel, Wayne Krantz, Vic Juris, and Lage Lund. Recent performances include "Jazz Al Parque" in Bogota, Colombia; Jazz Festival Valencia" Venezuela; and throughout the New York City's vast jazz scene.  Miguel Colombet
About Little Nights and Josh Krigman:
Little Nights is an interdisciplinary event series designed to make art-making more accessible to new audiences. Events take place in different locations around New York City, and make space for participants to exercise their creativity in unexpected ways, no matter their experience. Little Nights is led by Josh Krigman, a writer, teacher, and facilitator who leads creative workshops for participants of all ages. Josh's work has appeared in The Summerset Review, Akashic Books, and Necessary Fiction, among others, and he holds an MFA in fiction from Hunter College. Little Nights
Event Logistics (Subject to change based on NYC regulations)
For more information about the Museum's COVID Guidelines, please check our "Plan Your Visit" page.
Please contact programs@mcny.org with any questions