Past Event: Moonlight & Movies | Stop Making Sense
When:
Thursday, December 2, 2021, 6:30pm
This event has passed.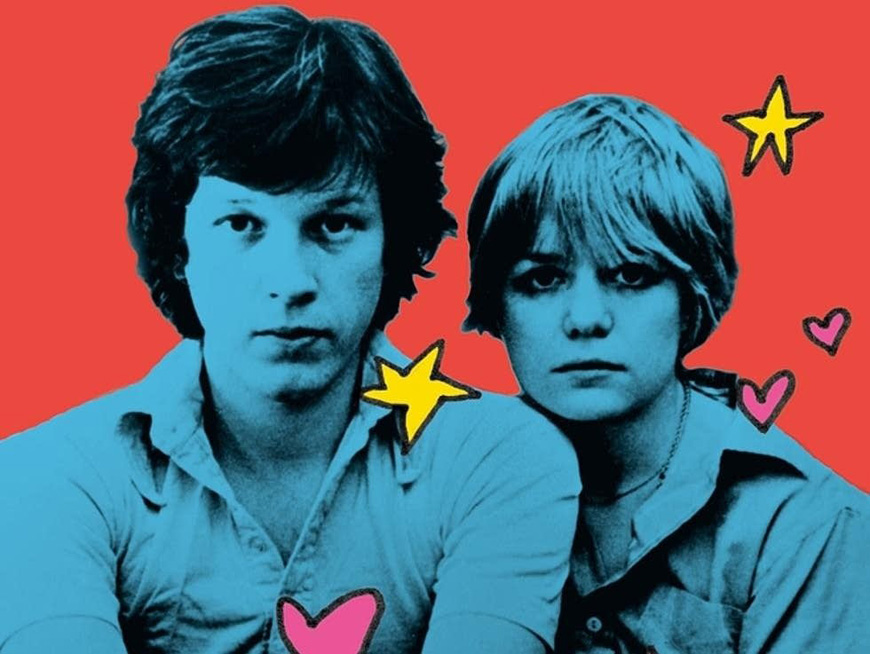 Please note that this event is now sold out. If you would like to join the waitlist, please email programs@mcny.org with your name, number of tickets you would like, and phone number.
Join us for a screening of Jonathan Demme's Stop Making Sense (1984, 88 mins.), one of the all-time great concert documentaries, featuring the Talking Heads. Before the screening, Talking Heads and Tom Tom Club founders Chris Frantz and Tina Weymouth will introduce the film in person and discuss their extraordinary and multidimensional musical careers in conversation with journalist and writer James Wolcott. 
This Moonlight & Movies program accompanies our current exhibition, New York, New Music: 1980-1986.
Event Timeline:
6:00 pm - Doors open, drinks and snacks available for purchase
6:30 pm - Introduction and conversation with Chris Frantz, Tina Weymouth and James Wolcott
7:10 pm - Film begins  
8:38 pm - Film concludes 
This event will take place indoors in Ronay Menschel Hall (Ground Floor)
About the Speakers:
Chris Frantz and Tina Weymouth, graduates from the Rhode Island School of Design, moved to New York City where they founded Talking Heads as a trio with David Byrne. After Talking Heads took a hiatus, Chris and Tina began the Tom Tom Club when legendary reggae producer Lee "Scratch" Perry failed to show up for the scheduled recording sessions in the Bahamas, and Chris Blackwell gave the OK for Chris and Tina to produce the album themselves. After Tom Tom Club's first single, "Wordy Rappinghood," the group's released "Genius of Love," which continues to be frequently sampled by artists including Tupac Shakur and many others. Frantz and Weymouth were inducted into the Rock & Roll Hall of Fame and Talking Heads received a GRAMMY Lifetime Achievement Award. Chris Frantz continues to promote his internationally best-selling memoir "Remain in Love," while Tina Weymouth works on an upcoming book.
James Wolcott, as a writer for the Village Voice, filed some of the earliest reports from the thunderous bowels of CBGB's and other punk venues. He is the author of the memoir Lucking Out: My Life Getting Down and Semi-Dirty in 1970s New York, the essay-review collection Critical Mass, which won a PEN Literary Award in 2014, and was a long-time columnist at Vanity Fair. He has lived in New York City since 1972 because there is no better place to be. 
Event Logistics (subject to changed based on NYC regulations):
Proof of vaccination is required for entry to the event (everyone over the age of 12). Excelsior Pass is accepted for those who were vaccinated in NYS. 
Masks will be required indoors.
Please note that no exhibitions at the Museum will be open for viewing, but we invite you to come back during our regular hours to check out what's on view.
For more information about the Museum's COVID Guidelines, please check our "Plan Your Visit" page.
Please contact programs@mcny.org with any questions or ticketing issues.

All sales are final; refunds not permitted. Exchanges and credit for future programs only. Programs and dates may be subject to change. The Museum of the City of New York reserves the right to refuse admission to latecomers and/or those who do not provide requested Covid-19 documentation. Program tickets do not include Museum Admission unless otherwise noted.
Watch the Trailer:
Supporters
Moonlight & Movies is made possible in part by Sophia and Peter J. Volandes.