Past Event: Moonlight & Movies | Krush Groove
When:
Thursday, July 15, 2021, 7:00pm
This event has passed.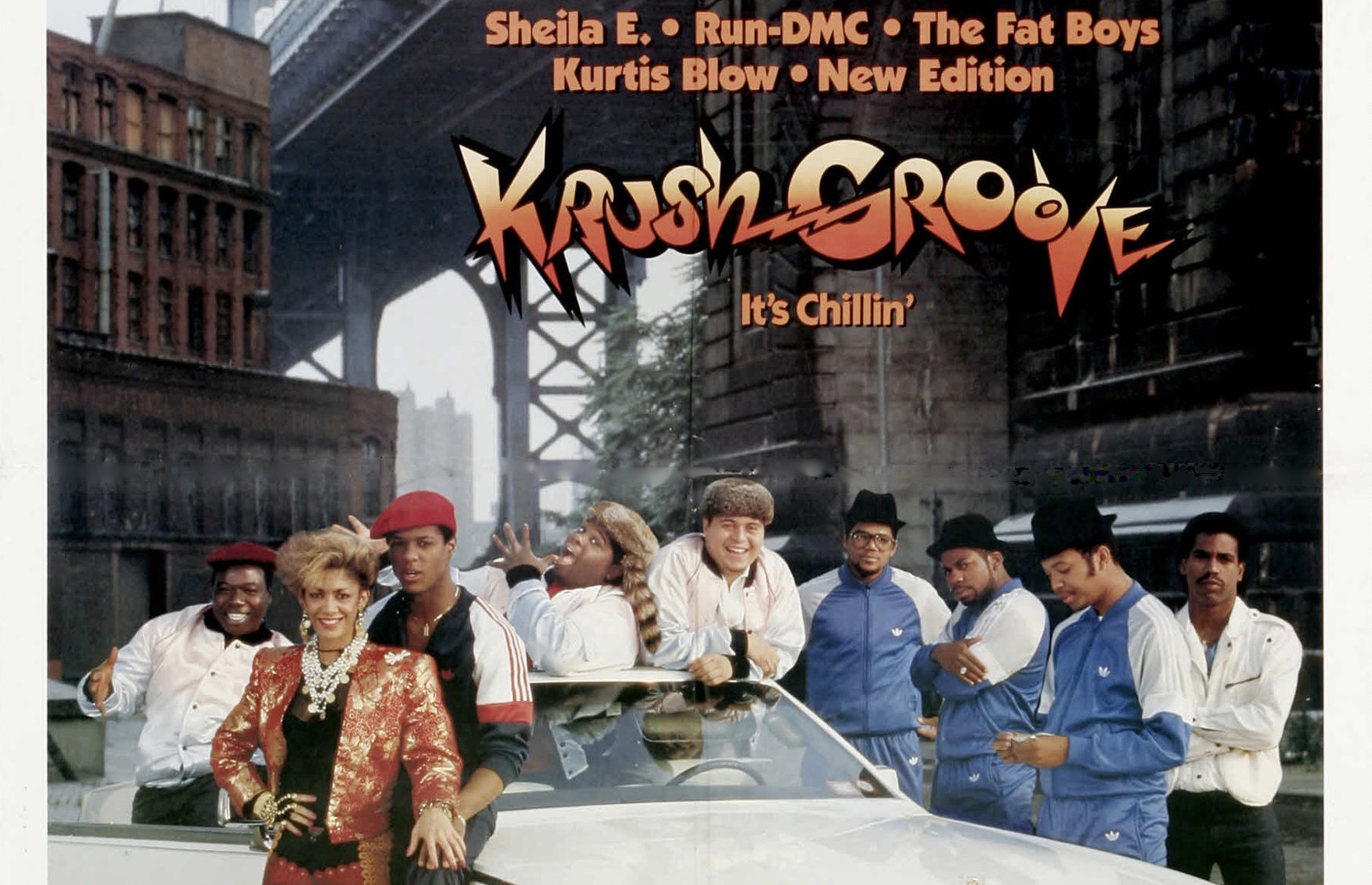 Please note that this event is now sold out. If you would like to join the waitlist, please email programs@mcny.org with your name, number of tickets you would like, and phone number.
Join us for an outdoor screening of the classic 1985 hip-hop film Krush Groove featuring a special introduction by Kool Rock-Ski of the Fat Boys!
Our evening kicks off with a Happy Hour and DJ Operator Emz spinning '80s hip-hop on the Museum's front terrace; drinks & snacks will be available for purchase. Then head over to our back terrace for Krush Groove (Michael Shultz, 97 min.), which tells the tale of a fictional upstart record label helmed by Russell Walker (Blair Underwood), based on the beginnings of the legendary label Def Jam Records. The star-studded cast includes Kurtis Blow, Run DMC, LL Cool J, Sheila E., the Fat Boys, and the Beastie Boys.
Kool Rock-Ski of the Disco 3, later named the Fat Boys, will introduce the film in conversation with MCNY Curator Sean Corcoran, curator of the Museum's new hit exhibition, New York, New Music: 1980 - 1986.  This is second event in our summer film series, Moonlight & Movies.
Event Timeline:
7:00 pm - Doors open. Happy Hour on Museum's Front Terrace featuring Operator Emz; drinks and snacks available for purchase.
8:15 pm - Film introduction by Kool Rock-Ski on the Museum's South Terrace
8:30 pm - Film begins 
10:10 pm - Film ends, Museum closes
In case of rain this event will be rescheduled for Thursday, July 22. Please note that no refunds will be available if we move to this date. 
About Kool Rock-Ski: Damon "Kool Rock-Ski" Wimbley is a founding member of the hip-hop trio The Fat Boys, who emerged in NYC in the early 1980s. The Brooklyn-born group was briefly known at first as the Disco 3, originally composed of Mark "Prince Markie Dee" Morales, Damon "Kool Rock-Ski" Wimbley, and Darren "Buff Love" Robinson. The trio is widely known for using beatbox in their songs. The Fat Boys were one of the first rap groups to release full-length rap albums, along with Run-DMC, Kurtis Blow, and Whodini. Known for their comedic, self-deprecating rhymes, the group released seven studio albums, the first two of which were produced by Kurtis Blow. Successful singles included "Jail House Rap", "Can You Feel It?", "Fat Boys", "Stick 'Em", "Don't You Dog Me", "All You Can Eat", "The Fat Boys Are Back", and "Pump It Up". The Fat Boys starred in three feature films in the 1980s: Krush Groove, Knights of the City, and Disorderlies.  
About Operator Emz:
Operator Emz is a DJ, music producer, and hip hop expert who grew up in the Bronx. He throws a weekly party in homage to the 45"record called Mobile Mondays! He has produced records for Cyndi Lauper, MIA, and Joell Ortiz. DJ Emz brings underground classics to new audiences.
Event Logistics:
Please check our "Plan Your Visit" page for important information to ensure a safe and enjoyable experience for all attendees.

Please note that the Museum's galleries are closed on Thursdays so no exhibitions will be open for viewing, but we invite you to come back during our regular hours (Friday - Sunday, 10am - 6pm) to check out what's on view.

Please contact programs@mcny.org with any questions or ticketing issues. 
Watch the Krush Groove trailer:
Supporters
Moonlight & Movies is made possible in part by Sophia and Peter J. Volandes.