Moonlight & Movies | The Dominican Dream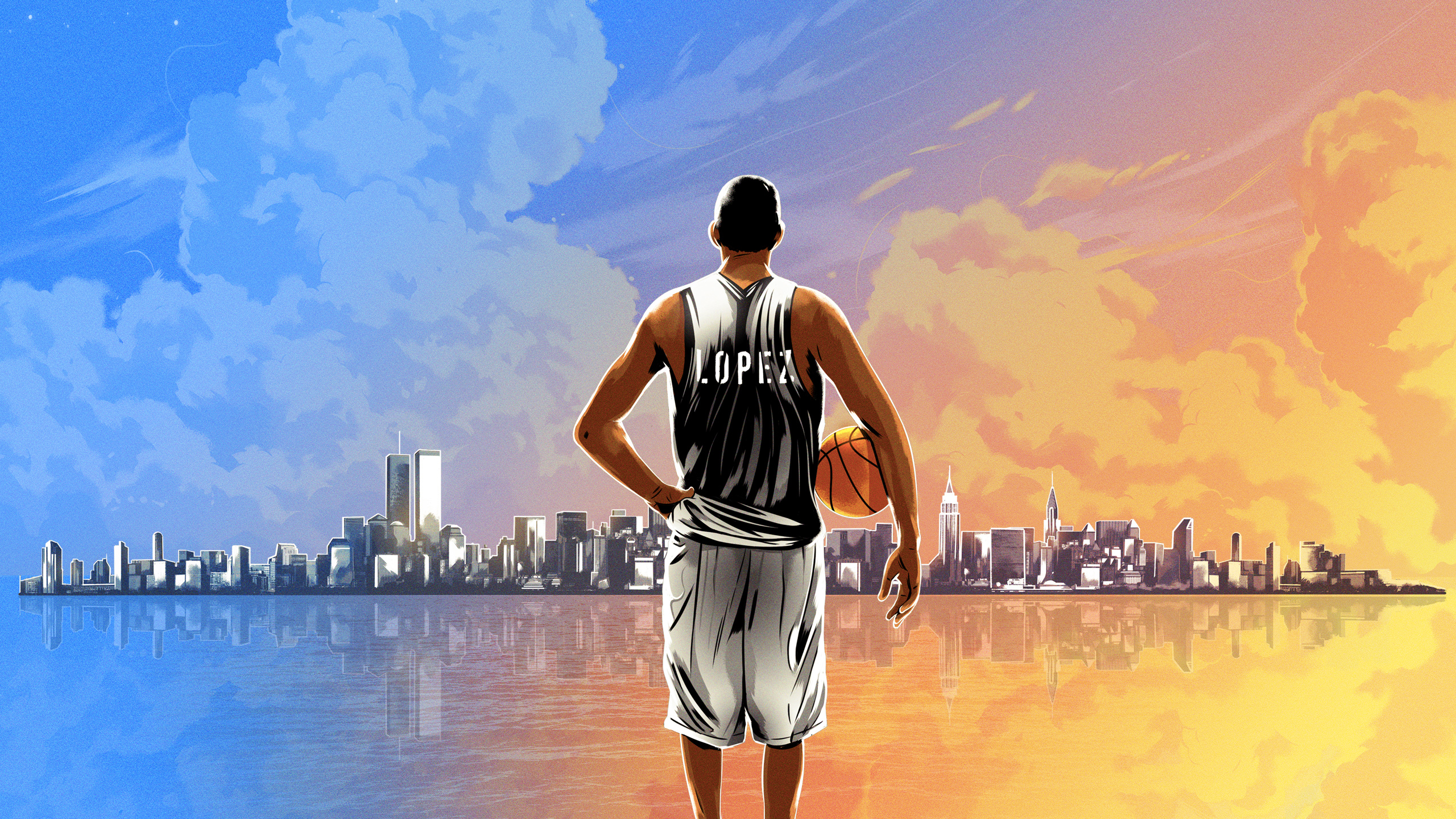 The NYC basketball scene has made, and broken, the dreams of kids who play both on the city's legendary street courts as well as its prestigious high school teams. Back in the 1990s, Dominican immigrant Felipe López was a New York City high school basketball prodigy. The recent documentary, The Dominican Dream (2019), explores López's journey to stardom, and his life after his star-studded high school days were behind him.
Join López and the film's director Jonathan Hock for a conversation about the making of the film, López's experiences as a player and after his Pro career ended, and the power of basketball to shape young lives and fortunes in New York City.
Logistics:
Watch the Film:
Registrants will receive a link to watch the film a few days in advance of the event. The film will be available to watch until 11:59 pm ET on Wednesday, August 26.  Please check back for details.
Join us for the talk and Q &A:
Wednesday, August 26 at 7:00 pm ET via Zoom. Registrants will receive a link to tune in.
About the Film:
The Dominican Dream (2019, 100 min.) is a portrait of the Dominican immigrants of New York in the '80s and '90s, seen through a loving family whose youngest son, Felipe López, became the top ranked high school basketball player in the nation and was hailed as "The Dominican Michael Jordan." Embraced as an immigrant hero, then cast aside as an American failure, Felipe López would eventually find happiness not as a basketball player, but as the man he was always meant to be.
About the Speakers:
Jonathan Hock is an 11-time Emmy Award winning documentarian. After a decade at NFL Films, Hock left to direct Through the Fire, a story set in the projects of Coney Island which premiered at the Tribeca Film Festival in 2005 and became the first independent documentary ever acquired by ESPN Films. Since then, Hock has directed or produced seven films for ESPN's Emmy and Peabody Award winning "30 For 30" series, including Unguarded about Chris Herren, which was named Best Documentary of 2011 by Sports Illustrated; The Best That Never Was about Marcus Dupree (2010); Survive and Advance about Jim Valvano (2013); and Of Miracles and Men, about the "Miracle on Ice" hockey game from the point of view of the Soviet players (2015). His other docs include The Lost Son of Havana (2009), Off the Rez (2011), and Fastball (2015), all of which premiered at Tribeca. 
Felipe López is a former National Basketball Association player, and one of the three current distinguished ambassadors for NBA Cares. He is also an official representative and blogger/vlogger for the Latino arm of the NBA, éne•bé•a. In May 2011, López was hired by legendary University of Kentucky Coach John Calipari to serve on his coaching staff for the Dominican national basketball team as they sought to qualify for the 2012 Olympics. He also runs The Felipe López USA Foundation and Ministerio de FE, a nonprofit organization operating in the Dominican Republic that provides educational, recreational, arts & culture, and sports program for underprivileged youth in the Dominican Republic. López  played basketball at Rice High School in NYC where he was one of the most highly touted recruits in U.S. high school history. López made many All-American lists in 1994, earning Player of the Year honors from Gatorade, USA Today, Parade, and many others. He was selected as New York State Mr. Basketball and also named a McDonald's All-American. Following high school, López selected to play for St. John's University, and then played six seasons in the NBA.
This summer's Moonlight & Movies series is inspired by the Museum's current exhibition City/Game: Basketball in New York.  To view all 2020 Moonlight & Movies programs click here.
Watch a trailer of the film here:
Free, pre-registration required.
Supporters & Partners
Moonlight & Movies is made possible in part by Sophia and Peter J. Volandes.
Special thanks to ESPN 30 for 30.