Past Event: Moonlight & Movies | Being John Malkovich
When:
Friday, April 1, 2022, 6:00pm
This event has passed.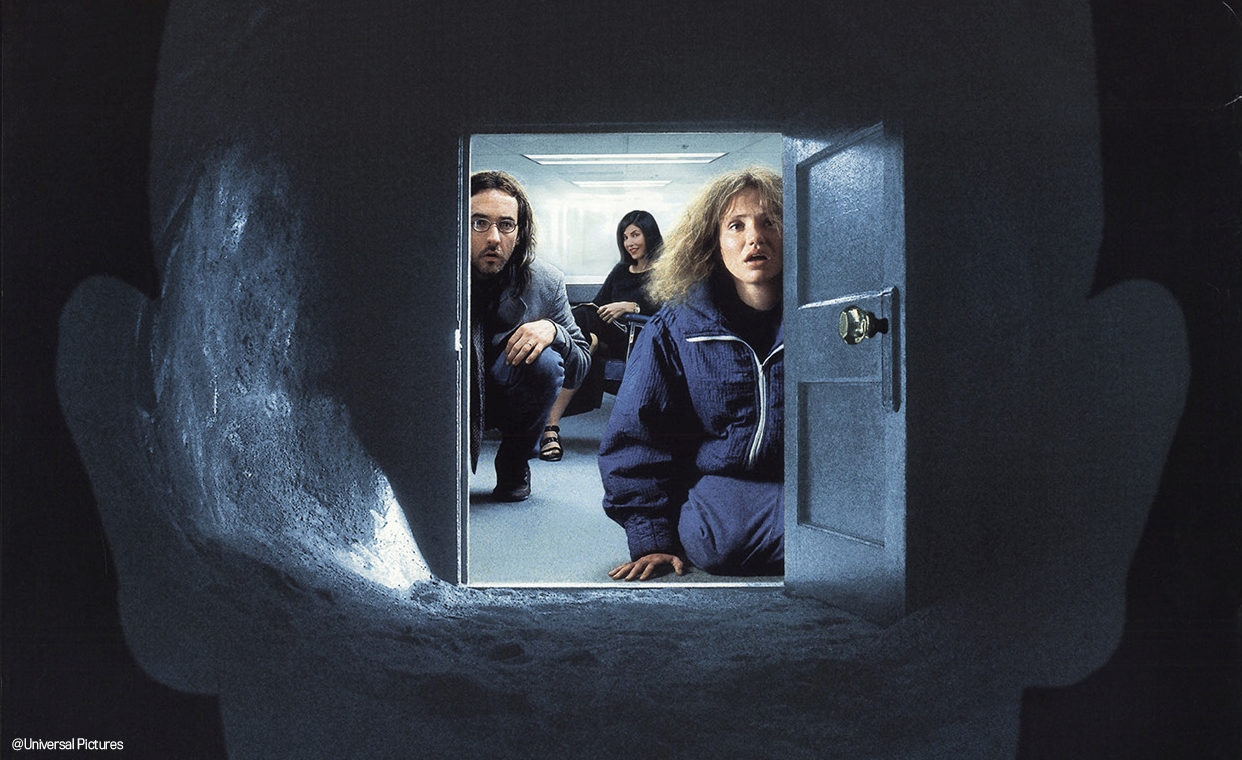 Join us for an April Fool's screening of Being John Malkovich, Spike Jonze's 1999 cult-favorite comedy about a frustrated puppeteer who gains access to John Malkovich's brain via a small portal in his office. The film will be introduced by MCNY's own Monxo López, curator of the hit exhibition, Puppets of New York with puppeteer Vít Hořejš, who will offer a brief Marionette demonstration.  
Before the program, stop by Puppets of New York (closing April 3rd), which includes a portrait marionette of Craig Schwarz from the film! 
Event Timeline:
6:00 pm - Doors open, drinks and snacks available for purchase; Puppets of New York will be open for viewing until 6:45pm
6:50 pm - Introduction by Monxo López and 

Vít Hořejš

 (with marionette demonstration)

7:15 pm - Film begins (113 mins)
9:15 pm - Film concludes 
This edition of Moonlight & Movies will take place in Ronay Menschel Hall (Ground Floor)
About the Speakers:
Vít Hořejš, Artistic Director of Czechoslovak-American Marionette Theatre, was born in Prague and escaped from communist Czechoslovakia in 1979. In 1990, with his fellow émigrés founded Czechoslovak American Marionette Theater (CAMT) for which Vít has translated, written, adapted and directed over two dozen plays, performed at two Jim Henson International Festivals, in 37 states and internationally. He is a resident artist at La MaMa Theater and has appeared on stage, in films, and on TV. His major published works include books Twelve Iron Sandals and Pig and Bear. He co-produced Faust on a String, an award-winning documentary about Czech puppetry, and wrote the lead essay for Czecho-slovak-American Puppetry (GOH Productions, 1994).  In 2018, he received the Czechoslovak Society for Arts and Sciences (SVU) Award in recognition of his lifetime achievement in fostering the art form of Czech and Slovak Puppetry.
Monxo López is a curator at the Museum of the City of New York, and a researcher, educator, cartographer, and South Bronx-based urban activist. He was a Mapping Fellow at the Design Trust for Public Spaces. He is also a founding member of South Bronx Unite (a local environmental justice organization), as well as a founding and board member of the Mott Haven/Port Morris Community Land Stewards, the local Community Land Trust. López holds a Ph.D. in political science from CUNY's Graduate Center. 
Event Logistics (subject to changed based on NYC regulations):
Please note that only the Puppets of New York exhibition will be open for viewing before the screening, but we invite you to come back during our regular hours to check out what else is on view.
Please contact programs@mcny.org with any questions or ticketing issues.

All sales are final; refunds not permitted. Exchanges and credit for future programs only. Programs and dates may be subject to change. The Museum of the City of New York reserves the right to refuse admission to latecomers. Program tickets do not include Museum Admission unless otherwise noted.
Watch the Trailer:
Supporters
Moonlight & Movies is made possible in part by Sophia and Peter J. Volandes.