Activists on Screen: Black Documentary Shorts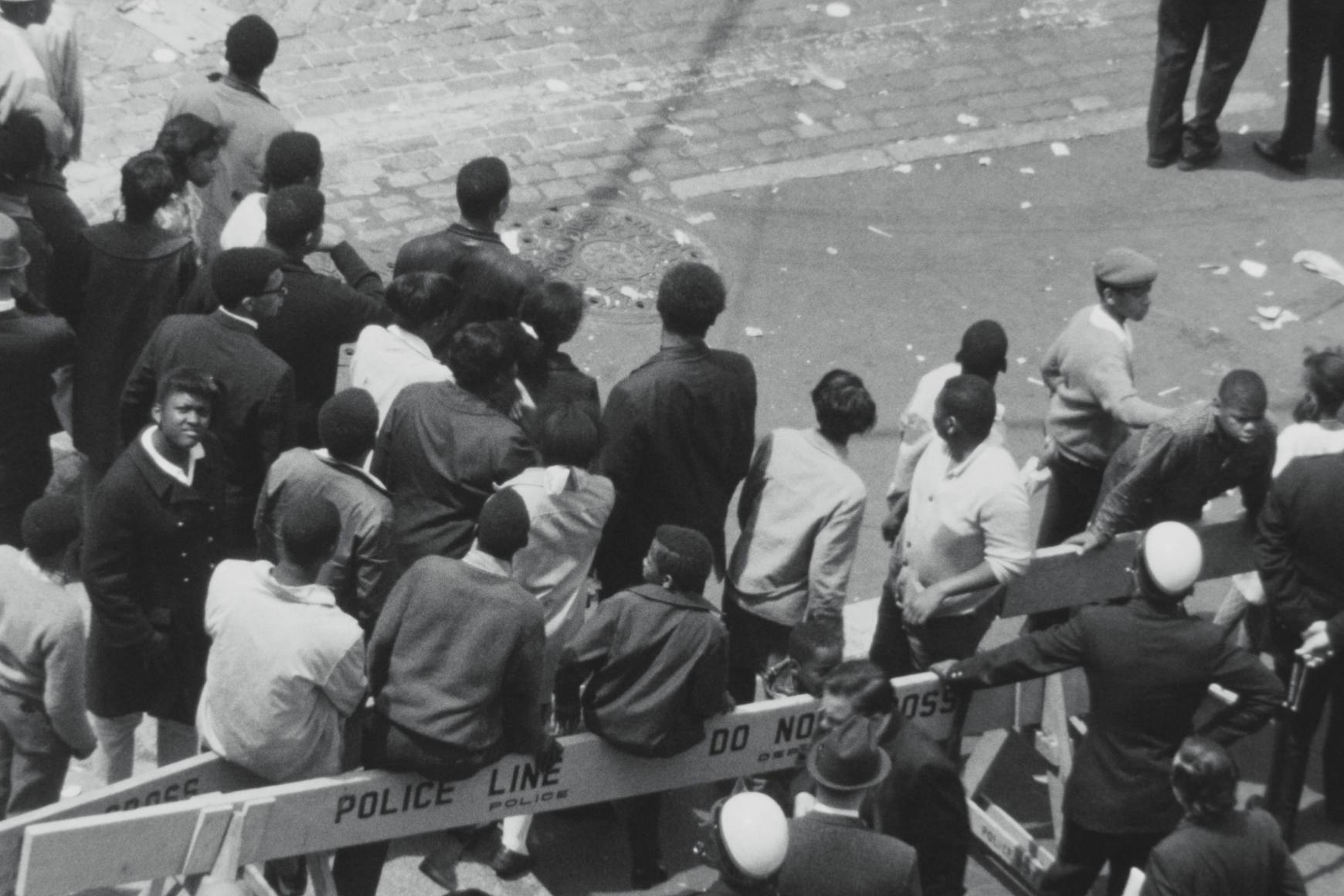 Join us for the second edition of our Activists on Screen series, this month featuring documentary shorts highlighting Black life in New York that explore topics of unemployment, surveillance, as well as moments of joy. Selected shorts include We Need A J-O-B So We Can E-A-T and Kameron Neal's Down The Barrel (of a Lens)
A conversation with artist Kameron Neal follows the screenings.
About Down the Barrel (of a Lens): 
What does it mean to be seen and documented in public space without your consent? Kameron Neal, Public Artist in Residence with NYC's Department of Records, explores this all-too-relevant concern with Down the Barrel (of a Lens), a film of charged imagery culled from the NYPD's declassified surveillance film collections from 1960 to 1980. Each scene captures the moment when civilian targets realize they are being taped by a 16mm police camera and choose to stare back at their watcher. Down the Barrel (of a Lens) is an empowering and chilling collection of historical portraiture that poses questions about policing, acceptable intrusion, personal privacy, and quiet protest. Originally conceived as a two-channel video and audio installation, this screening will feature a single-channel version of the film.
Activists on Screen is a new documentary film series examining NYC's longstanding engagement with social activism, inspired by the Museum's centennial and our ongoing exhibition Activist New York. The series is programmed by Sarah Seidman, MCNY's Puffin Foundation Curator of Social Activism, and film curator Melissa Lyde, founder and creator of Alfreda's Cinema.
About the Speakers: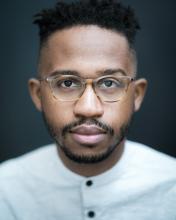 Kameron Neal is an artist and designer working in video, installation, and performance. He has received awards from the Princess Grace Foundation and NYSCA/NYFA in Digital/Electronic Arts. Kameron has also received Lucille Lortel and a Henry Hewes Design Awards for Outstanding Projection Design for his work on Ryan J. Haddad's Dark Disabled Stories at The Public Theater and The Bushwick Starr. Kameron's work has been seen in The New York Times, Forbes, National Geographic, Rolling Stone, HYPEBEAST and presented at a variety of institutions including Lincoln Center, BAM, Ars Nova, SohoRep, CultureHub, Digital Graffiti, New Orleans Film Festival, Ann Arbor Film Festival, Gregg Museum of Art and Design, Williams College Museum of Art and Sound Scene at the Smithsonian's Hirshhorn Museum.
General Admission $10 | Members $5
Members: To receive your discount, click on the "Buy Tickets" button above, then sign in to your account on the ticketing page.
Groups of 10 or more get discounts; contact us at programs@mcny.org or 917.492.3395.
Accessibility: Assistive listening devices are available and our auditorium wheelchair lift can accommodate manual and motorized wheelchairs (max. capacity 500 lbs). Please contact the Museum at 917.492.3333 or info@mcny.org with any questions.
Supporters
Activist New York and its associated programs are made possible by The Puffin Foundation, Ltd.