5th Annual Teaching Social Activism in the Classroom Conference
When:
Saturday, May 6, 2017, 9:00am
This event has passed.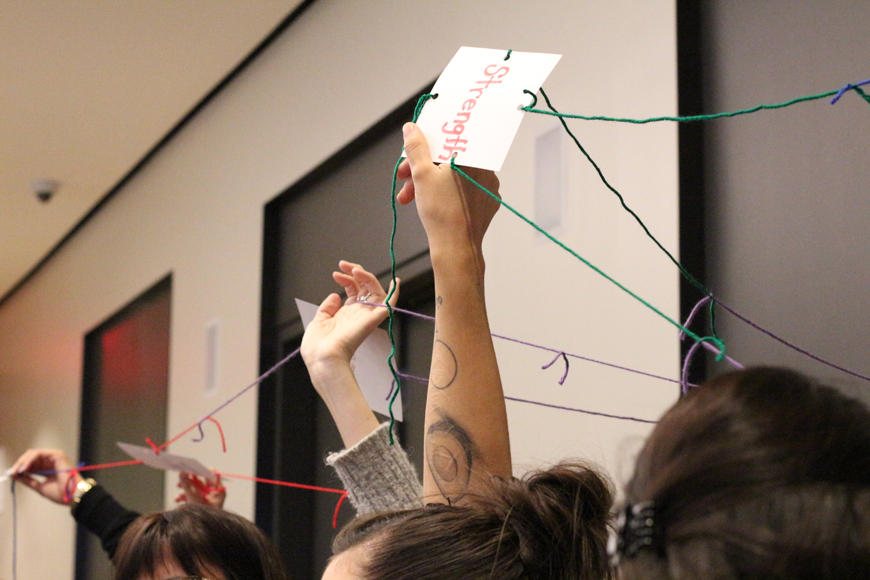 5th Annual Conference Theme: Youth as Change Agents
This program took place on May 6, 2017. For information about the 2019 Teaching Social Activism Conference, please click here. 
Youth Speak, Youth Stories - opening plenary session featuring personal stories from activists and students
Interactive workshops such as Documented/Undocumented: Stories by Immigrant Youth and Music, Action, Go: The K-12 Music Classroom as a Social Justice Playground
Scholar-led conversations in the Museum's exhibitions Muslim in New York, Activist New York, and New York at Its Core
Meet-and-greet with City of Movement filmmaker Robin Blotnick
Lunch provided
Opportunities to network, listen, learn, and engage with hundreds of colleagues
Information about the Museum's online materials, essays, and lesson plans
Participation in the conference counts towards maintaining professional certification from the New York City Department of Education. All participating educators receive a letter of attendance.
---
Full Schedule
8:30 – 9:00 a.m. Check-in
9:00 a.m. Keynote: Youth Speak, Youth Stories, Moderator: Christopher Paul Harris
10:10 – 11:00 a.m. Sessions I: Sharing Our Message

Documented/Undocumented: Stories by Immigrant Youth
Storytelling + Engineering = Rube Goldberg Public Service Announcements
Empower + Engage: Participatory Budgeting in Schools
Empowering Personal Narratives Using Oral History Techniques

11:20 a.m. – 12:10 p.m. Sessions II: Creating Space

The K-12 Music Classroom as a Social Justice Playground
Engaging People in Change (EPIC): Creating Safe Learning Environments
Learning over Education: Advocating for Civic Engagement in the Classroom
Artifacts and Activism: Online Resources from the Museum of the City of New York

12:10 – 1:10 p.m. Lunch
1:10 – 2:00 p.m. Sessions III: Art as Activism

The Art of Change: Examining "Artivism" in New York
Youth Activism Through the Use of the Expressive Arts
New Voices: Including LGBTQ History for Young Students

2:20 – 3:10 p.m. Sessions IV: Engaging Community

Activate, Educate, Agitate: Curriculum Building for Youth Organizing
Restorative Justice in Action: Creating a Youth Court
Using Experiential Learning and Critical Self-Reflection to Promote Social Action

3:10 – 3:30 p.m. Coffee and Networking
---
About the Teaching Social Activism Conference
How can our students make a difference? How are they already doing so? Hear from the students themselves and the teachers who support them as they present what they care about and how they are making an impact on our city.
Join educators, youth, and scholars from across the New York metropolitan area for this free, full day of engaging conversations, thought-provoking sessions, and gallery tours exploring the various tools and techniques used to engage students and communities in the history and practice of social change. Inspired by the content of the Museum's groundbreaking exhibition, Activist New York, this day highlights the best practices for teaching this important subject to students of all ages.
---
Questions? Interested in bringing students? Contact us at pd@mcny.org
The Puffin Foundation
Activist New York is the inaugural exhibition in The Puffin Foundation Gallery, which is dedicated to the ways in which ordinary New Yorkers have exercised their power to shape the city's and the nation's future.